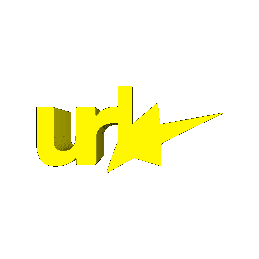 The only end of year list that matters



So much has happened in 2021 already, from culture defining events to repeated occurrences of losing people we deem giants in this artistic sphere we love so much. To let the breakneck speed of album drops or TV episodes affect our patience and perspective when it comes to curation would be a huge mistake that us at MADEINTHEURL will never make.

We took some time after the end of last year to get some really cool people together to write about their favorite albums that came out in the 365 day time span. We gave everyone a great deal freedom to reflect on the year in music, resulting in a labour of love and giving you the only end of year list that matters.

This list is not ranked, every album on here is just as important as the next (with the exception of the last one featured).

Read through it all and enjoy.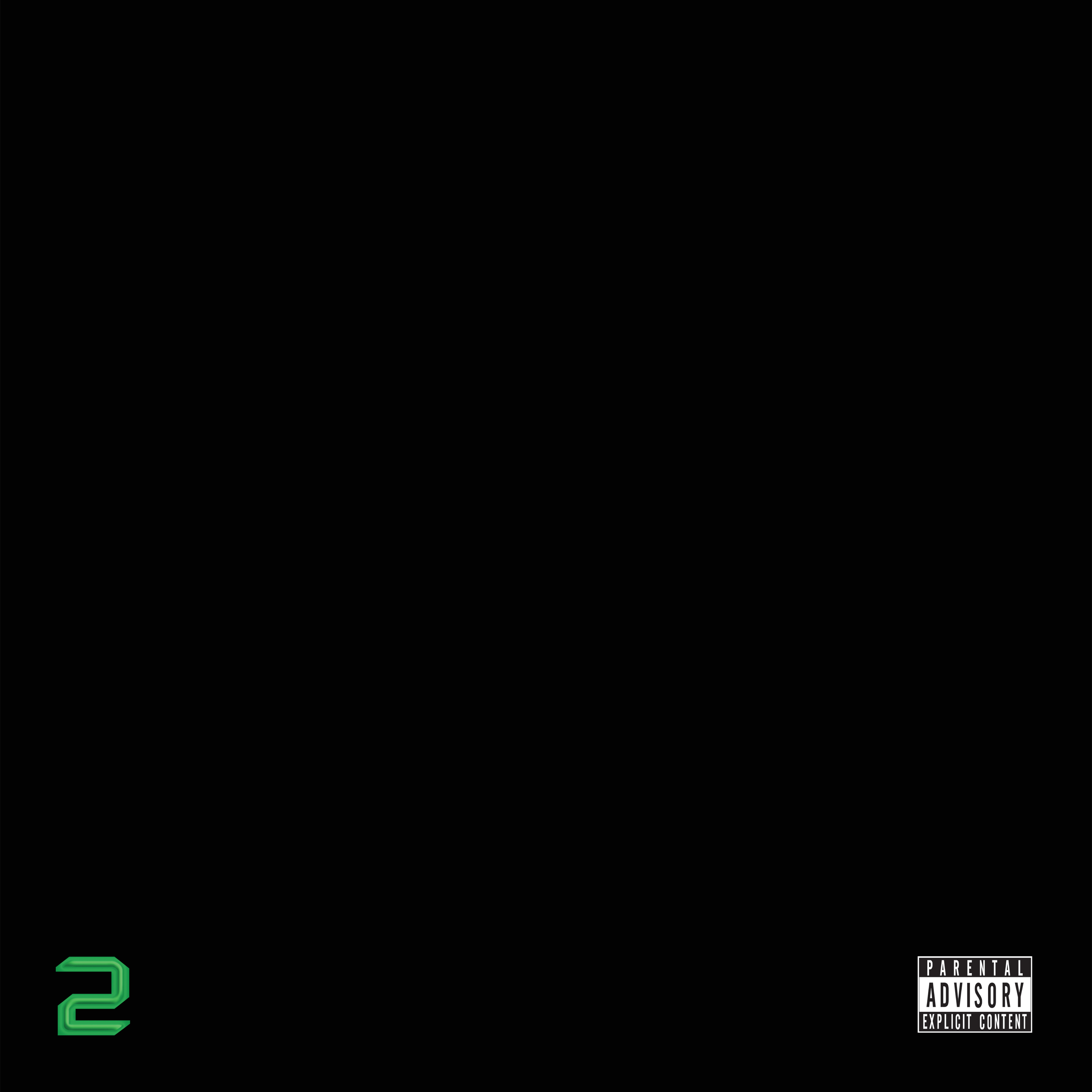 Dean Blunt: Black Metal 2

written by Aheem Sosa

︎
Almost a decade after the admirable and cult creating Black Metal album, Dean Blunt cracks 2021 with a much shorter, sorrowful and dizzier tone in BM 2. Dean viscerally drags us into his pain and hopes. Each track finds a way to help you make it through the day and keep on moving.

An album that flows through slow African rock to Black Country metal and then purely seductive country while ending the love letter with a heartbreakingly optimistic "The rot" because

"It's gonna be alright.

Nigga , it will be alright.

Be alright"
︎
︎
Vince Staples: Vince Staples
written by ellis

︎
For an artist as wide sprawling in influences as Vince Staples; from ventures in UK garage on Big Fish Theory, ruminations on fame over James Blake production and a tribute to West Coast radio on "FM", his self-titled album of 2021 feels like a step back to basics along the lines of "Shyne Coldchain 2" or "Summertime '06" but not quite.

Vince recruits Kenny Beats once again (who also was behind a lot of the production on FM!) to produce his self-titled album which ends up being the most intimate and face to face Vince has ever been with his listeners. Not like his music lacked honesty, it's what has made it interesting in his career but on this self titled album something is different. Vince opens with the song "ARE YOU WITH THAT?'' reminiscing on the violence and loss in his past, with lyrics that could sound like any modern street rap if not for Vince's detached and monotone triplet flows. The hook is more of a sad acceptance of his reality than triumph and celebration. but the real emotional centrepiece of the album is in "TAKE ME HOME w/ fousheé", preluded by a voicemail ("THE APPLE & THE TREE") of Vince's mother talking about lying on the witness stand to keep his father out of jail and carrying a gun in her purse, adding some authentic feel to a song about how Vince's past trauma and general distrust which kept him alive at "HOME" leaks into his romantic relationships on the 1st verse and his past is actually detailed on the 2nd verse with imagery of drive-bys and neighbourhood snitches, this is all anchored by the Fousheé sung hook "take me home like i clicked my shoes".

It's not all doom and gloom on the 22 minute project, Vince keeps it witty on "TAKING TRIPS" with lines like "quidditch, catching snitches" or on "MHM" where his statements and threats on the hook are backed up by ad-libbed "MHM"s over classic kenny beats exaggerated 808s. Vince Staples (2021) takes inspiration from modern underground hip hop's tendency towards shorter projects and to the point songwriting to create perhaps the grittiest and most honest album of his career.
︎
︎


Faye Webster: I Know I'm Funny haha
There's something so simple yet utterly heartbreaking about Webster's lyricism. She paints her words with such an intricate brush, allowing us into her love life scenarios, self doubt episodes and existentialism in only 11 songs
︎
︎
︎
LSDXOXO: Dedicated 2 Disrespect
written by Chris Chance



XOXO popped up on my screen with their project "Waiting 2 Exhale" and I was instantly entranced by their production style and oozes sex appeal and raunchiness. With their newest project "Dedicated 2 Disrespect" they have upped the bad bitch factor by 100x with an equally infectious project. My favorite song is Mutant Exotic, just real music man. The Devil? Freak Bitch?!?! Crazy project that I'm obessed with. I have this on Vinyl, amazing.
︎
︎︎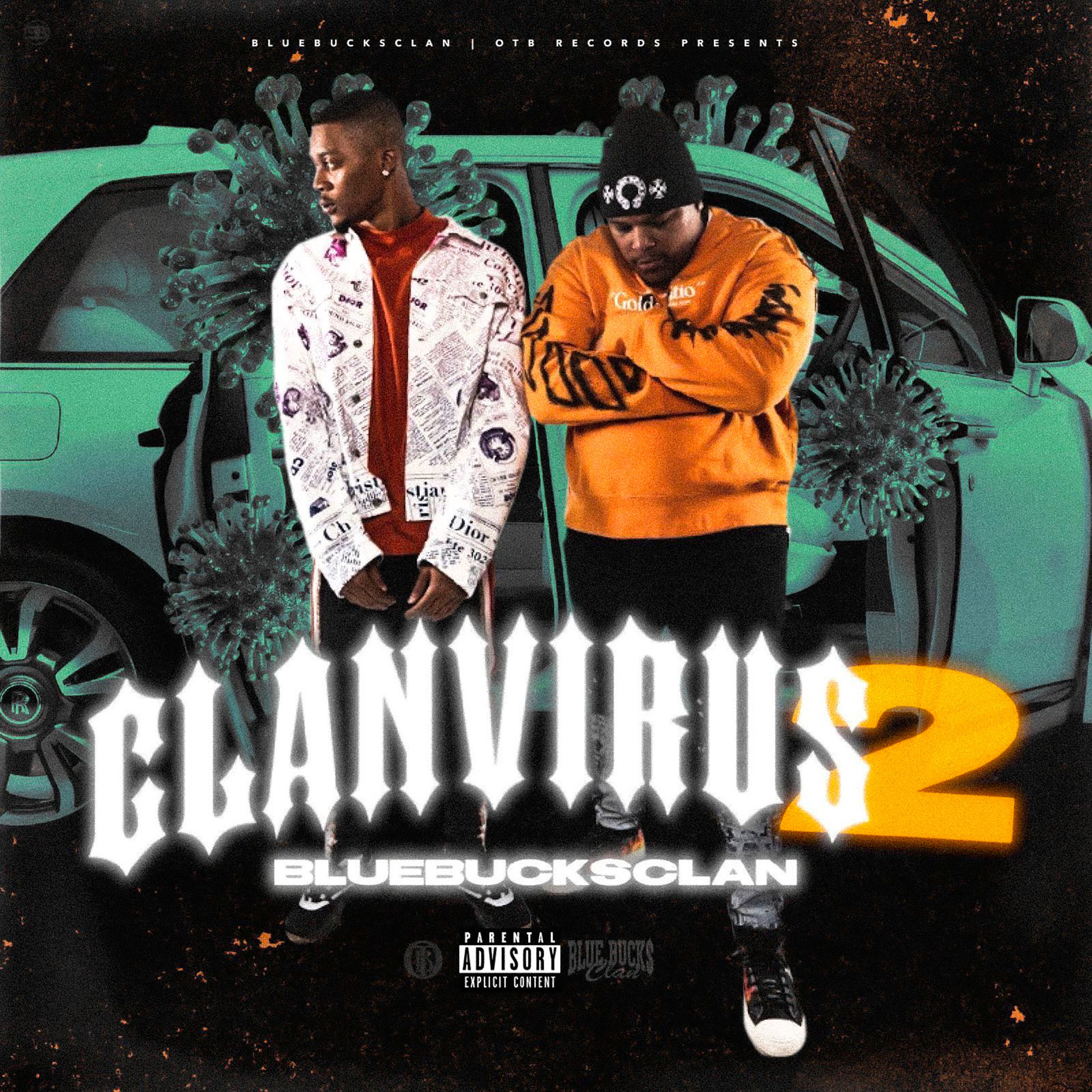 BlueBucksClan: Clan Virus 2

written by Hadji Gaviota

︎

DJ and Jeeezy, the two rappers who make up LA-based BlueBucksClan, are the rap version of Statler and Waldorf, the two Muppets who sit in the theater balcony making fun of everyone and everything else. They're too cool for shit, and unlike most people who say they are too cool for shit, they are actually believable. Mixing in extremely specific football and wrestling references with the various reasons why my girl is not gonna pick up her phone, and notably shying away from more violent topics which have been a hallmark in the city's recent scene (musically and literally, Long Live The Ruler), the two have built their own unique niche in the L.A. rap world.

They've found the perfect counterbalance between each other as emcees, with the more gruff Jeeezy and the lighter DJ often entering and exiting each other's verses without any necessary structure, all for the better. On their earlier recordings you could sometimes hear a volume difference between the two, which might seem like a mixing error but to me it just made me feel like I was in the room. Despite signing to UMG, they were able to retain the feel of their earlier music in a way many rappers struggle to once they enter the big leagues. On a song like "Lil League", produced by Hit-Boy and featuring Quavo, the title track would mislead you into thinking it was RapCaviar fodder. Instead, Quavo hops in and and fits right in with the two, as does Detroit's Cash Kidd on "Aaron Judge" (Yachty gets washed on his track but that's not for lack of trying). The two even found a way to get more introspective without sacrificing tone while recalling their struggles on "Remember" (had to ask my granny "what the fuck is Fruity Crunch?"). Songs like "One Good Year" and "That's Me" bring the unique flavor that the two have come to be known for. There really isn't a miss on this project and I think they belong in the frontrunner group out of L.A. right now with names like Remble.
︎
︎


Ken Car$on: Project X

written by stephen shadrach

︎
This album is easily some of the best shit from the new underground scene. Ken Car$on is the underground prince of rap, and he will be Playboi Carti's successor, quote me on that. Ever since he signed to Carti's Opium label, I knew he was gonna have a monumental come-up. Along with the likes of Destroy Lonely, Homixide Gang and Babyxsosa, Carti is building his underground empire. This album is the defining proof, as I consider it the true start of the OPIUM era.

Ken's mic presence on here is sooooo reminiscent of Carti's self-titled project; you can tell he's just having fun with his effortless flow over production that will define the decade. songs like Rock n Roll and Run + Ran literally have some of the most addictive melodies that will have you questioning how he even came up with them. then there's Clutch and Hella that have the hardest bars. I HAVE to shoutout producer group HYPERPOP.JP (Starboy, Loesoe, Outtatown and Art Dealer) for blessing Ken with these catchy ass synth-heavy beats. Even though the album takes elements from the hyperpop and electronic genres, the hard drums, 808s and bars remind you that this album is rap as fuck. I CLUTCH ON WHOEVER LOOK AT ME ! I CLUTCH ON WHOEVER LOOK AT ME ! I CLUTCH ON WHOEVER LOOK AT ME ! I CLUTCH ON WHOEVER LOOK AT ME !
︎
︎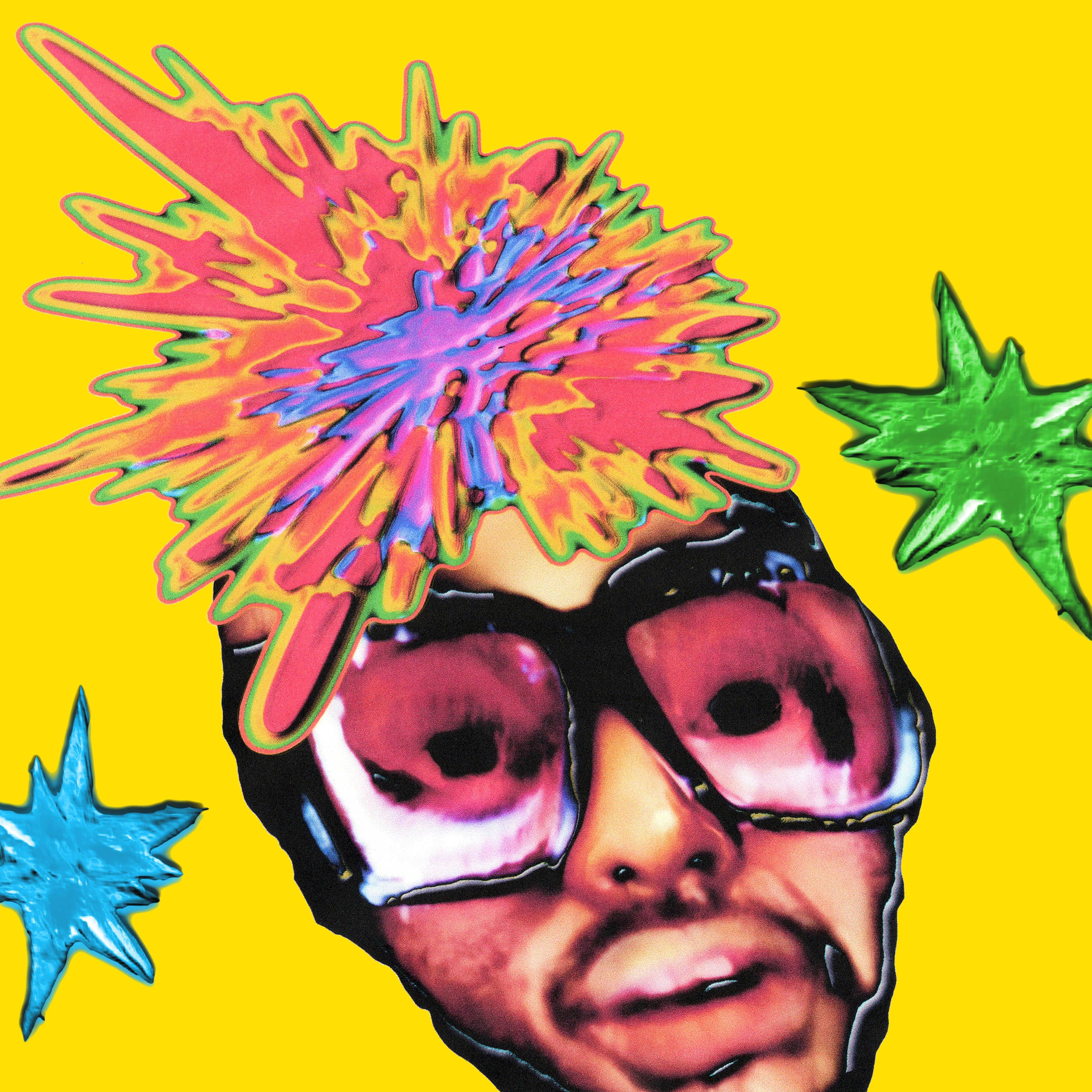 Aminé: TWOPOINTFIVE

written by Victor Romero

︎
Aminé's "TWOPOINTFIVE"'s synths, pitch shifted vocals and uptempo beats transport you to an acid-trip-fueled arcade date.

Off the jump "YiPiYaY" & "Colors" introduce you to the arcade. Hues of yellow, green and blue from the machines illuminate your face.

"NEO" & "OKWME" are the warmups to the arcade date - when you find out if you're going to bring your date to the Tekken machine tonight.

The acid starts to kick in with the up tempo switch up on "Twisted!" & "Charmander", you begin to lose track of time. Before you know it, you're heading towards the fighting games machines.

You're the best. You knew it as soon as you started earning money from those tournaments. This cockiness you've manifested is embodied by the "Mad Funny Freestyle" track. Your date however doesn't know how to play, so you have to teach them all the combos, but not enough to beat you. Yet with minimal training, they end up beating you.

Turns out they're a button masher. Regardless, you realize you really enjoy their company as "Between the Lines" just became reality.

The end of the night soon approaches and you wonder how time moved so quickly as you head out back to your car. This album's run time, while short, can easily capture you with its melodic / catchy choruses throughout. The 27 minute run time fades into hours of play. In the parking lot you're too far gone to realize you've been staring at your date, knowing the moment they look you're taking your shot at love. They turn you down, telling you they don't like you like that. They got "Sh!t2luz" with you, but you don't. Loneliness fills the car, despite them being there. You say your goodbyes. Deep down you knew being single was always what's "meant2b" as the somber synth takes the color out of you. "I think it's meant to be" you repeat in your mind.
︎
︎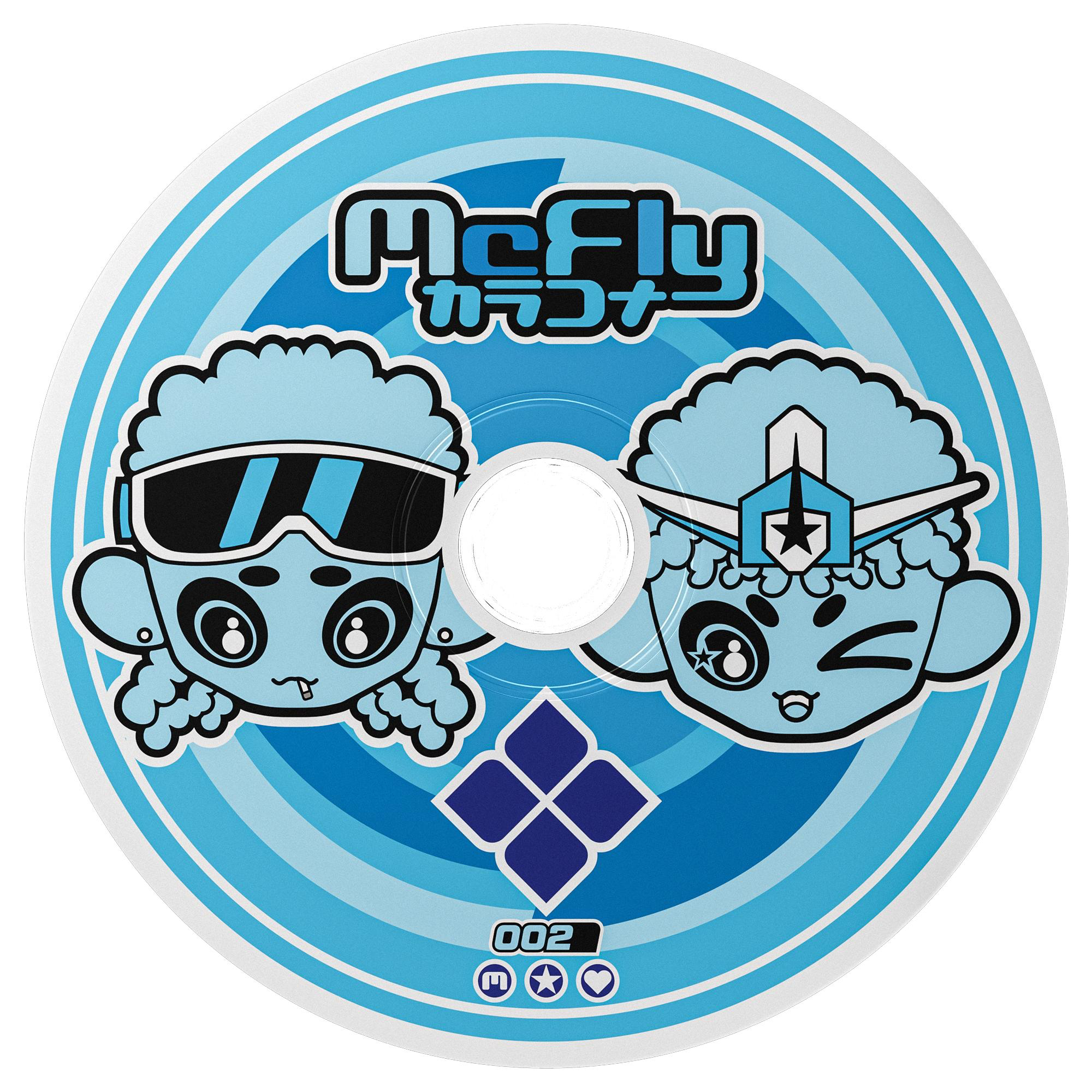 Dirty Bird & benchday: Mcfly
written by Tyji Mays


Dirty Bird had his Nike x Undercover-laden foot on our necks this whole year. He dropped 5 solo albums in 2021. With that much music coming out, it's easy for some gems to slip through the cracks. Luckily for you, I'm waiting in the cracks for gems to catch and emerging from the crawlspace with a handful of sparkling beauty. And if I had to describe McFly – an offering from Dirty Bird and benchday (f.k.a. ICEDOUTOMNITRIX)—I would use the same phrase, a handful of sparkling beauty. At only six tracks long, this EP gives you exactly what you need in the most efficient way possible (kinda like how Young Thug gets his nutrients through IV instead of just eating food like the rest of us peasants).

'Mercury Lounge' sounds like luxury. I could see Diddy and Mary J Blige wearing all white dancing to this on the white sands of New Mexico. Then New Flame comes on and you hear benchday's vocal run (ooooooWOAH) ascend to the heavens like Bobby Shmurda's hat. He did his thing on every instrumental. Even when 'Switch Places' was erroneously uploaded as an acapella, he sounded amazing. And the lyrics delivered too. My personal favorite might be 'You (Interlude)' because I'm a sucker for sad songs. This is a rainy day, sitting-on-the-bed-like "dam I miss her" track. But they really saved the best for last with 'Expensive Taste'. This might be the most infectious song of the year. It's physically impossible to stay still listening to this. You WILL get up and bust a move. The Gum beat is just riding so smooth and benchday is in that pocket just talking that talk. McFly is undoubtedly one of the best collab projects of the year.
︎
︎
Pi'erre Bourne: The Life Of Pi'erre 5
written by Lamzy




The musical equivalent to watching a flower bloom (the plush Murakami pillows are in that park for a reason).

With TLOP 5, we can finally hear Pi'erre Bourne. The introverted nature of the previous entry in the series is almost entirely gone on this album. Bourne is one of the greatest producers hip-hop has seen in the 21st century and now he sounds like he knows it. The lyrics on crooning ballads such as 4U & Practice read clearer due to a more commanding vocal delivery. Spongebob Spongebob.
︎
︎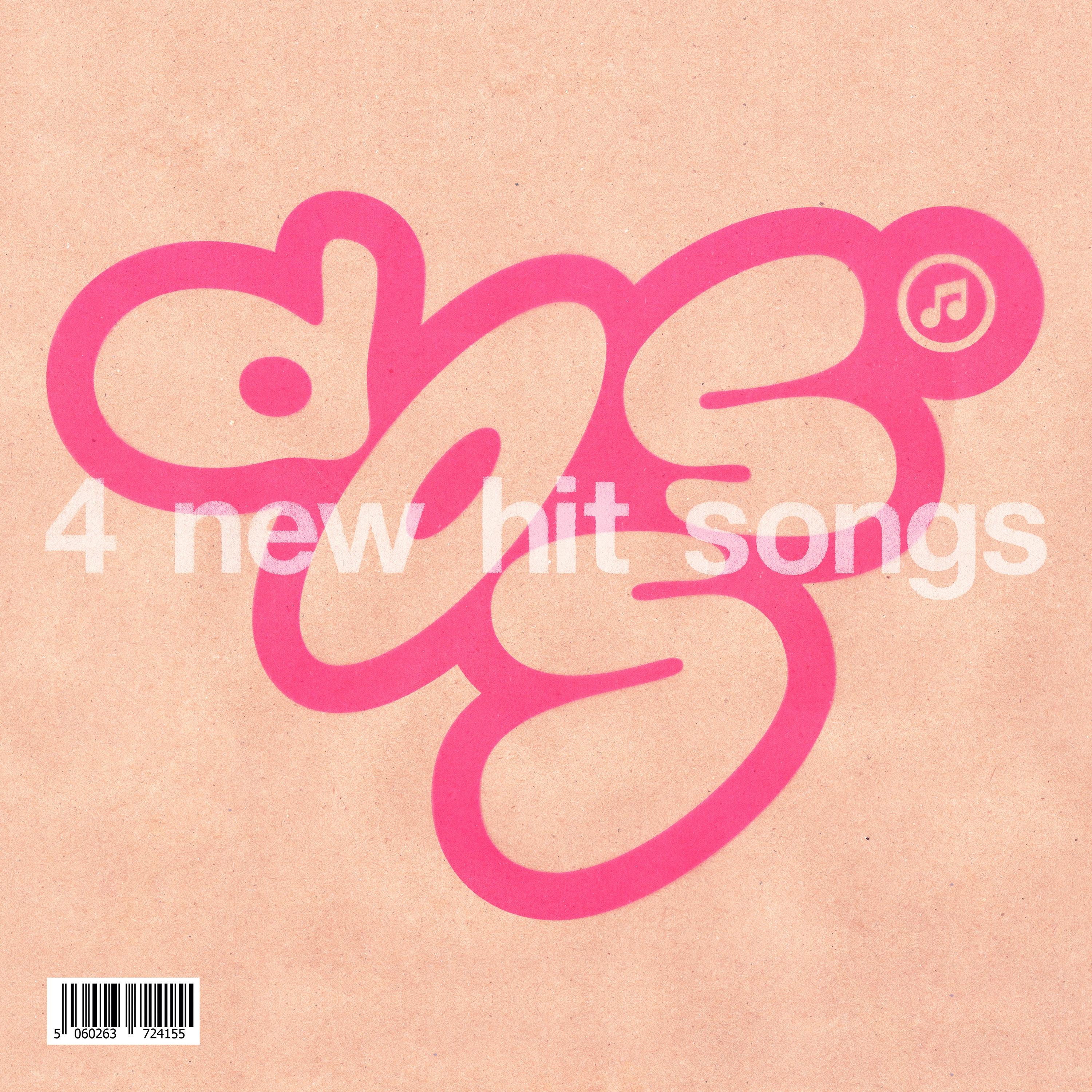 Doss: 4 New Hit Songs
written by kyle erickson

︎

After a seven year hiatus, Doss makes her grand return with 4 New Hit Songs. From the energetic trance track "Puppy" to the blissful shoegazey jam "Strawberry", Doss' soundscape continues to broaden. Listening to this EP captures the feeling of a dreamy walk through a candy store, or late night dancing in a foggy crammed club. A short worthwhile listen that will have you coming back wanting more. With her debut album on the horizon, we'll have to wait and see which direction Doss will take us.
︎
︎
︎
Mustafa: When Smoke Rises
written by Naz Hamdi

︎

Mustafa's When Smoke Rises is indisputably my favourite album of 2021. It is a contemplative project filled with beautifully intimate storytelling about the different stages of grief.

Two months ago, I attended a live show Mustafa had in London dedicated to his debut album. It was the most meditative gig I have ever attended. The audience sat on red and gold Persian rugs; the room was softly lit with blossom trees adorning each corner. There was a poignant montage of his deceased loved ones projected onto the wall of the stage, which was followed by a documentary he directed. The documentary included musicians from the wider Toronto community who had been affected by gun violence in their respective neighbourhoods. They all spoke about the link between memories and loss, remembrance is a huge theme in When Smoke Rises and each song addresses the fears Mustafa has regarding death.

When Smoke Rises is not just a folk album, but it is an environment to navigate loss, community, and life. It is a celebration of existence and faith that has guided Mustafa along the way. He is very aware of his critics online, nonetheless, Mustafa knows there is a space he has provided for those exploring mortality and finding themselves in a world of pain.

Mustafa's album is vulnerable and sincere, each song is a journey and enforces the importance of honouring the dead. In Islam, you must pray for those who have passed, you must be patient and forgiving. Death is devastating, but it is also an important reminder of temporality. When Smoke Rises is an important reminder of the fragility of life and loving those, we care about aloud. I would list my favourite songs, but I cannot dissect this album any further, it is whole and must be listened to as such. It feels like ice cream on a hot day, it feels like a warm hug and a cathartic cry.
︎
︎

Yeat: Up 2 Më
written by Chris Chance



BRO WHO IS THIS GUY. HOW IS THIS KID FROM THE SAME CITY AS A***É HOW DOES HE MAKE THESE PERFECT SONGS. WHY CAN'T I STOP LISTENING. WHY DOES HE HAVE A TURBAN. WHY DO I WANT THE TURBAN. WHAT IS A TONKA. PISSY YONKY. THIS IS THE MOST EXCITING NEW RAPPER TO ME IMO. CMON CMON LETS GO CMON
︎
︎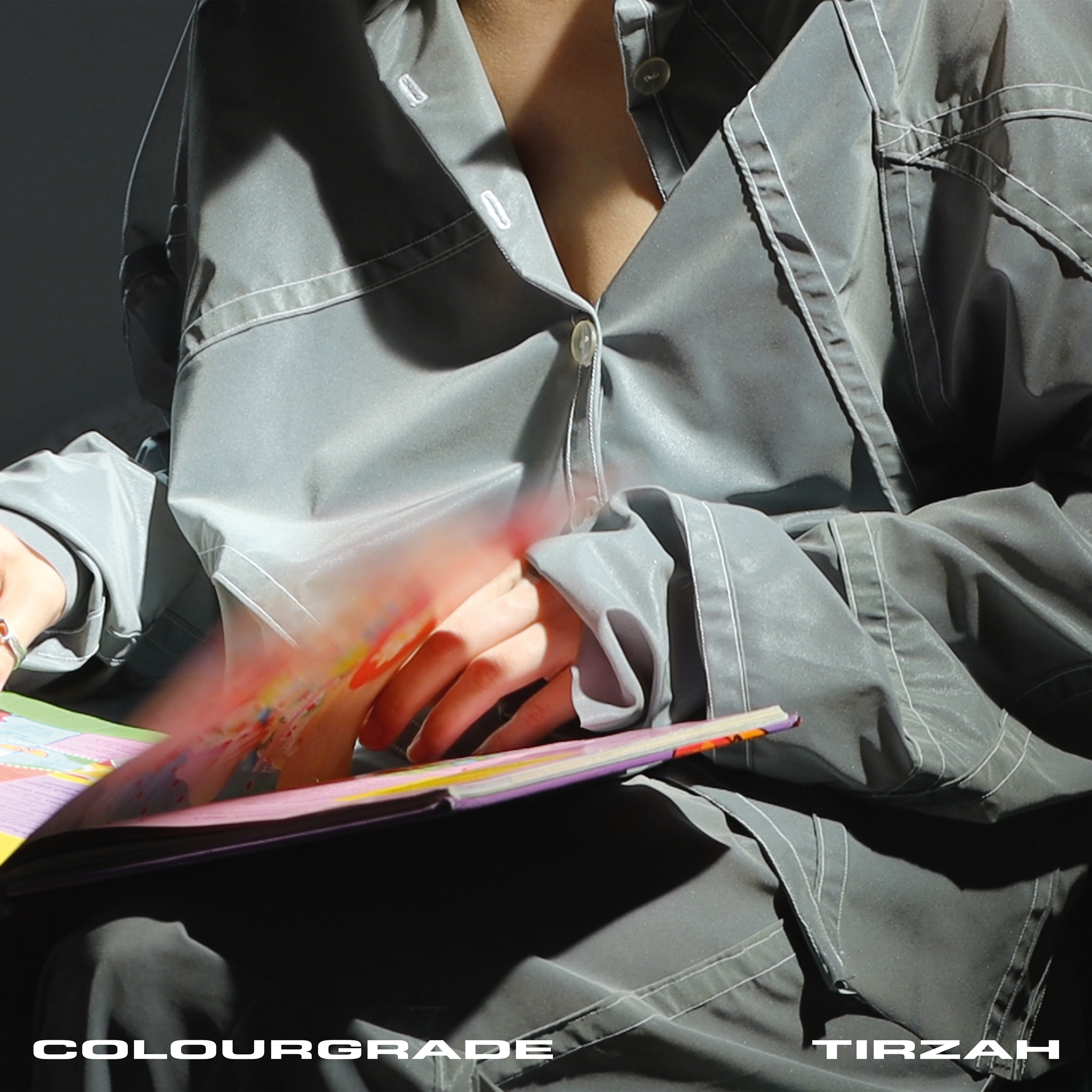 Tirzah: Colourgrade
written by Ufuoma

︎
Tirzah follows up to 2018's Devotion without really missing a beat by making music that is just as surreal as the album cover. On 'Colourgrade', her Micachu produced melancholic ballads constantly express the burden of feeling love for another.

Addressing almost every aspect of love through songs about complete devotion, falling in and out of love, and once again opening oneself up to it despite the risk, Colourgrade portrays the fluidity of such a burden, using songs like 'Tectonic' (somewhat sonically reminiscent of Laurie Anderson's Oh Superman) speaking about knowing the body of another so well that it essentially becomes second nature, stripping attraction down to its instinctive foundation. On 'Sink In', she expresses the fear that comes with attempting not only to love again, but making yourself available to receive love in return, as well as the strength needed to pull off such a task. Love, in this case, seems to be from and for the self, and in a sense a thing of healing. With 'Beating', she calmly speaks of the comfort that comes with connecting with another person and the positives that follow. Throughout the album, Tirzah manages to show the many faces of a thing as volatile as caring for another person. And in tandem with her previous projects, she builds on a foundation of similar themes regarding romantic relationships with ever changing sounds, displaying consistency, innovation, and artistic progress on one of the most intimate albums of 2021.
︎
︎
︎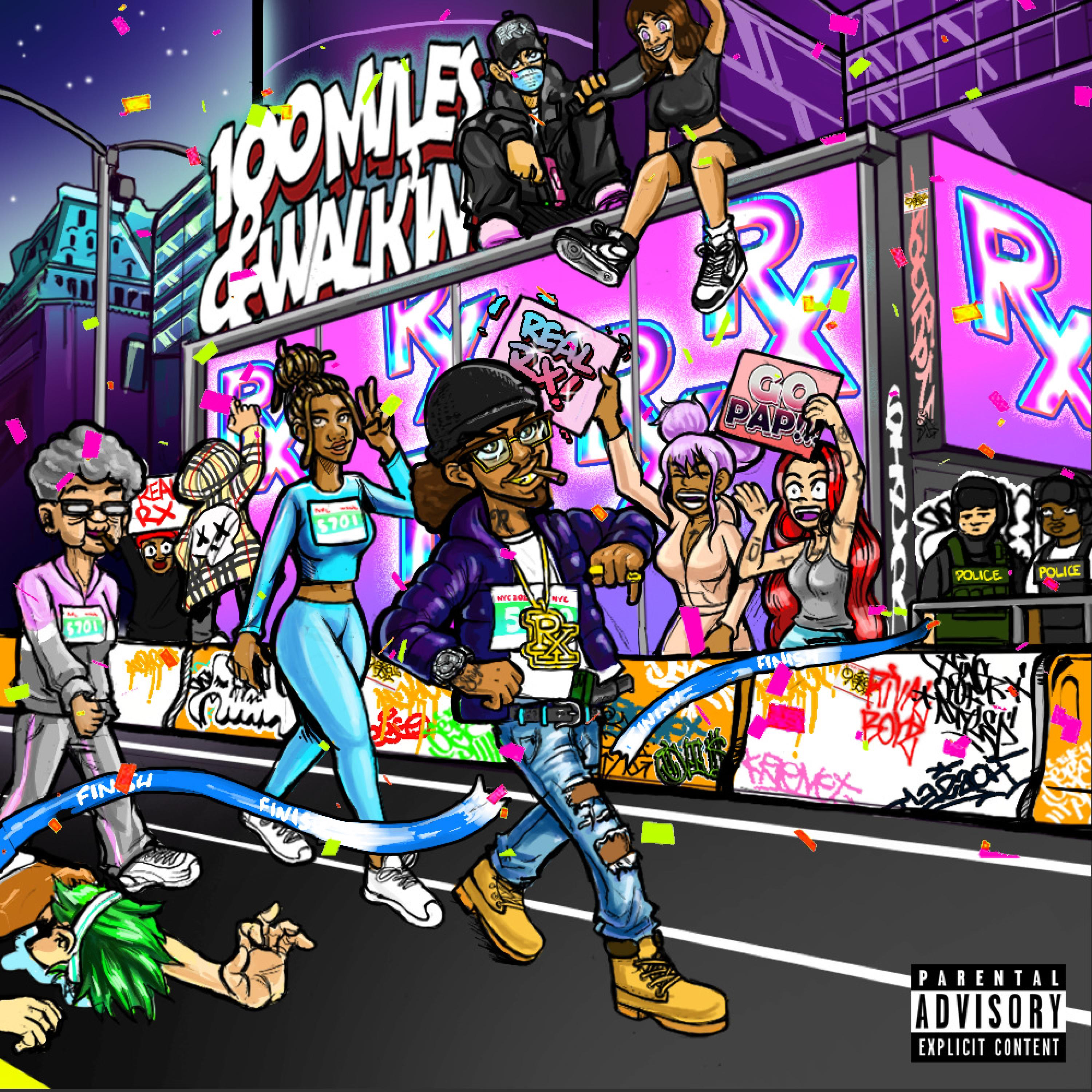 Rx Papi: 100 Miles & Walk'in
written by Julius Ogunshola


Rx Papi started 2021 off with "100 Miles & Walk'in" and it stands as a testament to not only a insane work ethic, but also a more focused approach to Pap's music. 100 Miles comes after 3 projects dropped in the previous year, and it does not miss a beat. The production is a powerhouse on this album with songs like "Southside Mike" and "Westside Benji" exploring Pap on cloud-rap/VGM beats or "Rush Hour" which feels like a audio flashbang straight to the face. Even though the production is great, the real star of this project are the scripture-like bars being spit on every track. His delivery is amorphous and continually surprising, and comes in a more refined form than previous projects. With every project Pap gets better & better and this project is proof. 100 Miles & Walk'In is a wonderful addition to Pap's massive catalog, and a powerful way to start the year.
︎
︎︎

Japanese Breakfast: Jubilee
written by Jason Zhang
︎

Jubilee feels like finally reaching the acceptance phase of the grieving process, and it likely is for Michelle Zauner. After two full-length records and a book meditating on grief and the loss of her mother, Zauner has chosen to be happy. Having chosen to be happy is an important distinction here — the album is more than just happy, but is an intentional affirmation of happiness, an affirmation of life itself. Listening to this record is an incredibly rewarding experience, because its celebration of joy feels so incredibly earned. Much of this can be credited to Zauner's writing, which teems with the agency and confidence of someone who has battled their demons and come out victorious. The instrumentation feels similarly ecstatic, brimming with summery guitar passages and gorgeous string and synth arrangements bathed in warm, golden-hour sunlight. Zauner's performance is gloriously unburdened, openly intimate and emotive. Jubilee is an unabashed revelry and celebration of human connection — we're all lucky that she invited us.
︎
︎
︎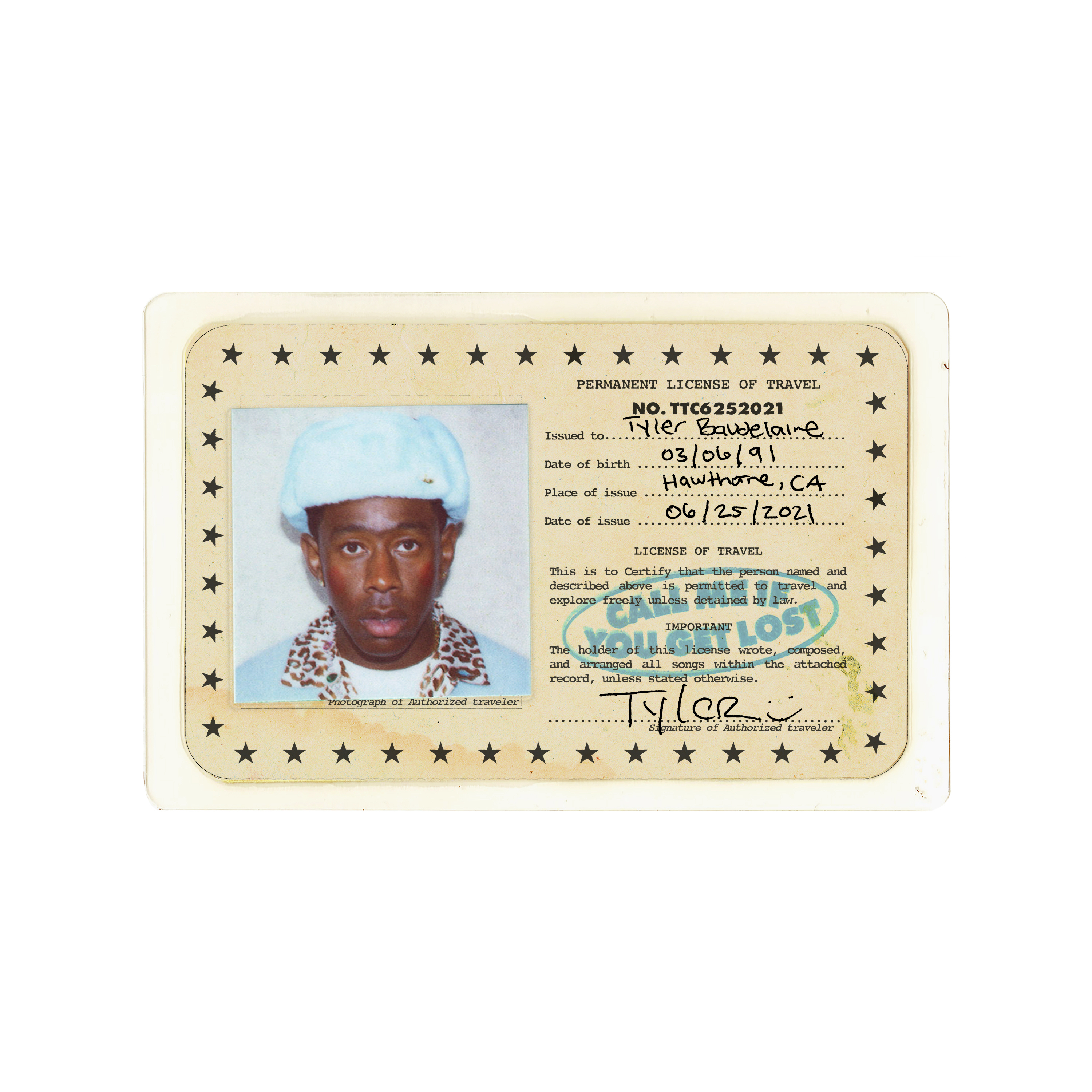 Tyler, The Creator: CALL ME IF YOU GET LOST
written by stephen shadrach

︎
Tyler Okonma is known to be a rapper, singer, producer, director, designer, actor, and of course a creator. but his latest venture adds another hyphen to the mix: traveller. As he puts on the persona of Tyler Baudelaire, the importance of travelling is heavily implied throughout his sixth studio album, CALL ME IF YOU GET LOST. However, Sir Baudelaire finds himself lost in a love triangle, while driving rolls royces and riding boats to distract himself from the unrequited love.

While I don't think this is Tyler's best album, I wouldn't argue for a second if someone thought so. CMIYGL features lavish production, bars of braggadocio akin to Pharrell Williams, and vivid music videos, all among the best of his career. What I like the most about it all, Is how Tyler recruited DJ Drama to host the project, making it a Gangsta Grillz album. I remember watching an interview Tyler did with Rick Rubin after IGOR dropped and he was talking about how he hasn't dropped his great rap album yet. This was definitely the album he was foreshadowing. a defining moment and a victory lap.
︎
︎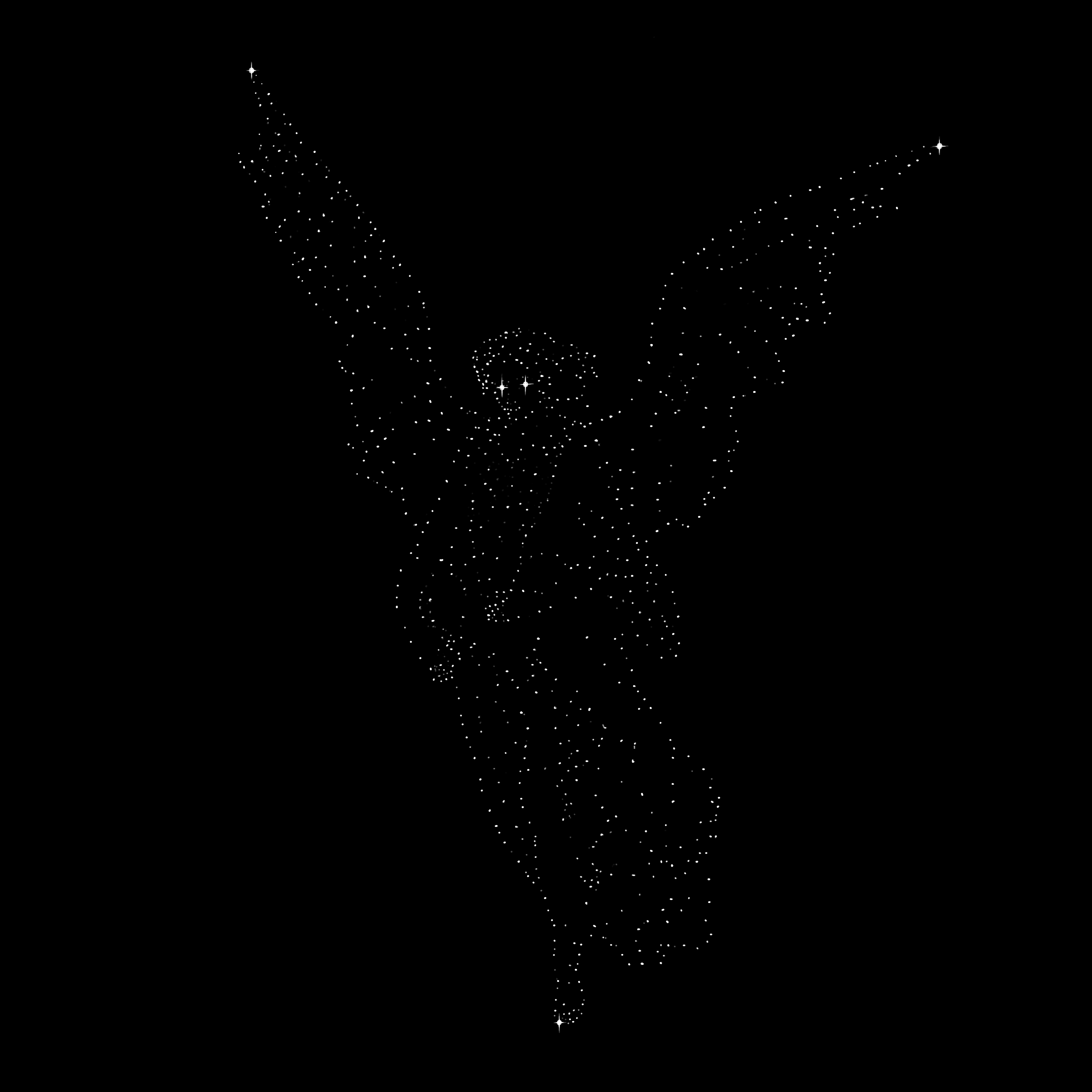 John Glacier: SHILOH: Lost For Words
written by Karl Nkadi

︎

Over the last 2 years, John has quietly put together a strong underground following, carving a niche after her work with Jadasea, Babyfather and several other underground contributors . At this point, it's no exaggeration to call her one of the premier new age talents spearheading a rethink of what UK rap is . Her first offering on streaming platforms is typically mercurial; Measured yet effortless. That nonchalant, melancholy flow featured on tracks like Trelawny Waters & Platoon is the reason she's garnered significant attention despite a relatively small portfolio. The latter is my personal standout of the album; featuring her laidback crooning over mental health, self examination and past relationships we've become accustomed to. Putting her Vegyn co sign to good use, production on this project remains typically grungy whilst the mix is notably refined in comparison to her various mixtapes and collab projects: increasing accessibility as both her persona and work become less esoteric. Overall, it's clear this shit is easy for her, after biding her time in the shadows and gaining recognition from a number of the scene's pioneers: John is primed for an ascent into the limelight.
︎
︎︎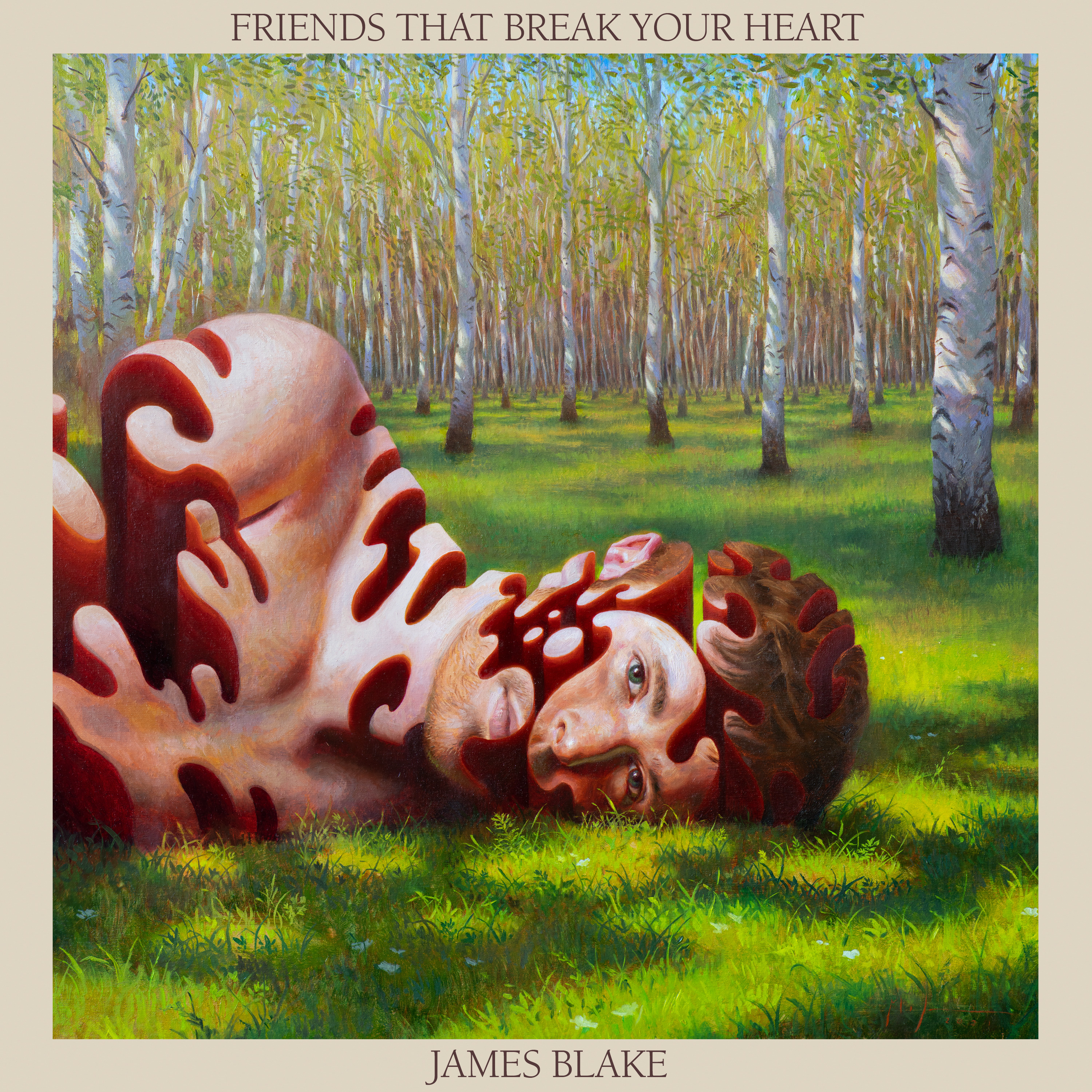 James Blake: Friends That Break Your Heart
written by Eric Wells

︎
This album has some of James Blake's highest highs of his career with songs like 'Friends that Break Your Heart" and "Famous Last Words". It's a bit more upbeat than what people have came to expect from Blake but he showed he can execute a sound differing from his previous work.
︎
︎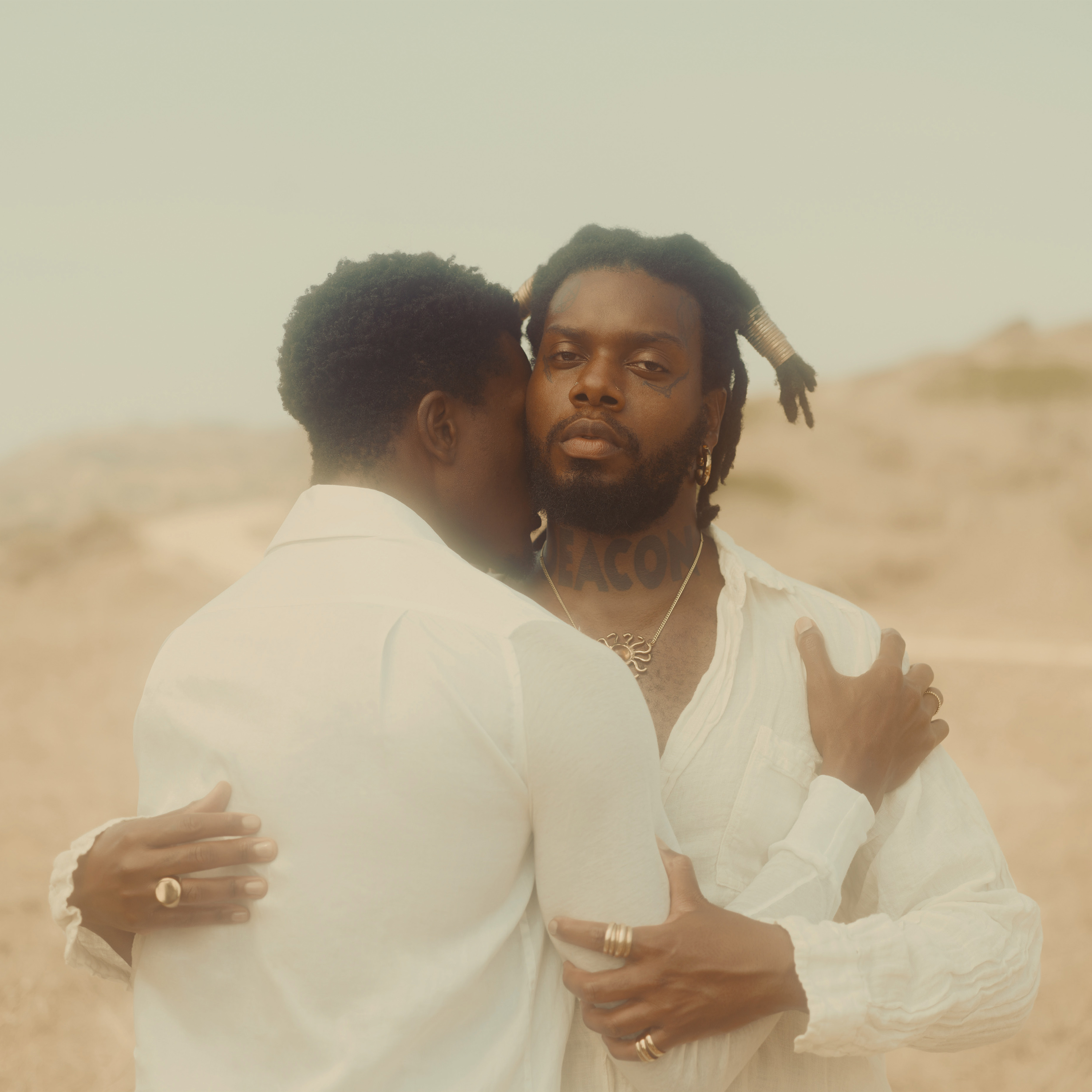 serpentwithfeet: DEACON
written by Nigisti Habtay

︎

DEACON by serpentwithfeet was a blissful soundtrack for this past summer. serpentwithfeet is an R&B singer with roots in the Black church, so his soulfulness is ever so present in the project. DEACON is a groundbreaking emotional album centered around Black gay love. The album highlights the intimate realities of black queer love. "Same Size Shoe" is a playful and sultry songs that showcases the importance of having a partner that understands the Black experience. Deacon has pushed the current state of R&B by offering new perspectives on Black love.
︎
︎
︎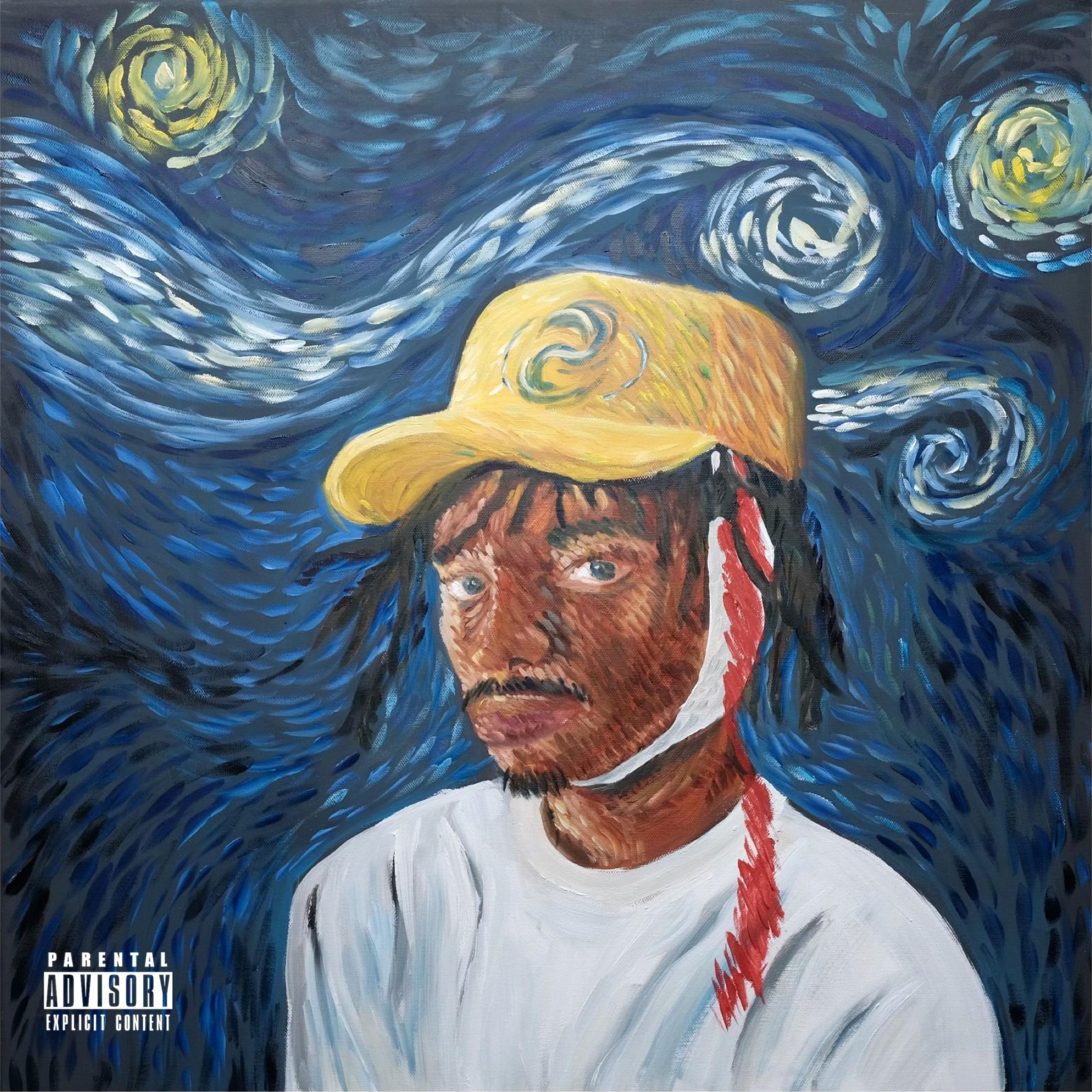 Zelooperz: Van Goghs Left Ear

written by Julius Ogunshola


Zelooperz, Detroit's most interesting rapper as of late, dropped his newest album Van Goghs Left Ear in 2021, which is a masterclass on artistry. From the beautiful cover art (which Z painted himself 🤓) to the tubular use of flows in accordance with beats that sound like they came from a catalog of PS2 classics, Z is playing Dance Dance Revolution with these songs and is winning, effortlessly. Songs such as "Bash Bandicoon" and "Battery" make you feel like you're listening to a swagged out goofy gangster, while more introspective songs such as "Don't Leave" and "Crying in the Club" feel like insane blonded tracks from underground alt legends. To me, Van Goghs Left Ear is Z's strongest album to date, with every drop he's barreled forward full force discerning himself as an artist posse
ssed by the a fire that drives him to create in the first place.
︎
︎
︎
Dirty Bird: Neurogenesis
written by Dame

︎
︎
Neurogenesis by Dirty Bird is an album that feels unbound by time and is a full sonic journey. When Lamzy hit me and asked if I had an album from 2021 I would write a few words on, it took me scrolling through my library to realize that Neurogenesis released only last year.

Dirty Bird (also known as Gum) had a VERY prolific year in 2021. So for me to choose Neurogenesis, I am in no way discrediting the multiple other phenomenal works that were conjured up by Gum in the past year (Dirty Bird, Time Traveler, Virginia Creeper).

I'm going to keep away from any technical music jargon (as it's outside my expertise) and only address Neurogenesis as a sonic experience, and more specifically a depiction of my own experience with the project. "Noise Machine", the quick yet intricate intro, is the loading screen that presents you to this world seemingly only found somewhere akin to the twilight zone. As you progress further into this world you'll soon hear "Mizu '' which provides a visual of
being lost in this new world, seeking some sort of refuge or sense of familiarity. This sought after sanctum is found in "Go2werk", a track that sounds like you stopped outside a club right as the dancers prepared for their shift, with entrancing sounds that only invite you to seek more. Fitting to the title of the next track, as you enter "Deeper" into the club, you begin to experience the entrancement attracting so many club goers, who's reactions serve as a purposeful role of the track itself. The next track "All Night", plays as you now find yourself lost in this world of music, and realizing an escape might not come 'till sunrise, or at all. "Amai" and "Pull Me Close" (two standout tracks) both play hand in hand to show the true beauty that only resides in this newfound world. By the time Pull Me Close comes to an end the spell is complete, all the club goers are entranced including yourself. The DJ queues up one last track, a sort of encore. "Cartz 2" hits the ears and immediately takes control of the brain, control is no longer yours and
now resides in the hands of the DJ, Dirty Bird.
︎
︎
︎
Tisakorean: mr.siLLyfLow
written by Zikomo

︎

"Don't tell me that it go hard, tell me if it's silly or not." Tisakorean's Mr.siLLyfLow is silly, but still an amazing project. Mr.siLLyfLow proves that Tisa's super unorthodox rapping style and energy can make a great project. Songs like Tilly Wonka and Belabrega show off how he can rap on any beat he chooses. My favorite song, Silly Kidney, somehow has me loving a song about suffering from kidney pain. The project solidifies Tisakorean as one of the more interesting artists to look for during the next couple of years. As of now, he is the silliest.
︎
︎
Tems: If Orange Was A Place
written by Zarria B.

︎

Released days after her feature on Certified Lover Boy, Temilade Openiyi dropped this 5 song EP finishing off one of the greatest breakout years from an artist in a while. After dominating the entire year of 2021 with her feature on 'Essence' with fellow Nigerian powerhouse Wizkid, Tems solidified herself as next up. 'If Orange Was A Place' is a perfect five out of five songs, with a feature from Brent Faiyaz, showing her versatility and adaptation to listeners worldwide. Her distinctive sound secretly defines the future sound of music. While sweet, Tems plays well into her deep and ghostly vocals that foreshadow the layers that makes her artistry so enticing.
︎
︎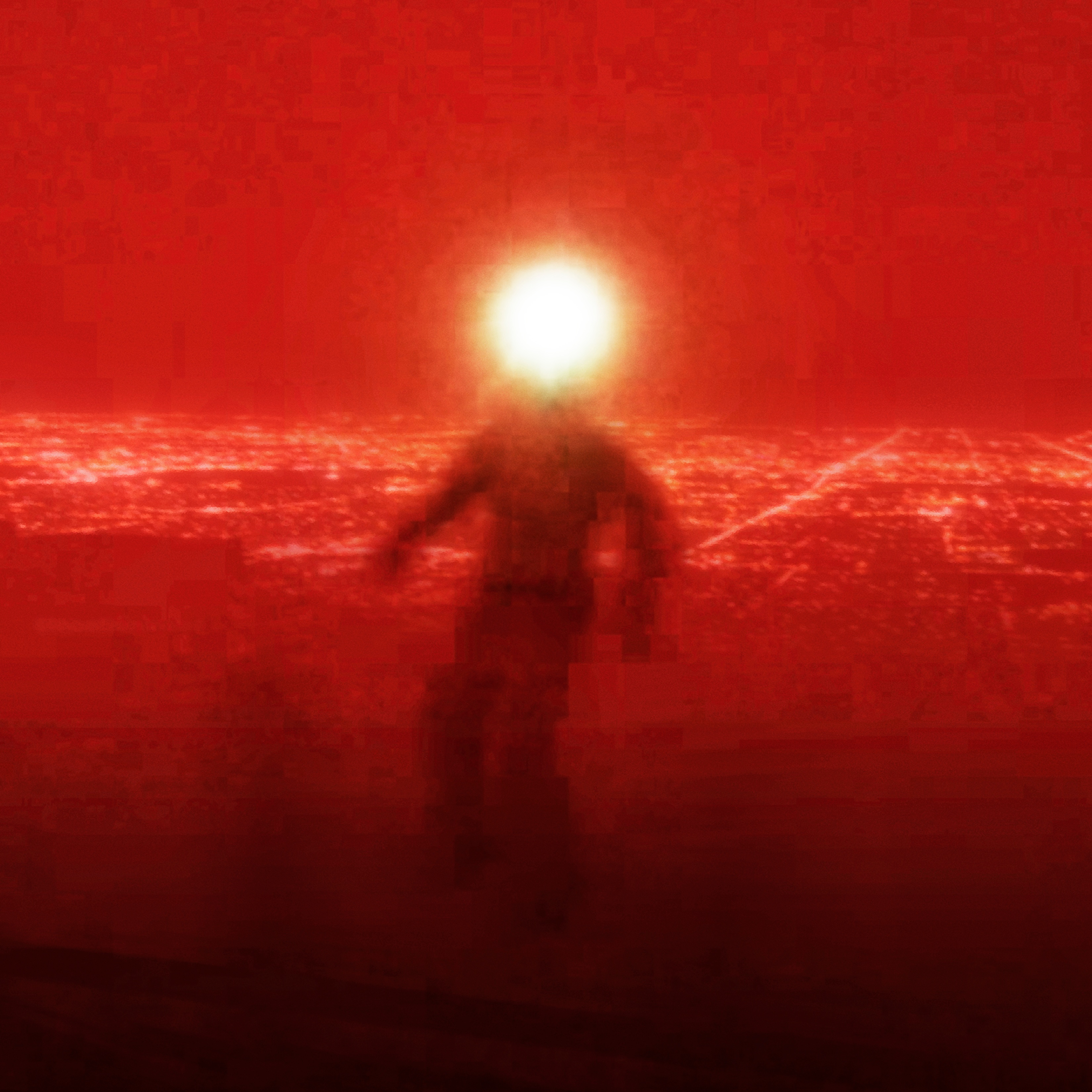 Injury Reserve: By The Time I Get to Phoenix
written by Jason Zhang

︎
The years since the trio's 2019 self-titled project haven't been kind to anyone, least of all to Injury Reserve. Rapper Steppa J. Groggs tragically passed away in 2020, throwing the group into grief and chaos, all in the midst of a global pandemic that is now entering its third year. But through all of it, Injury Reserve is back, and with their best album yet. The final album to feature contributions from Groggs, By the Time I Get to Phoenix finds the trio at its glitchiest and most experimental, with the group opting for some of the most unconventional instrumentals and song structures that they have ever put on wax. MCs Groggs and Ritchie with a T write some of their most haunting verses to date, penning anxiety-soaked bars about societal collapse and an ever-growing sense of death. Listening to the album feels like doomscrolling, evoking a gnawing, inescapable sense of pessimism slowly tightening its chokehold until you're gasping for air. It's noisy and raw as hell, with Injury Reserve embracing the chaos and pain of the past two years and lashing out with a snarl. The end result is harrowing, definitely, but also incredibly cathartic.
︎
︎
︎
Drake: Certified Lover Boy
by Chris Chance



It's been a crazy-ass few years for Drake, between Scorpion and DLDT, Drake has had L's and W's handed to him. With CLB, Drake has finally accepted he is a misogynistic helpless romantic that won't be settling anytime soon. Serving as a culmination of all of his styles, with sprinkles of experimentation, CLB serves as the ultimate Drake experience. Being known for making soundtracks to the years his projects were released, this time is no different, with a sonic scape that will span across all four seasons. I can't really name a certain run on this album because the entire shit is so amazing, but specifically between Way 2 Sexy and Pipe Down... Wow. As a Drake stan who has been artistically disappointed by his last major album, I'm happy.
︎
︎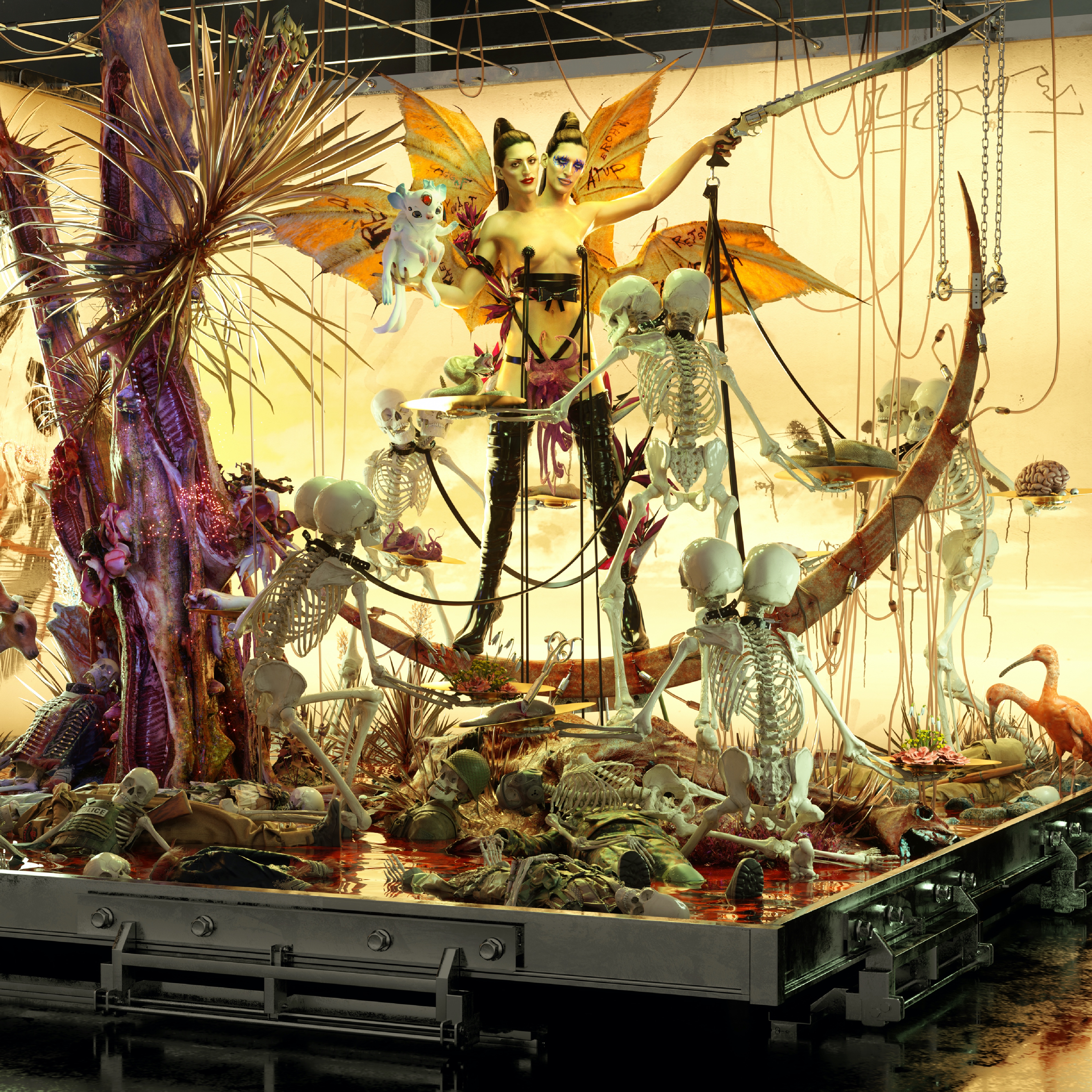 Arca: KicK iii
by Ray Prunty

︎

KicK iii is the 3rd instalment of the four projects that Arca proceeded to drop in the same week. Yet again, after hearing KicK ii and seeing the reggaeton futuristic dance records mixed with IDM and hyperpop you say "what more can she do?"Hearing KicK iii for the first time with an opener of Arca rapping more than usual and sending you to the dance floor in a freedom of rush, front to back of pure chaos and rushing till the end with what sounds like video game closer on "Joya". The influence of Aphex Twin and IDM showed the most on this album especially with songs like "Skullqueen'' along with echoes of SOPHIE and complex instrumentation. KicK iii is a futuristic dance techno album with Arca tapping into new mixes with her voice and overall leaving you in thought of saying "is this one person doing this?" Yes. That's what we've been asking since her debut. KicK iii is bad bitch music at its finest. You cut on "Señorita" and immediately get that feeling of being the baddest diva in the room. Her music always has that tint to it along with horny lyrics mixed with confidence and you see the most of that with this album. The beautiful thing about KicK iii is that it's so random, so chaotic, so loud but extremely focused. It's everything I want from Arca. You notice throughout the album that Arca delves into the chipmunk vocals as well, broadcasting hyperpop as it combines with the furious beats. Songs like "Electra Rex '' which Arca said is a union of "masculine and feminine", totally what I always feel when I listen to Arca. It eliminates the roles of sex and society standards. Overall KicK iii is a glamorous glitch pop with noise and techno that makes you want to dance as soon as you press play and is a step forward from her previous work in the KicK series.
︎
︎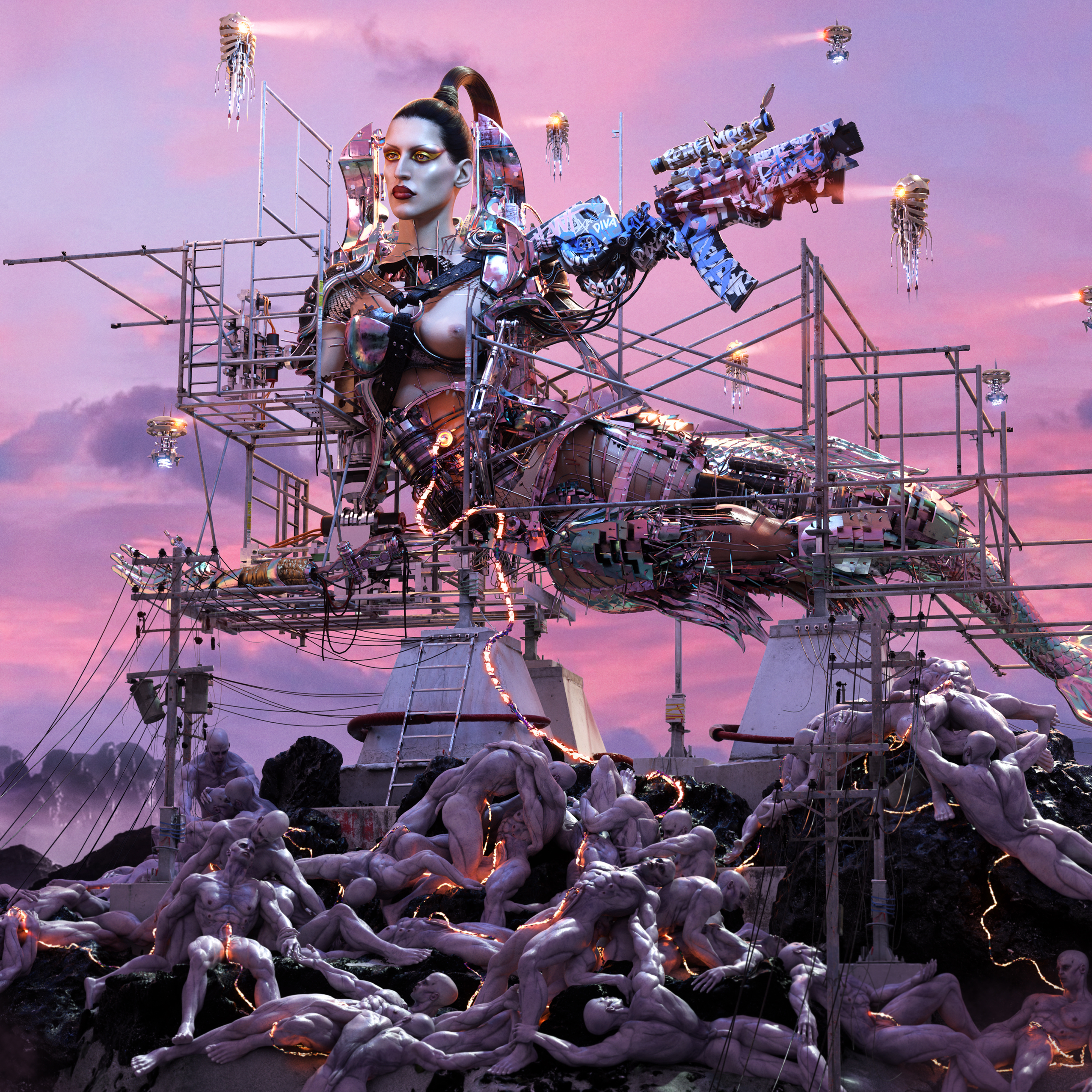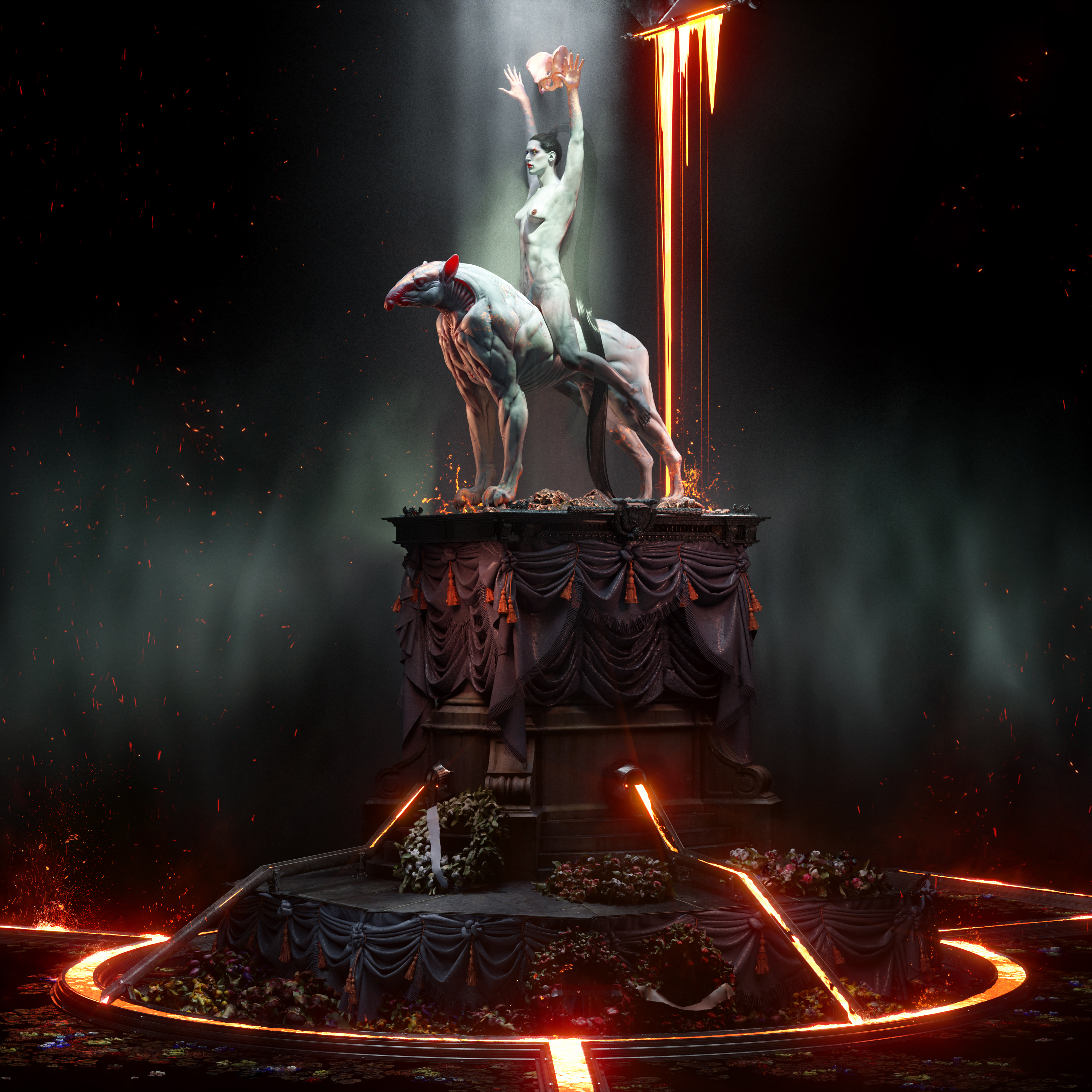 Arca: kick iiii & kiCK iiiii
written by paulina kim

︎

2021 was a year of Arca flexing their compositional knowledge, and kick iiii and iiiii are nothing short of that. kick iiii can be seen as a color palette. It's challenging, overwhelming, complicated and is sort of the 'calm before the storm.' kiCK iiiii, which is the last of the 'kicks,' is introspective and tender. Using very little words, Arca uses her sounds to project her ideas as feelings. A series that explored genre and identity is beautifully concluded with the emotional tracks 'Fireprayer' and 'Crown.' But the conclusion of the series leaves the listener with a sense of melancholy - that there's really never a simple ending to anything - we're just holding on to the hope that each day will be better through the experiences we've had and in turn help us to understand ourselves a little more.
︎
︎
︎
︎
Paul McCartney: McCartney III Imagined
written by ari_kech

︎

What is there to be said about Sir Paul McCartney that hasn't been said a thousand times over at this point. As half of the most prolific songwriting duo in history, he has seen his influence trickle throughout the music landscape since the early 1960s. From Ozzy Osbourne explaining the origins of Black Sabbath's constant tempo switches to being held solely responsible (along with his bandmates) for the completion of Blonde by Frank Ocean himself, and everything in between; Paul has been able to witness the widespread reach of his efforts throughout his entire life. McCartney III, released in December of 2020, is the third installment (and first in 40 years) in a series of albums where every instrument heard and sound produced is played by Paul himself. If this album shows anything, it's that he can still write something like The Kiss of Venus at 78 years old. However, McCartney III Imagined is a remix album released the following April, where he allows a handful of artists to take his new songs out for a spin. By doing so, he's allowed these songs to be given new life. This gives every track it's own unique flavor, something that was missing from the vanilla McCartney III. Among the highlights on the album is the Dev Hynes remix of Deep Down, which increases the tempo of the original blues-inspired track, as well as adding a ragtime piano melody that is reminiscent of the McCartney(/Lennon) written 1968 number 1 hit, Lady Madonna. A few others include the remix of Slidin' done by Radiohead's Ed O'Brien, Phoebe Bridgers' take on Seize the Day, Beck's Find My Way, and Anderson.Paak's When Winter Comes. The wildest transformation on the album is seen on the closer. 3D RDN's version of Deep Deep Feeling chops the meandering 8+ minute, barebones prog-rock song to electronica/trip-hop that samples the odd yelp or vocal run from the original version, as well as the infamous synth arpeggio from McCartney II's Temporary Secretary (listen and enjoy at your own risk) to create an entirely different track. While the album may not be able to compete with some of McCartney's most celebrated works, both the original and remix albums do, in fact, stand on their own (or in this case together) as a fun and enjoyable collection of songs. Meanwhile, the remix album itself stands for what Paul has contributed to the world since the early 1960s; good music that inspires good musicians.
︎
︎
Summer Walker: Still Over It
written by Zarria B.

︎
Album of the Year. A raw story teller, Summer Walker delivers one of the most picturesque telling's of a publicly failed relationship. Coupled in with a newborn, 'Still Over It' feels like an vulnerable album that was angrily ripped right out of her diary. With a star studded cast, artists like Cardi B, SZA, and Omarion take on big roles making this 20 song length album a captivating listen from start to finish. In true Summer fashion, her distinctive playfulness while singing about heartbreak and vices, makes this album the closest thing to closure.
︎
︎
Yves Tumor:The Asymptotical World
written by chaka morris

︎

"When you rest your mind, do you think of me?"

Against the spiralling world that was 2021, Yves Tumor's brand of apocalyptic romanticism feels as if they were writing love songs for the last days. Equally dense, nocturnal, and ethereal, The Asymptotical World pulls its listeners through a noisy, overwhelming sensory experience where soulful shoegazing and pop psychedelia contorts itself into something new. The songs don't just play, they luxuriate. Six tracks made for the lovers that kiss to confirm the new world is coming.
︎
︎
︎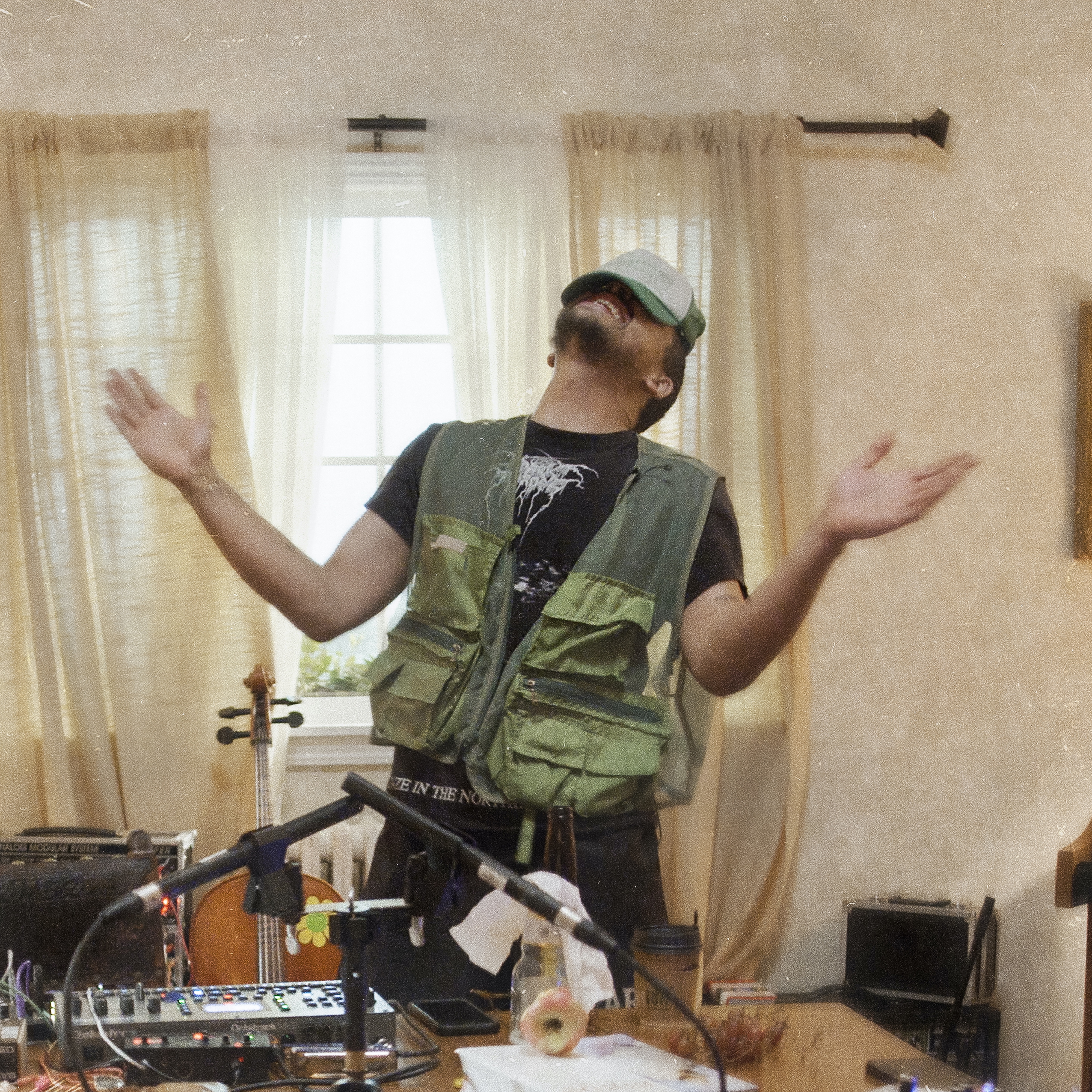 Dijon: Absolutely
written by ellis

︎

Dijon delivers a fresh album in a mostly stale genre in its current state. Yep, R&B. Although I do think it's a bit unfair to completely call this an R&B project as Dijon plays with so many influences, from downshifted house music on "Talk Down", fantastical 80s pop on "The Dress" and country on "Noah's Highlight Reel" . This could all sound horrible in the wrong hands but Dijon keeps it focused with his often expressive vocals which aren't afraid to sound off kilter to convey an emotion (think "No Angel" by Beyoncé) through production which often sounds like jam sessions and demos from hell. There's a balance of calculated genius and clear improvisation which this debut album excels at, almost like it was recorded at almost every emotionally intense point in the process of recording but never cleaned up, as most songs on the album plays like emotional mantras with certain melodies and lyrics lasting a whole song but it keeps you in it's very intense moment and whirlwind of energy from start to finish even when it converts to more traditional production and songwriting. Dijon's Absolutely is an album which takes me by surprise with each listen, I find a new little melody that gets stuck in my head or a very poignant lyric like "well I heard a tale that the good lord gives and he takes / he speaks in fires and earthquakes / and I got all these terrible things in my head" on "God in Wilson", with these things i am very excited to see how i grow with an album like this.
︎
︎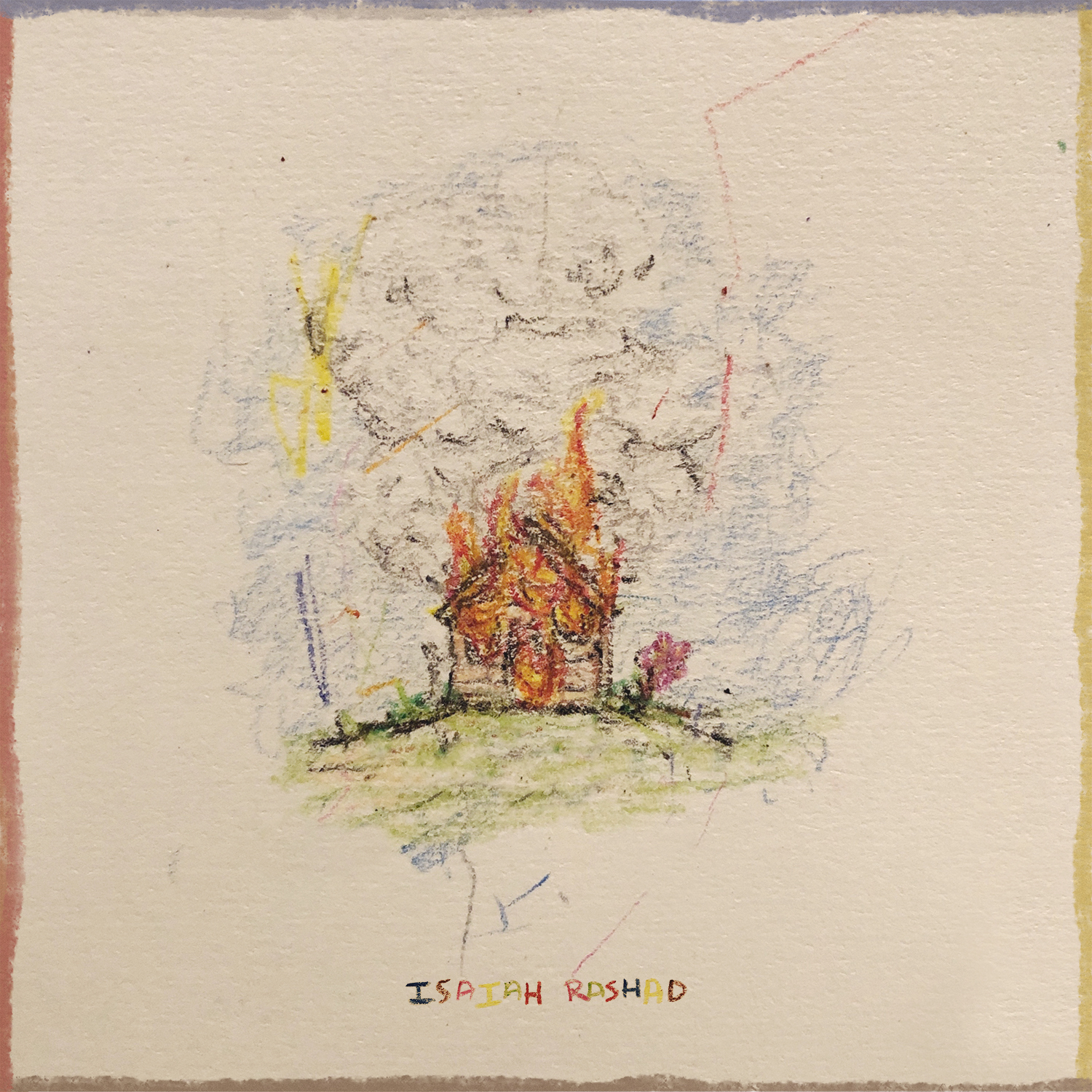 Isaiah Rashad: The House Is Burning
written by Travis Lee


Man oh man… Where do I even start? It's been close to a 5 year gap between the releases of The Sun's Tirade (his debut album) and The House is Burning but one of the many reasons why I love Isaiah Rashad is because he's a perfectionist and because of that he shows us that this album was worth the wait and to be honest with you, I'd wait another 5 years for something like this to come out again. This album comes from a newfound happiness, damn near being broke, and having to go to a rehab facility but throughout all of those things, he makes it out.

Just to lightly touch on the album rollout, I'm so so glad he gave us songs from the vault that didn't make the album such as 200/Warning, Runnin' (I'll never forgive him for not actually putting it on the album, but i'm forever grateful that the cdq came out on soundcloud at least), Slow Motion Freestyle and even his "The Cave" episode with Kenny Beats it felt like he was really coming back. throwaways, loosies, whatever you want to call them it felt good knowing that he was back. The milk cartons of "have you seen Isaiah Rashad?" and the constant "drop music" tweets and comments were finally coming to an end.

He returns on this album with a new sound, but still staying true to his southern roots all the way throughout. from the Three 6 Mafia (Lay Wit Ya) and Project Pat (RIP Young) samples to "Chad" which was named after the late great Pimp C.

I remember in an article that he said for this project for every feature on here he wanted to feel like a director because he felt like certain songs were catered to them more than him and he wanted to give every feature their own shine and he did that effortlessly.

On top of that, seeing him perform everything back to back days in North Carolina you could see how much the fans missed him and he noticed it right back. I would say I do miss his presence and clarity that he had in some of his earlier projects (Cilvia Demo and The Sun's Tirade), but to come back with a really strong album after a damn near 5 year break is impressive in itself and just when you thought it was over, he comes back with a deluxe version with an additional 4 tracks 4 months later.

My album of the year without question.
︎
︎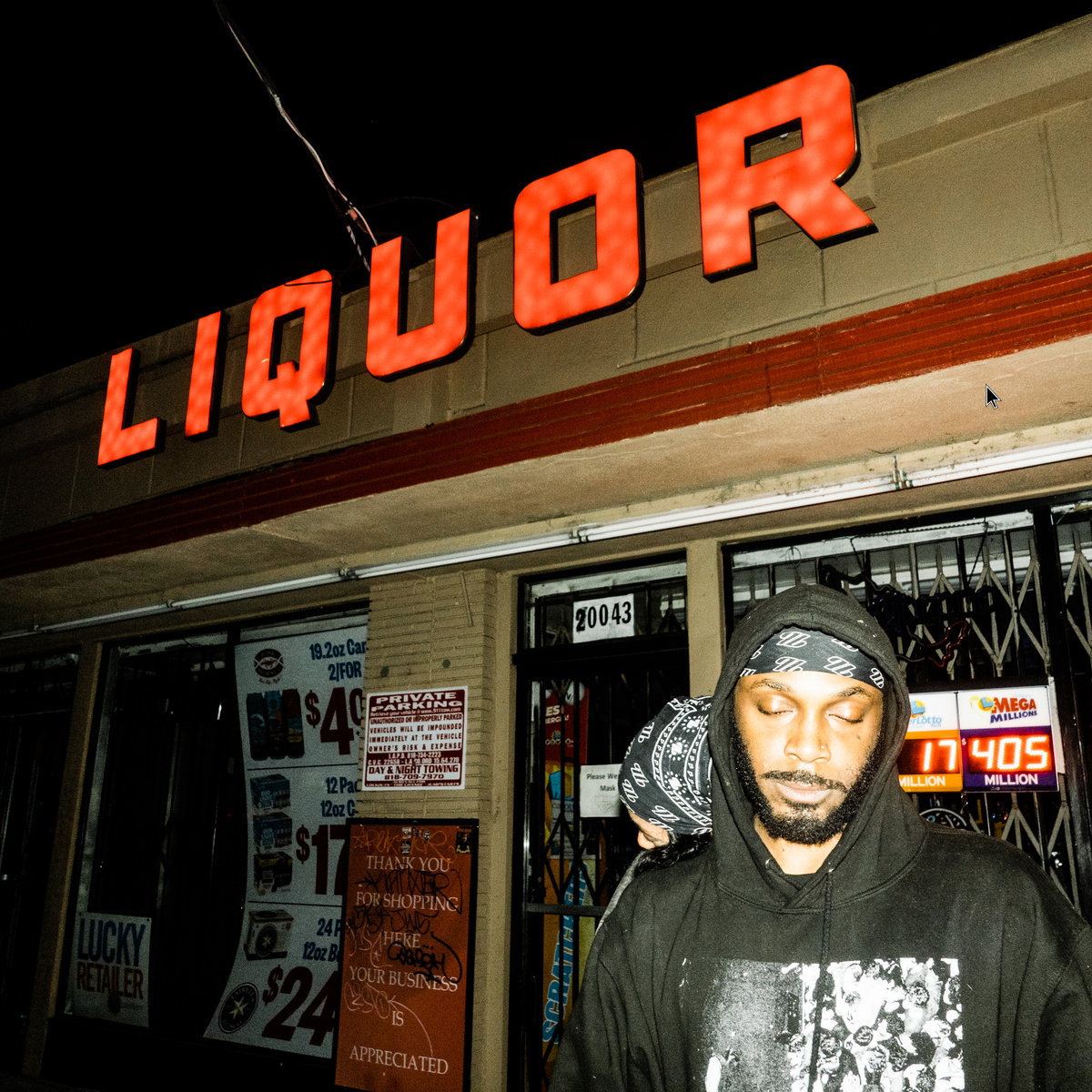 JPEGMAFIA: LP!
written by Julius Ogunshola
"What Kinda Rappin' Is This?"

Besides Whole Lotta Red this was my favorite album of the year. With LP, JPEGMAFIA cements himself as a one man army of a sound that cannot be replicated or predicted. It would be hard for me to just pick a couple standout tracks since every song flows with one another and tells the same story, albeit at different parts in our hero's current journey. The production & flows on LP are the chaotic tour de force we've come to expect from Peggy but the more you listen the more you feel the burning energy of defiance he has towards the entire rap game, not just white critics online. This album is deserving of hazard duty pay, and JPEGMAFIA is an essential worker for a field that only he remains in. I can't explain to you how many times this album got me through 2021, I can only suggest you go listen to it NOW, and grasp what a progenitor of an artist this is.
︎
︎
︎
SahBabii: Do It For Demon
written by srtee



The newest addition to SahBabii's discography came in the form of an ode to one of his close childhood friends. Before his death, his friend Demonchild (Demon) expressed to Sahbabii how he wanted him to start really rapping about the experiences that made him who he is. This album is a reflection of the pain and sadness he dealt with over the past year since his loss. Do It For Demon is full of personal stories of growing up in the streets of Chicago and Atlanta and coping with the grief that followed Demon's death, but just as you are starting to really feel the pain of Sahbabii's experiences he breaks it with a playful upbeat track that we know and love him for. This provides for an enjoyable listening experience that takes you on a journey through what makes SahBabii who he is.

Do It For Demon made an impact on me from the moment the first single snippet was posted. The chest pounding 808's throughout the album are a perfect compliment to Sahbabii's voice that floats over the melodic beats. The album came at the perfect time, when the euphoria that followed the release of Whole Lotta Red left me wanting something to impact remotely close to the sound of WLR. A familiar yet outstandingly refreshing sound was exactly what I needed, and SahBabii delivered. Standout tracks include the lead single Bread Head which, like I said, captured my attention immediately, Rewind, the celebratory Believe It, Other Side, a modern love story in Dickalationship (s/o internetrobb for emphasising the cultural significance of this track), and the closing track Frontline, an anthem of brotherhood and loyalty. I would also like to add that the accompanying music videos for the album were amazingly done and well worth the watch. All that I find myself wishing for after this amazing tape is a supporting tour for me and my friends to enjoy this music even more at.
︎
︎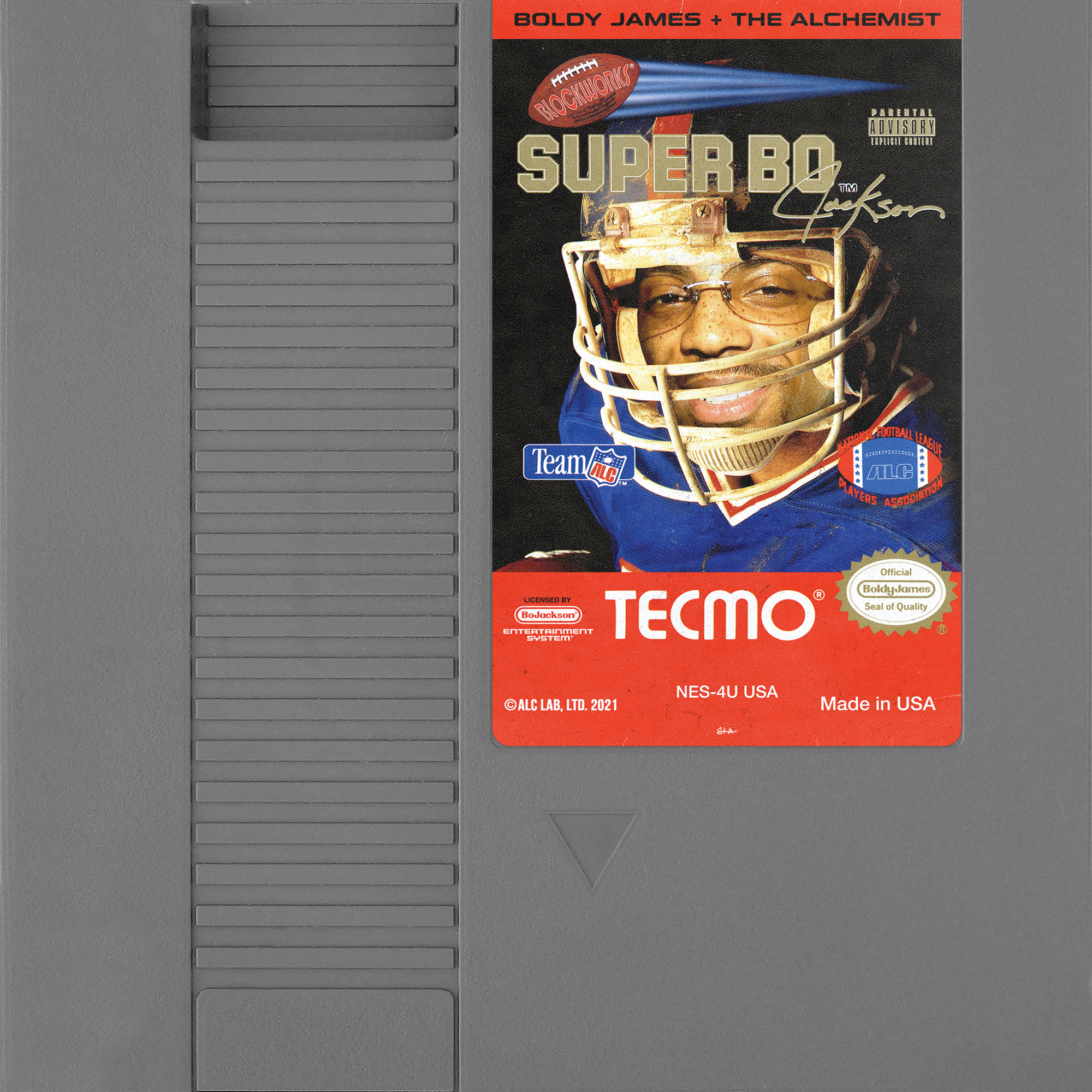 Boldy James & The Alchemist: Super Tecmo Bo
written by Karl Nkadi

︎

Both the title and album art work are significant pieces of imagery: a play on words with the legendary Tecmo Super Bowl game, in which Bo Jackson's likeness remained virtually unstoppable. Boldy simply carries this air of indestructibility throughout each track. This project seems to show him in a refined light, akin to Bo in his Prime. It's calculated, gritty and above all: real. The brutal honesty dipped into his languid style of lyricism is near enough perfect for tracks such as the closer, Francois. Boldly lays bare the reality of life as a black man, both in his immediate circle and generally. As he's always done, the Detroit rapper leaves things up to personal interpretation despite maintaining clarity in his barring. Anyone with an urban upbringing can relate to the realities he
expresses, whilst leaving room for concocting their own conclusions. The physical listing and detailing of the various crimes emanates that feeling of helplessness and foreboding familiarity in a manner few other rappers are capable of, each repetition of the drawled chorus cementing his place within the elite. With Super Tecmo Bo, the griselda signee continues to fly the flag for dusty rappers, the sub-genre's resurgence doesn't seem to be stopping anytime soon: Boldy's most definitely isn't.
︎
︎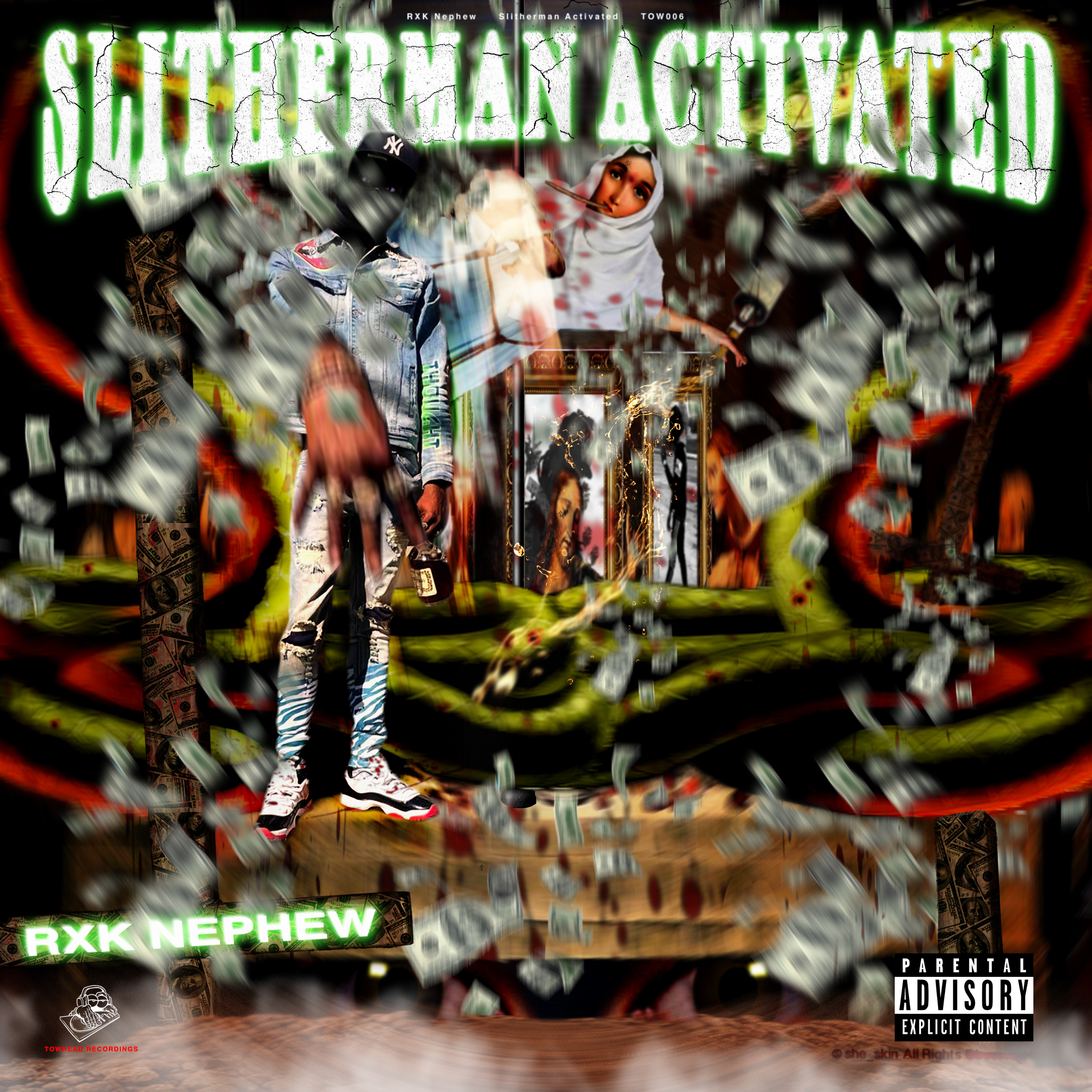 RXKNephew: Slitherman Activated
written by Mathis Art

︎

With Slitherman Activated, RXKNephew proves himself to be one of the most erratic artists we've seen thus far in the culture. It's easy for dumb Reddit white kids to hear a rapper who uses flows and beats like Neph and think about past mistakes like TeejayX6 and those other dumbass kids rapping Roblox gamechat level one liners over a Detroit style beat, but after close inspection it isn't hard to see that there's something bizarre and odd about Nephew. His voice and flows come off as so chaotic yet planned like a brushstroke from George Condo except if you gave George Condo a fifth of henny and a bag of percs.

10/10 tape he said "i'll kill my daddy for fuckin my mama"
︎
︎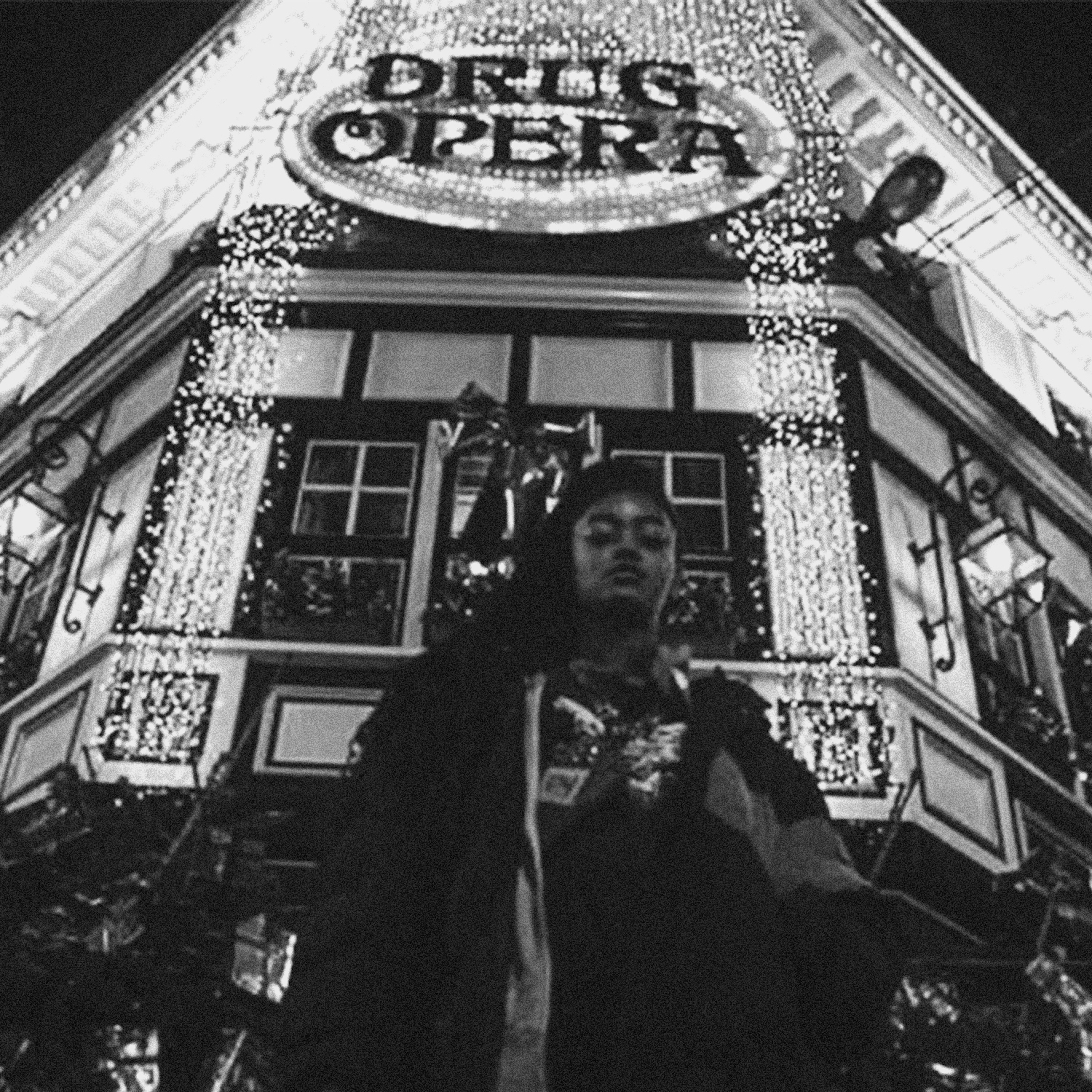 Chynna: drug opera
written by jules murakami

︎

7 years after the release of her breakout single "glen coco," chynna delivers us her posthumous debut album; drug opera. here we see chynna at her most honest and brazenly potent. chynna vividly aspirations to change her life, while showing us the soft, buzzed, underbelly of life sober. chynna's writing almost tends to be the voice for the production, highlighting and underscoring the grim production by kirk knight, kelvin krash, 48th st, and others. life has never been easy, and for the apathetic, this album gives us a way to express our feelings without doing too much.

chynna, rest easy. we gon miss you.
︎
︎
︎
CHAI: WINK
written by kainoa nagao

︎

At a time where life in the modern world often brings more stress than pleasure, Japanese punk band CHAI utilizes their third album WINK to excavate joy from the simpler things of life. Written and recorded after the coronavirus parylyzed the band's ability to tour, the album calls back to the early stages of the COVID-19 pandemic, where we were forced to find comfort and excitement from the more simple things in life (Remember when baking homemade bread was the rage?). Throughout the record, CHAI bathes in strange, giddy adoration of the most banal objects, from donuts to ping pong to chocolate chips. At a time when clubs are closed or simply unsafe to go to, WINK sees the all-female band exuberance in unconventional ways in the post-era..and encourages us to do the same. One highpoint of this pattern is "Karaage", a hilariously marvelous ode to the Japanese chicken dish packaged in the form of a sensual love song.

All of this is packaged in CHAI's reliably infectious sound and melodies; for WINK, the band has incorporated R&B and even hip-hop sensibilities to their trademark poppy dance-punk sound. "ACTION", one of the catchiest pop songs of 2021, shares tracklist space with a feature from Chicago Rapper Ric Wilson, who gives CHAI a spirit completely separate from their punk roots. At the end of thirty-four euphoric minutes, WINK leaves the listener with a heightened sense of curiosity and pleasure that has been sucked from our world the last two years.
︎
︎ ︎
Madlib: Sound Ancestors
written by ari_kech

︎

Madlib, at this point in his career, is already established as one of the greatest hip-hop producers of all time. From legendary collaborations with the likes of MF DOOM and J. Dilla, to solo works under a variety of different aliases in a variety of different genres, to some of the most important placements in hip-hop history; very few would contest his claim to a spot on a producer's Mt. Rushmore. Some-26 years after introducing himself to the world as Lootpack, The Beat Konducta teams up with legendary UK electronic producer Four Tet to once again remind us why he's the king of the wigflip. Throughout the entire project, Madlib shows us how good he is at flipping just about any song from just about any genre. Whether that be a heavier brand of 60's Rock on The Call, smooth Soul from the late 60s-early 70s on Two for 2 - For Dilla (which is also a fantastic echo of the late producer's style), or a tonally dissonant Jazz number for the track One for Quartabê. Impressively, he still manages to present new and interesting ideas to his listeners, like the synthesizer loop on Loose Goose which provides a sonic detour that seems to even outperform J. Dilla's The Factory off of Donuts in terms of strangeness. The two highlights for me, which appear on the back half of the album, are Hang Out (Phone Off) and Latino Negro. The former being based around an infectious bassline, while the latter seems to be a seamless coalition of competing latin-inspired, acoustic guitars being complimented by light drumming in the background. Throughout the entire album, Madlib exercises every musical muscle in his body, and the album stands as a testament to his years of experience in both digging for samples and flipping them to create unique pieces of music.
︎
︎
︎
454: 4 REAL

written by Lamzy


Every once in a while, we see a shooting star. One that sounds fully in control of their craft, surfacing the scene with wholly formed ideas instead of half-baked tracks that are often found on a debut. Ok, I'm not describing a literal shooting star, I'm describing 454. An Orlando native, It's hard not to think about Florida when listening to 4 REAL, from the sped up vocals and instrumentation to the sun-smoaked atmosphere it places you in. With an album (tape?) described as having a cosmic sound, It's no surprise that it was able to reach and resonate with such a broad audience. Listeners of this album feel spoken to, not at. 454's honesty and intelligence spills its way unto every self-produced track on here, giving us a gateway to a wunderkind who seems to has scratched the surface when it comes to potential.

︎︎︎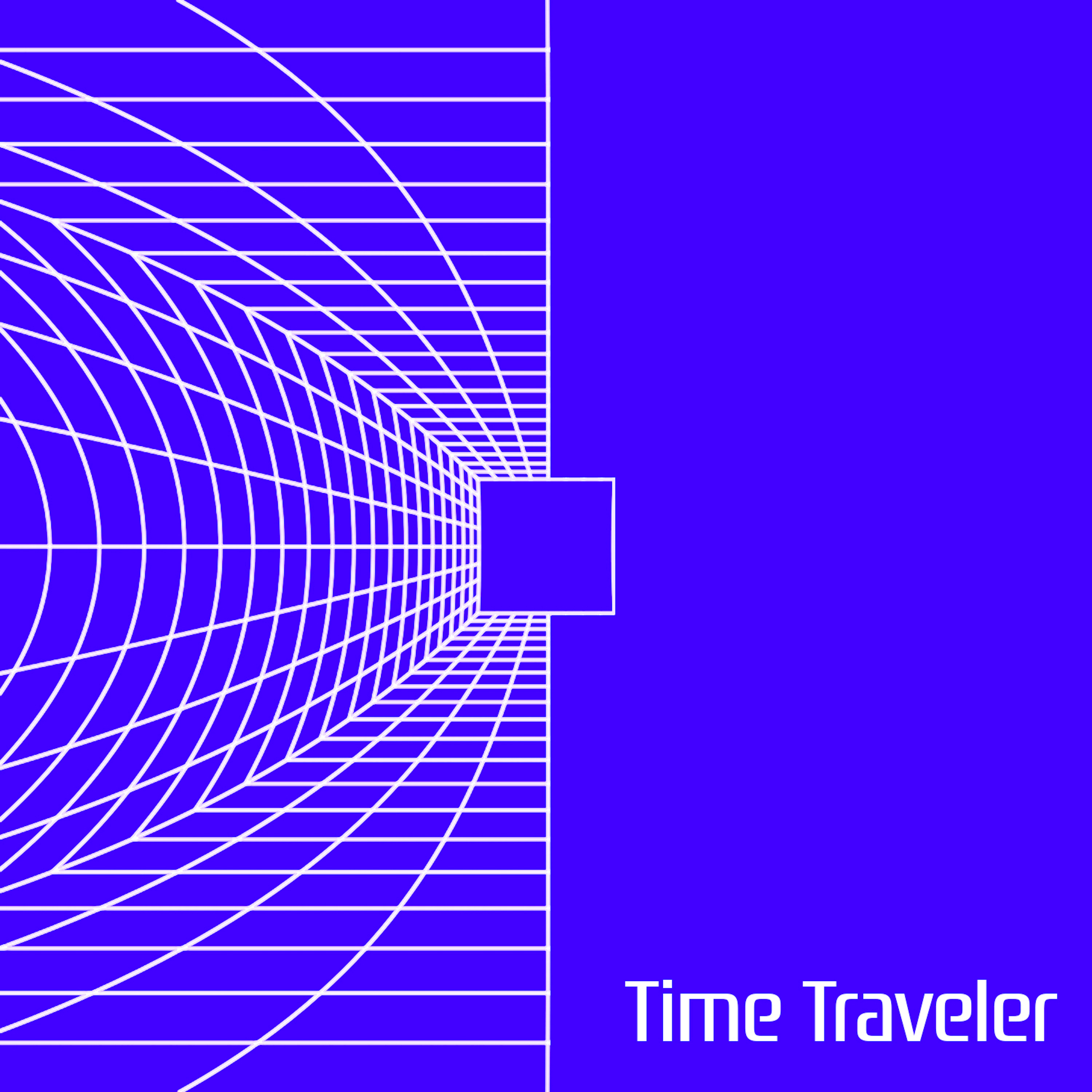 Dirty Bird: Time Traveler

written by Chris Chance
Music is a hard thing to do. Releasing music is even harder, and this is just one of this guy's multiple releases in 2021. Time Travler is my favorite all-around project from Dirty Bird this year for multiple reasons, but the main one is the emotional transparency demonstrated on these tracks. For someone who hasn't been putting out music for more than 5 years, I would think his tenure stretches out more than a decade. With amazing art direction also, Time Travler proves to be one of the most thoughtout cohesive projects i've heard this year. Personal favorites are Gum's Groove and Seen It Before..... I seeeeeeeen it beforeeeeeeeee 😩
︎
︎
︎
︎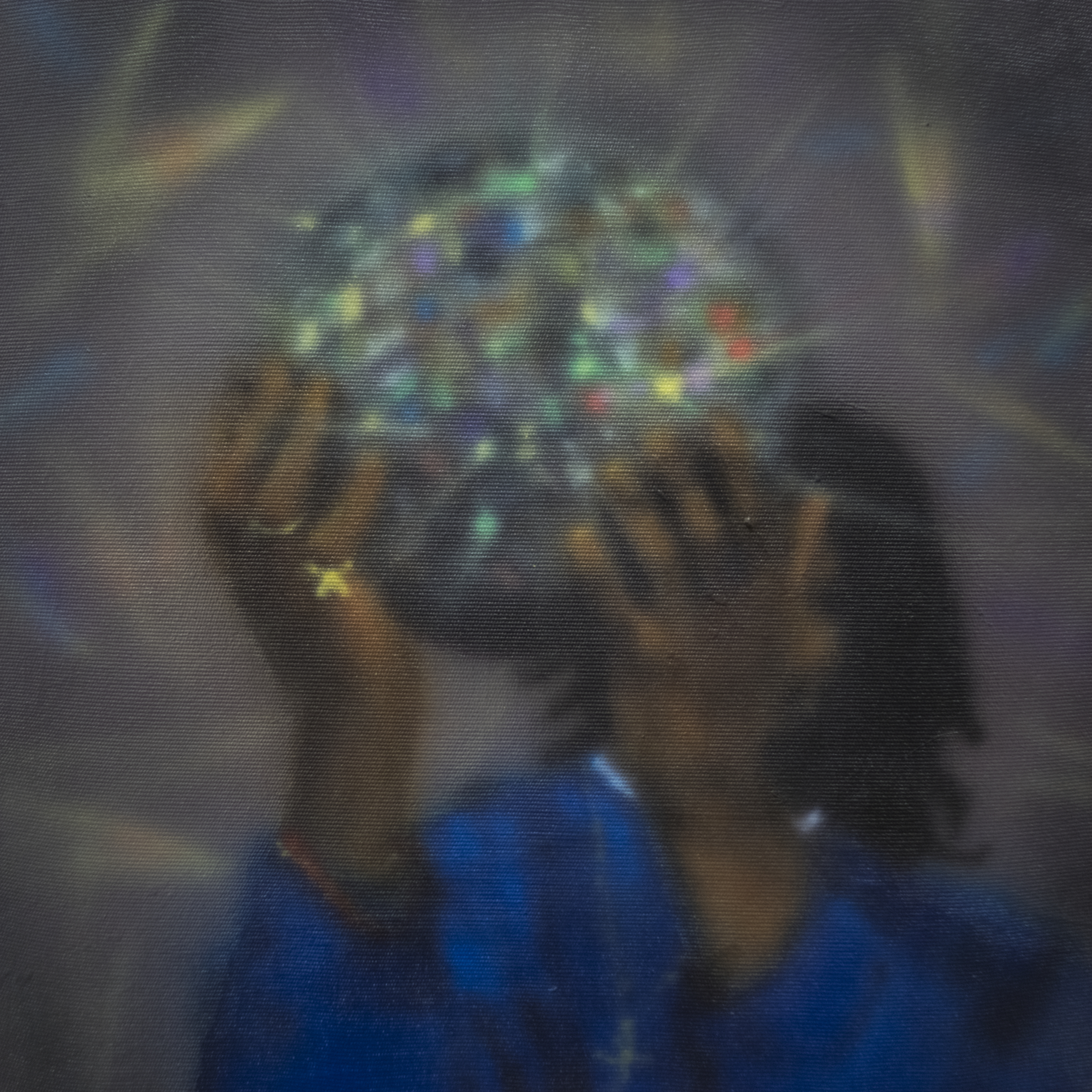 MIKE: Disco!
written by FINDJORDY

︎

Nigga was working night shifts all summer listening to nothing but "Disco!"
︎
︎
︎
︎
PinkPantheress: to hell with it
written by Jason Zhang

︎

Catapulted into fame off the backs of viral singles like "Break it off" and "Just for me," PinkPantheress has captivated listeners with her lovelorn pop fusions of UK garage, jungle, and drum-and-bass. From her heady samples to her made-for-TikTok song lengths, PinkPantheress might be the most promising example we've seen of the Gen Z bedroom popstar, a new archetype of superstar unconcerned with the modern Billboard Top 100 formula, choosing instead to pursue their own artistic goals with the earnest enthusiasm of the Tumblr-era internet that raised them. On her debut project, to hell with it, she brilliantly encapsulates the idle anxiety of the past year, the unshakeable sense of malaise that can quickly spiral, but mostly just lingers. The album has a quaint sadness to it, longing for a kinder and simpler time, back when people burned mixtapes and openly expressed emotions to each other. Her music is incredibly vulnerable, self-reflective, and human, qualities that are a breath of fresh air in an age where building a personal brand is more important than ever. Each song feels like getting a glimpse into a personal diary, with PinkPantheress quietly reading each entry in her saccharine, ephemeral voice, gently sweetening each aching memory just enough to be tolerable — the sugar to help the medicine go down. It's easy to see why she resonates with so many listeners.
︎
︎
︎
Mach-Hommy: Pray For Haiti
written by Mathis Art

︎

Pray For Haiti, any Mach-Hommy listener more often than not knows good and well the theme of Haitian pride is nothing new for Mach, though I believe he's always gone about these themes in a unique way. Never treating Haiti as something that needs White America's sympathy or pity but instead as a goldmine that the world just can't fathom yet. With lines like "[These lyrics are intentionally locked and left partial due to a DMCA takedown request]" on The 26th Letter, it's clear Mach views his culture as something you either respect or give props to. There is no third option. With top tier lyricism and eclectic yet beautifully chilling production this project is the equivalent of audible gold, from the cold yet homey "Kriminel" and the menacing and entrancing braggadocio of "Murder Czn", it can be inferred that wealth and crime is a great deal of this album's main focus, with artists like Jay-Z taking inspiration from this landscape of rap by making bars about dumb pseudo-intellectual black wealth shit like NFTs or whatever Mach seems to speak on these topics with more intensity and less filler

"We actually getting to it, process of elimination".
︎
︎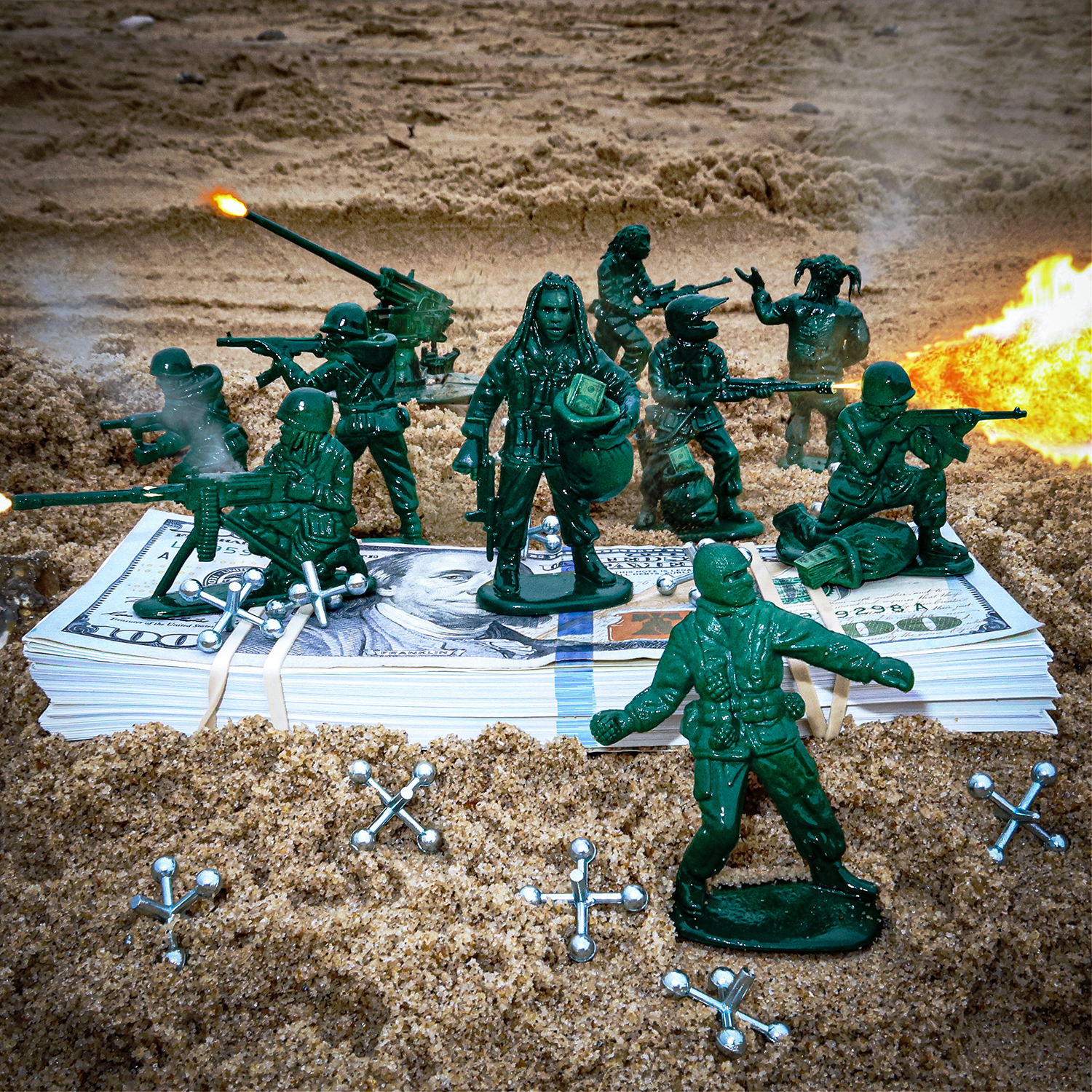 Chief Keef: 4NEM
written by andres gianni

︎

The Ice Cream Man!

"4NEM" might not be Keef's most ambitious or inventive compared to previous career-defining moments like 2017's "Thot Breaker" or the "Back From The Dead" series but I firmly believe that this is Keef's most polished and well-rounded record to date. It's been a decade since Keef started turning heads with his first "Bang!" mixtape and it's legitimately beautiful to watch his growth as an artist. This latest record effectively is the epitome of all of the detours and adventures throughout Keef's colorful career.

I won't lie, my opinion is probably a bit biased considering how big of a Keef fan I am. I willingly chose to listen to EVERY Chief Keef project this summer and have been relentlessly bumping Keef with friends since I started listening to music independently in my pre-teens. Moreover, trust me when I say that "4NEM" is a deeply rewarding project for die-hard fans. Whether this is purposeful or not, it seems like Keef is essentially paying homage to each iteration of Keef in his discography with these tracks.

"Tuxedo" was always going to be a fan favorite. The track is a throw-back to 2012's "Back From The Dead" Keef with him and Tadoe exchanging wild, animalistic deliveries over a triumphant horn melody and some Memphis Crunk-style ad-libs. Talking about Memphis, we also have "Like It's Yo Job" which is a remix of the iconic Three 6 Mafia song, "Slob on My Knob". Keef somehow manages to improve on the original with even more absurd one-liners. "Ice Cream Man" and the closer, "On What" seem targeted to those who appreciated the more melodic R&B approach that was found on "Thot Breaker". Being that "Thot Breaker" is an album I'm obsessed with to this day, these tracks are right up my alley. "Ice Cream Man" features Keef's most ridiculously sugary sweet and wholesome tune paired with some cartoonish references to Dora the Explorer, Lightning McQueen, and needing Vyzine for his red eyes. All of this is placed on top of this angelic atmosphere made up of synths and revere auto tuned vocals. Ever since "Hadouken" appeared on YouTube, it instantly gained a cult status amongst fans so including the track on "4NEM" was a no-brainer. Justifiably so since it is another off-the-chain, manic performance from Sosa. (That being said, this isn't a favorite of mine mainly cause of the transphobic bar).

With all that being said, "4NEM" isn't purely fan service. Not just because it presents some fresh sounds for Keef to approach but also because well...these tracks are just great by themself even if you have no previous knowledge of Keef's work. "See-Through" might've made its way on "Back From The Dead 2" based on the fact that it is hands-down the weirdest track here, however, this track stands alone in Keef's discography. Goddamn! Few soundscapes manage to be this chaotic whilst also being this infectious, it's mind-boggling. The piercing synth, mixed with the restless trap drums and Keef's high-pitched intonation that sounds like he's out of breath makes for a unique listening experience.

Let's get back to the idea that this is Keef's most "well-balanced" record. Well, Keef isn't diving headfirst into a singular sound on this album but rather masterfully blending a variety of different moods into a very fulfilling 45 minutes. We get the aforementioned bangers and a healthy amount of that eccentrically aggressive energy that put Keef on the map with tracks like "The Talk" and "Yessir". On top of that, we also get the softer moments I mentioned along with the introspective side that is the reason why Keef's hype never became a fad. This is best heard on the opener, "Bitch Where" with Keef's unhinged yelling clearly containing this moving sense of victory over these glorious pixelated synths. The track even ends with an appearance from Keef's granny talking about how proud she is of Keef. The track, "I Don't Think They Love Me" is a vulnerable moment with Keef's most restrained and sober deliveries where he delivers legitimately powerful lines like the opening line: "Ye put Chicago on, I put Chiraq on".

Overall, "4NEM" is the QUINTESSENTIAL Keef album. "4NEM" includes every aspect of Keef's persona and captures the magnetism of arguably one of the most influential hip-hop artists of the past decade. It's understandable to see this record as a victory lap or sorts as Keef is sort of reminding us of three things: how much he's pushed boundaries, how many sounds he's outlasted, and how he's shaped the hip-hop zeitgeist around him. Nevertheless, this is a HELLUVA VICTORY LAP! Keef still has gas in the tank and gifts fans his most satisfying record with a song for everybody.
︎
︎



Spellling: The Turning Wheel
written by Eric Wells

︎

This album is amazing. I can't really recall too many projects that sound like it. The intro 'Little Deer' sounds like if you were to watch Bambi on DMT. She has live instrumentation throughout the album with focus on the basson, which compliments the aural experience perfectly.

︎︎︎



Kanye West: Donda
written by stephen shadrach

︎

The greatest artist of all time goes through a musical resurgence with his 10th studio album, Donda, named after his deceased mother. Following the lukewarm response of his recent work such as Ye and Jesus Is King, Mr. West found himself pressed against his legacy to create the wildest and most unexpected album experience the world has ever seen.

As fans and haters alike were looped into the seemingly endless string of listening events, Kanye West was THE trending topic of summer 2021. It's not surprising. He proved EVERYONE wrong. He made this era a worldwide event. He showcased his best rap/vocal performances in years. He wore the best fits he's had in years. He made sure the audio and visual productions were cinematic and grandiose. He came and showed everyone who the true leader of the culture is. It was the best time to be a KANYE WEST fan. He put together everything we love about him and packaged it into his great return, while not even saying a word.

Donda features an ensemble cast of features, including Playboi Carti, Jay-Z, André 3000, Jay Electronica, The Weeknd, Baby Keem, Kid Cudi, Fivio Foreign...the list goes on. With features weaving in and out of the story, it's clear that Donda isn't just an album, it's a performance that unfolds like a stage play. As Kanye West goes through the hero's journey to find himself reborn, the audience will have to answer the question: Is Kanye West back? Spoiler alert: the GOAT never left.
︎
︎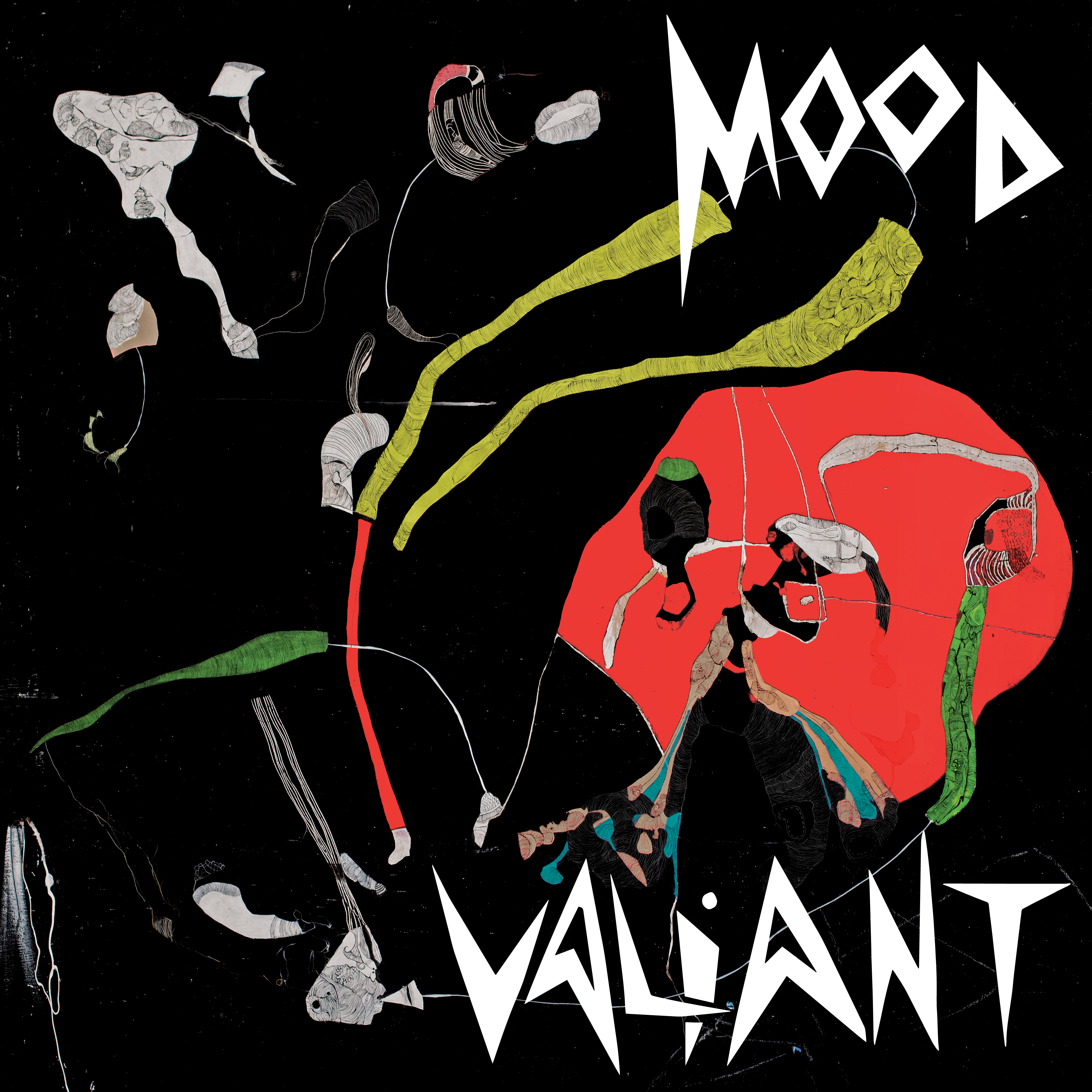 Hiatus Kaiyote: Mood Valiant
written by Chris Chance
Quarantine made and broke so many people, bands and brands alike. Musically though, Hiatus Kaiyote refined themselves even further, and establish themselves as true masters of their time. Created entirely in the quarantine, Australian band flexes their musical tenure with their most mature record to date. With songs pompous songs like "Get Sun", followed by the neo soul influenced track "And We Go Gentle", Hiatus Kaiyote shows that they are not done wowing us any time soon.
︎
︎︎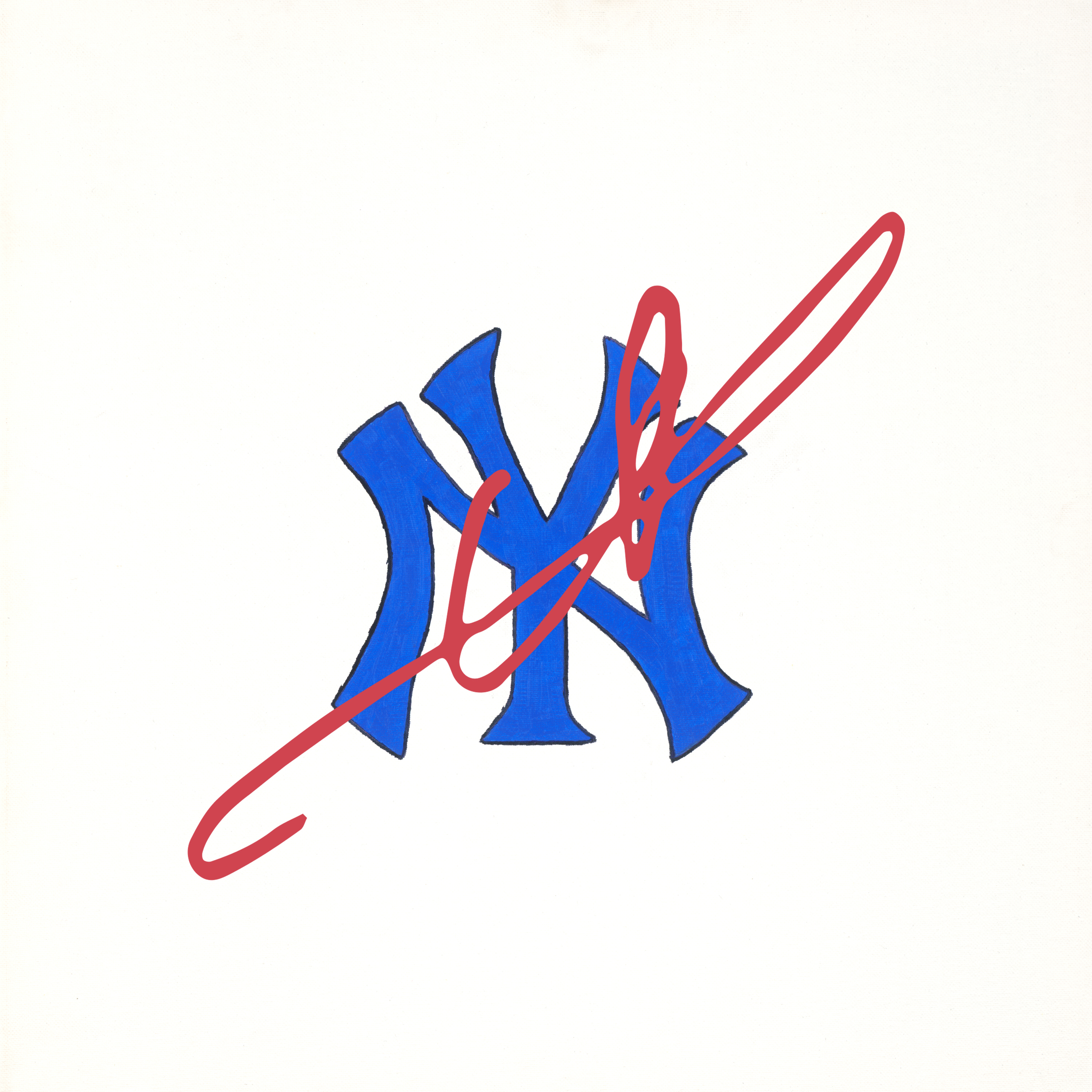 Rx Papi & Gud: Foreign Exchange
written by Chris Chance & Lamzy

RX Papi shocked our minds with Cartier Jigg 2 not that long ago, and since then has evolved as an artist in ways we would have never expected. With Jigg 2 being oddly avant-garde, his more recent efforts while still eccentric are not as eclectic as his last ones. Something that I always longed for was for Pap to rap on some weird-ass Drain Gang beats. No, for real. I always said Drain Gang specifically, I even made some blends of him rapping on Be Nice 2 Me. Pap gets arrested and we find ourselves dying for more music. Then out of the fucking skies of heaven, Gud and an incarcerated Rx Papi deliver us one of the best surprises this year, and maybe Paps' best project ev-

Lamzy here, ayeeeee see what we did there, we made the review a Foreign Exchange itsel-oh? not funny? Anyways, Rx Papi was my favorite musical discovery of 2020 and tracking his work into the following year has been getting me throught it. Capping the year off with his best body of work yet, thanks to the astounding instrumentation from Gud, Pap affirmed all the hype and praise in less than 20 minutes with 8 tracks, 12 Stout Street shook the world by being one of the most powerful hip-hop tracks of the 21st century and the craziest part is that i probably listen to N.L.M.B more.

In a perfect world Foreign Exchange will be a series with more installlments than Star Wars and i believe that these two could continue topping the miracle on display here.
︎
︎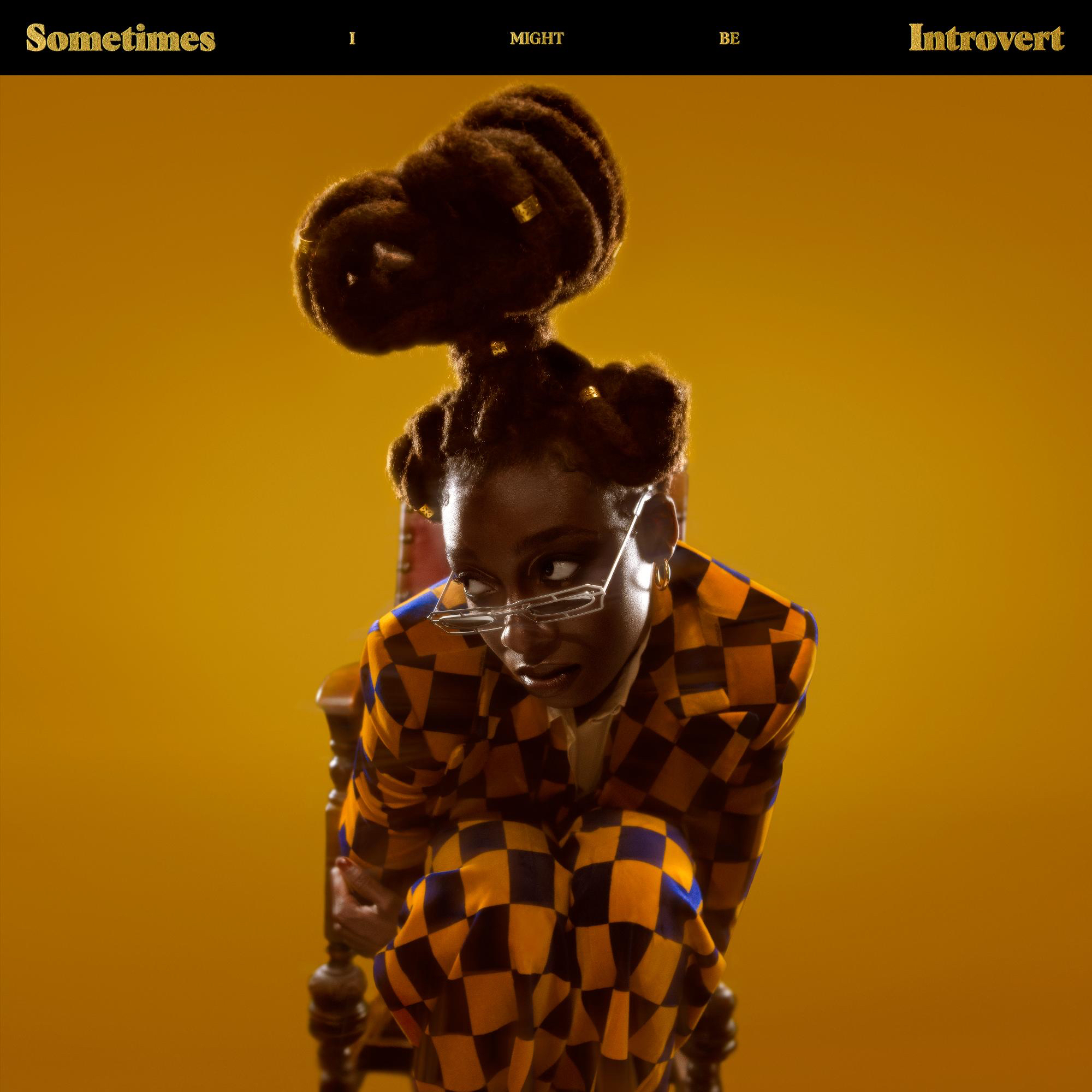 Little Simz: Sometimes I Might Be Introvert
written by Lamzy

What more could you want in an album.

I believe that it's respectable on part of the artist when it doesn't take a trained ear to hear the ambition present in the music. Nowadays it's easy to feel like the best things out have to be niche, heavy or somewhat indigestible for it to truly make an impact. A lot of artists entertain the idea of being under-appreciated in their time, getting work out there that might be understood by few but will grow in resonance as time goes by and while Simz is still has levels to ascend to in terms of her positioning in the commercial hip-hop scene, when she spoke this year, everyone listened. Everyone. From the white kids on the rap forums to the women being talked about on the second track. In the age of albums being full of half baked tunes that should have never left the confines of an iPhone snippet, it's easy to feed into the mediocrity that surrounds us and lower our standards but it takes an album like this to cleanse our palette and remind us of the sheer joy that comes with hearing someone with passion and a voice. A lot of rappers had fun splashing around and replenishing the scene wiith recognizable sounds in 2021 then Simz came and blew them out of the water.
︎
︎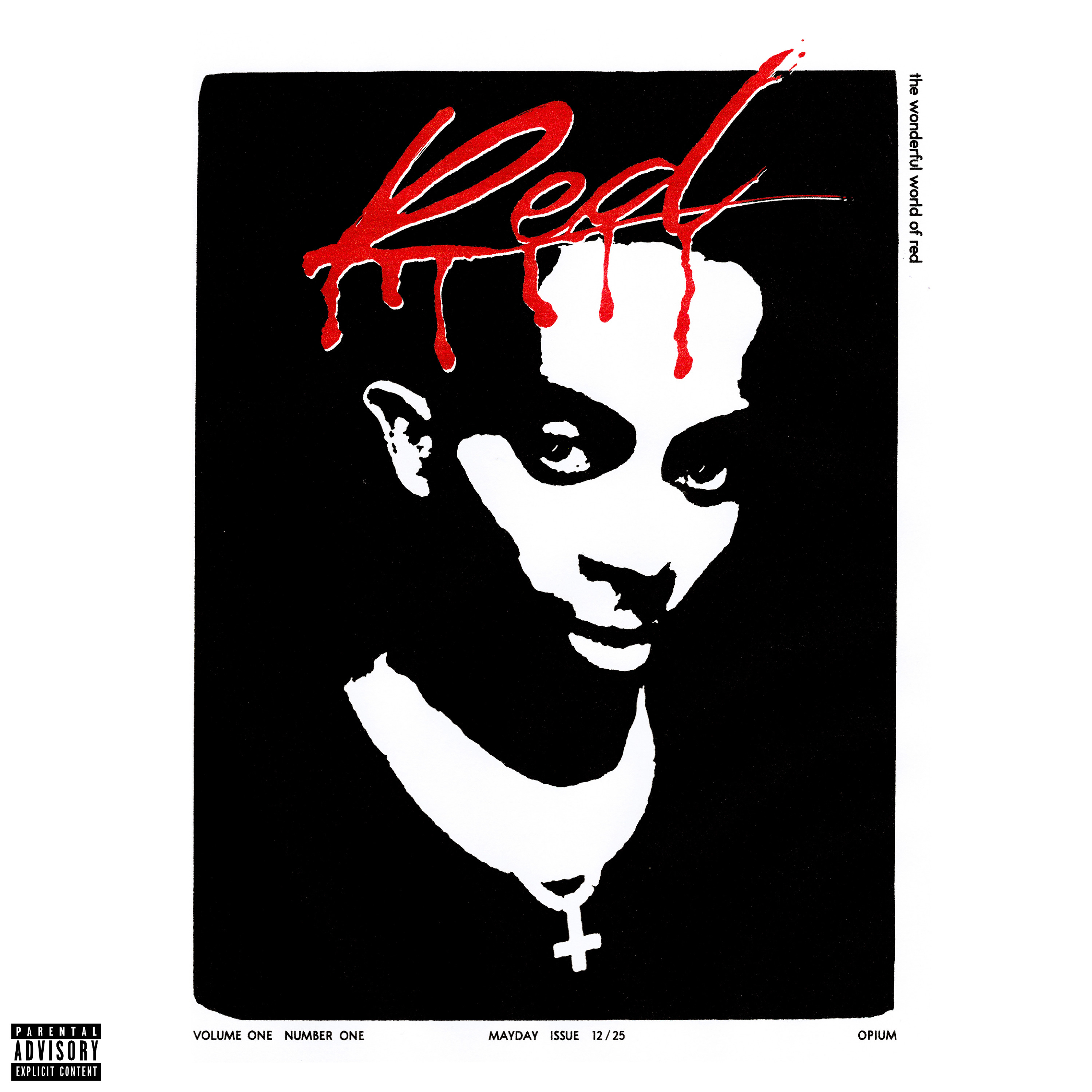 Playboi Carti: Whole Lotta Red
written by Chris Chance


This is simply the ultimate FUCK YOU to anyone who didn't believe. A year ago on December 25th, Jordan Carter returned to the world with the most impactful project since Blonde. People were divisive, some calling the masterpiece trash, some hailing it as an instant classic soon after its release. The only thing that matters is that all the fucking idiots that hated it were wrong and WLR is the most influential album released in years. An album made for outside, released in the quarantine to much hate, only for it to be worshiped finally when the music was performed on tour. Witnessing this live was actually top 2 concert moments for me and I have seen Drake, Kanye, Frank etc. Playboi Carti cemented himself as the best rap artist alive, while simultaneously running grown men's life (remember that 30-year old that took those Carti esque pics?) You know it's real when a new personality drops when you put the album out....

When it comes to making something perfect and thought-provoking, it sometimes doesn't get across well in the beginning. With songs like Metamorphosis, Stop Breathing, Teen X, I literally could name this entire album. It's actually perfect there is not ONE skip on this mf. No for real I used to be like "man the second half of this album's run", then I would say "the last 75%", then I had to accept the entire album is perfect. Personality (or lack thereof), sex appeal, style, and artistic integrity are what make WLR the best album of 2020 & 2021. Carti started this era basically a bi vampire and ended as the standard for all weird niggas. Even Youngboy biting the swag. The style and lane he created with this project is undefeated and probably will not be topped for a very very long time. I would try to get into my corporate bag grammatically for this album but that's the point of red. Nothing on this album sonically is pitch perfect, theres human error that leads to magic. The pause on Place was not meant to be there, yet it is a moment that truly immerges us into the album. This is the weirdest production from a mainstream rap album I have heard in ages, with me deciding that Art Dealer is the most underrated producer alive, and the 2020's is going to be ran by Playboi Carti. Matthew was right, his twin DID drop a classic. 10/10
︎
︎



See you next year.