The only end of year list that matters (still)

Why do we stop talking about albums as soon as the year is over? Why do we allow albums that took people years to make to only have relevancy for such a short time? And why the fuck do most "best albums of the year" lists drop BEFORE THE YEAR IS OVER. This is bullshit in our opinion, and an oppurtunity to really redefine how we look at these projects. This is the Madeintheurl best albums of 2022 list. Yes it's March 2023, and we find it the perfect time to finally start refelecting on all of the amazing music that dropped last year. This list is created solely by the people, not a board. We invited our community members to write about any album they were passionate about, there's no ranking, and if an album isnt on this list - someone wasn't passionate enough to write about it. We seperated our album of the year award into Mainstream & Underground to make things make more sense. With all that being said, welcome to madeinthurl's best albums of 2022 list.
070 Shake:
You Can't Kill Me
written by Annabelle Kline

︎
An intense, emotional, cathartic masterpiece, 070 Shake shines on "You Can't Kill Me". This album is the product of an artist trusting their gut, and making music purely for the sake of expression, paying no mind to how the world around them may react. Opening up with a loving and hopeful-sounding intro "Web", moving though synth-heavy tracks like "Invited", "History", and "Medicine" (shoutout Mike Dean the synth god), Dani Moon explores feelings of new love, ("don't wanna f*ck it up, let's get it right"), longing, loss, and letting go.

"Skin and Bones", the standout single from the project, is a beautiful ode to a lover that makes Dani feel seen and truly valued. "You treat me like I'm more than a pair of skin and bones, and that really made a difference in my story". This is a breathtaking soundtrack of ride-or-die love. Tracks like "Blue Velvet" and "Purple Walls" seem to take notice of the way a great love can bring out the beauty in mundane details, from the texture of velvet to the paint color of your lover's bedroom.

When you cry on the train to an album, you know it's real. That's this album for me. Best project of my 2022, hands down.


︎
︎
Smino: Luv 4 Rent
written by Annabelle Kline

︎
Smino gave us one of the most colorful, fun, gorgeous albums of the year with "Luv 4 Rent". We see Smino bring his playful, creative lyricism to the table, but he also gets more personal on this album. He brings us into his home of St. Louis and tells stories of his family and loves ones. There are magnificent high-energy moments like "Pro Freak" with an INSANE verse from Doechii (She said "Waist on Mrs. Incredible"!!!!!!), and extremely danceable track "Settle Down" with Ravyn Lenae and Cory Henry. And there are some dreamy, slow moments like "Louphoria" with Cruza and "Curtains" My favorite track is definitely "Ole Ass Kendrick" with its addicting bounce and one of the smoothest flows to ever bless my headphones.

What I love most about this project is how whole and cohesive it feels. So many beautiful transitions, especially in the 5-song run between "Pro Freak" and "Matinee". With each listen through the album, I fall in love with new moments in every song. Also, we must applaud Monte Booker for his killer production and the way he can build a world with sound. Luv 4 Rent was an album worth waiting for, and Smino has done a great job building on the unique genre he has created.


︎
︎


Steve Lacy:
Gemini Rights
written by Annabelle Kline


I don't care what the people say, this album was way more than a Tik Tok sensation. Steve Lacy, who has been creating groundbreaking sounds from behind the scenes long before his involvement with The Internet or his successful solo career, deserves every bit of hype he's gotten for this album. Steve Lacy has been incredibly consistent, and while I knew this album was going to be great, Gemini Rights blew my expectations out of the water. Every song is an absolute gem.

Gemini Rights is catchy and sassy, full of memorable moments. With strong involvement from Fousheé, there is a dreamy and airy feel throughout. It feels like those "new crush" butterflies in your tummy, floating you high up into a sun-filled sky. It feels like summer love, This feels particularly strong in songs like "Sunshine" feat. Fousheé and "Give You The World". For me, this was my summertime biking album; there's truly nothing like dodging pedestrians on a Citibike and feeling the wind in your hair as you have "Helmet" blasting in your headphones.


︎
︎


Kendrick Lamar:
Mr. Morale & The Big Steppers

written by Camille Godfrey

Kendrick Lamar returned from his five-year hiatus with a lot to say. Kendrick is more personal than ever, starting with the album cover, which features his wife and two kids. "Mr. Morale and the Big Steppers" sounds like a therapy session, and the listeners are provided with a "fly on the wall" perspective. My favorite song is "Father Time," which features Sampha on the hook. Kendrick gives us details about his relationship with his father and the effects it had on him as a man. Kendrick describes the toxic masculinity his father instilled in him, even during something like a one-on-one basketball game. Some Black men are raised never to be OK with losing, especially when they could have done better. They should never show weakness, even when it hurts. This was an important song, not just for Kendrick to express himself and address his daddy issues, but also for Black people (specifically men) to think about some of the negative things we have normalized for our community that are actually toxic. As I said before, the album sounds like a therapy session to me, which also goes against the trope of Black people not going to therapy and the belief that it's not effective. We go through so much as Black men and women, starting at home and then once we go out into the world. We need somewhere to express ourselves. We need to let our thoughts out instead of "bottling" them up and letting them drown us.

︎︎



Earl Sweatshirt: Sick!
written by Christopher Jaeckel


The internet makes things weird. It twists peoples' perceptions and form new narratives in ways that wouldn't be possible before its existence. Everything can be amplified to an abnormal degree, and musical artists are arguably th biggest victims of this phenomenon. Ever since he was sixteen, Earl Sweatshirt has felt these strange effects, with hardcore fans creating a lore around hi reclusive character for a decade. The obvious reality is that nobody can live up to the lore, and Sick! is proof that Earl doesn't need to indulge in his own eccentric mythology to make great music.

He's a normal person, and he always has been. In late 2018, Earl shook the world with Some Rap Songs, and it's seemingl low-effort promotion was a decoy for his most concentrated songs ever. Even during its rollout, he opted to instead market it under his real name, Theb Kgositsile. Although on Sick! he certainly hasn't strayed from his faith in brevity he isn't a prisoner of his past, either. This was immediately clear when his voice clearly cut through the mix on 2010, the lead single, and there was eve programmed drums over the twinkling synth loop–a clear aesthetic departure from before. He clears the air right away, with a newly heavy and commandingtone, and it's truly a moment of reassurance to be able to see him return even stronger from such a dark and vulnerable period prior.

Being overly analyzed and consumed by the internet also pigeonhole artists–Earl was generally perceived as the depressed, solitary wordsmith, writing with a lantern next to his manuscript. Although he hasn't lost his knack for introspective lyrics, he's now in a well-lit house surrounded by all his friends. On Tabula Rasa, those friends are Billy Woods and ELUCID, and they're all right in their comfort zone over the fragmented vocal-chop beat, swinging with ease and cracking homers with every other bar: "Asymptomatic, but I get sick of
the delays–faster, faster!"

Not only does Earl sound more comfortable than ever, but some of hi fastest and most party-friendly tracks turn up here as well. On Titanic, him and his close friend Na-Kel Smith professionally recreate the energy of a high schoo car freestyle, not omitting any raw excitement or hyped-up friends' ad-libs that a real one would have. Lobby (Int) is his first song with an 808 in years, and it onlntakes him about sixty seconds to establish his dominance and remind people of his breadth. Earl doesn't need to overdo it; he knows what he's capable of, an he's generous enough to let others witness just as much as he's willing to share.

The majority of Earl's life has been lived under the microscope of th internet, and it has undoubtedly made a major impression on his life, welcomed or not. Now, even under that scrutiny, as well as the consequences of the album' namesake, COVID-19, his resilience takes the upper hand. As declared in his level-headed adieu on Fire In The Hole: "For the umpteenth time, it's only
forward." Pain has always been a central issue for Earl, and Sick! is the sound of healthy coping.

︎
︎
JID: The Forever Story
written by Annabelle Kline

︎
We know J.I.D. can rap; he has made that incredibly clear. But with "The Forever Story", he takes his artistic abilities to a completely new level. The project displays impressive versatility and openness. Highlights include "Kody Blu 31", a soulful track with a chorus you can't help but sing along to with your whole soul: "Swang on, swang onnnn, swang on swang onnnn!" ; it's beautiful to hear J.I.D. sing with so much passion and determination.

And when he raps on this album, he RAPS, and brings the power. From "Dance Now" (shoutout Aviad on the sample", to "Just In Time" feat. Lil Wayne and Kenny Mason (with my favorite bar of the year: "I'm at the line of scrimmage, know the scrimmage line / with a large spliff, it's decriminalized"), J.I.D. raps like his life depends on it, and makes it impossible to not get hype.

Another thing that really takes this album to the next level is the amount of legendary collaborators J.I.D. brought in. From features like Lil Wayne, Yasiin Bey, Lil Durk, Ravyn Lenae, Ari Lennox, Kenny Mason, Baby Tate, and more, "The Forever Story" showcases artists with super distinct vocals, each on tracks that feel perfectly made for them. You can't tell me "Lauder Too" wasn't the PERFECT beat for a Ravyn Lenae feature. Speaking of beats… we can't forget to give flowers to all the incredible artists involved in the production. Christo of course, but also James Blake, monte booker, Aviad, BADBADNOTGOOD, Hollywood Cole, Benji., KAYTRANADA, JD Beck, and more. JID ASSEMBLED THE AVENGERS ON THIS ONE!


︎
︎
Redveil: learn 2 swim

written by Annabelle Kline

︎

On his 18th birthday (which also happened to be 4/20, hehe), redveil released his third album, "learn 2 swim". It's a self-produced masterpiece with a strong and cohesive theme, full of beautiful moments of wisdom and production that absolutely brought me to tears on multiple occasions.

I really loved hearing redveil utilize his voice in so many different ways on this album. The harmonies on "morphine (da ways)" add an extra layer of emotion that makes the song hit ten times harder. He sings "im gon' let my hair grow up to the sky, she say I'm a star n**** she ain't ever lie" on the song "sky", a song that feels so fun and carefree. On the outro track "working on it", he sings "I don't wanna run no more, I don't wanna run no more" with a clear sense of conviction.

My favorite track was definitely "new info", the song where Roc Marciano fans of the world heard the chords come in and immediately lost their minds. (they're the same chords from his song "Molly Ringwald"). redveil raps "this small circle ait for sh*ts and giggles, it's protection. my energy my biggest weapon" and says "growth ain't one direction it's a tour, or enough to know I need affection, that's for sure". The soulfulness, intention, and passion that runs throughout this album is impressive as hell and will leave an impact on anyone who listens. Shoutout to redveil for blessing us with this one.

︎
︎

Ravyn Lenae - Hypnos

written by Asphrodite

︎

With soothing melodies and silky vocals, Hypnos lives up to its title. I am 100% convinced sirens are real and Ravyn Lenae is one of them.

As a member of Zero Fatigue, Ravyn is often heard in the background of songs by artists like Smino, Monte Booker, JID, and noname. Hypnos is Ravyn's debut album following her 2018 EP, Crush, where she proves herself as one of the smoothest vocalists in R&B/neo-soul today. Ravyn is cool and moody, she expresses herself in a way that transcends the genres we recognize right now. She possesses the sultry music and lyricism that I honestly think music has been lacking lately. She reminds me of Destiny Child's melodies with the sex appeal of Ari Lennox or D'Angelo and the soprano of Kali Uchis. Her music is honestly sexy and lowkey sad? It has a melancholy element to it and that's what I think makes it hypnotizing. Hypnos reads like a lullaby or slow saxophone solo.

Each of Hypnos' 16 songs are reasons why you should be tuned in to Ravyn Lenae. She gives variety with house music, contemporary R&B and neo-soul elements across the album. The album has features and production by Kaytranada, Steve Lacy, Phoelix, Smino, and Monte Booker, all artists she has worked closely with over the years. As someone who enjoys lyrics as much as production, nothing is more satisfying than reading along Ravyn's album and hearing her poetically cover themes like romance, self-love, spirituality, situationships, and heartbreak. This album has the soundtrack to all the phases of a love story.

She says lyrics like "I fucking hate you, Don't ever speak my name" and we swoon because Ravyn is captivating and alluring. Honestly, turn the light off, put the album on, close your eyes, lay down, even light some incense and let Hypnos lift you. Hypnos feels like a long daydream and I'm here for it.
Ravyn is a subtle star in the alternative R&B, neo-soul scene and we're so lucky to have her.


︎︎




beabadoobee - Beatopia

written by Nelly

︎
The artist beabadoobee released an album this year called 'beatopia' that brings you into a whimsical trip into her own little world that she had originally created as a kid. It brings you down to the ground, feeling every root and plant, just to pull you back up onto a big fluffy cloud into the sky. Every song on there is so significant with an incredible blissful sound feeling as if you are personally invited into her own world. It's joyful with hints of sadness and nostalgia that takes you to a different place that is so very captivating and intriguing. Perfectly melodious, warm, beautiful, and gentle. Let it hold you tight and enjoy your stay in 'beatopia.'

︎
︎


Vince Staples - Ramona Park Broke My Heart

written by Asphrodite

︎
RPBMH is an ode to Vince Staples' lost childhood and that concept alone deserves flowers. Vince's Long Beach origins echo throughout the album as he tells a story about the tribulations of home while uncovering it's truth. Vince realized Ramona Park stole something from him: happiness, youth, hope.

Nobody wants to see their friends die or lose their hopes and spirits because the place you call home is actually destroying you. Vince repeats the trauma of losing people to gun violence throughout the album and shares the perspective of someone once victim, i now removed. Crabs in a bucket, gun violence, poverty, the hood got all the bad shit and Vince is addressing it.

Vince wrote this album beautifully from the intro to the interludes to the outro. I'm in awe specifically by my favorite track on the album, "When Sparks Fly," a love song from the POV of a gun while interpolating Lyves's "No Love". What a concept honestly. This love song isn't to be confused with street life romanticism. The actual most romantic lyrics of the album are on "East Point Prayer", when Vince raps about leaving home to stay in Atlanta which is ironically when Vince's raps sound the solemnest. RPBHM has a mix of upbeat songs like "Magic" with real & melancholy music like "The Blues" showing his range on what you would think is a straightforward, hard-hitting theme.

Vince Staples set the bar high with his previous albums. RBPMH feels like a continuation of his 2021 self-titled LP where he begins unfolding his childhood trauma and being introspective about his feelings. I respect and admire this concept album because vulnerability is beautiful. Vince has shown us before that he isn't afraid of his deepest feelings, however, this delivery was undeniably successful and vulnerability should always be celebrated.

︎
︎
Roc Marciano & The Alchemist:
The Elephant Man's Bones

written by Alyssa Kyle

︎
The Alchemist and Roc Marciano finally blessed us with their long-anticipated collaborative album, The Elephant Man's Bones. Expectations were high for the legendary rapper-producer duo, and the cohesiveness of this record is a testament to their wisdom and skill. The track order feels intentional and functions as a guide through the world Alc and Marci built for us.

"Criminal jazz," a label delineated by Marciano's manager, encapsulates the essence of The Elephant Man's Bones to a tee. The Alchemist created an immersive sonic realm that complements Marci's casual delivery and gives them the space to flourish individually without being overshadowed. The illustrative lyricism on this record provides constant entertainment and an abundance of hilarious one-liners.

Marci's voice cuts through the mix effortlessly on "Zig Zag Zig," my favorite track, and the piano sample is unmatched. Another must-listen is the beautifully ominous "Momma Love," a bonus song on the Pimpire Edition of the album.

︎
︎
Unkle: Ronin II
written by Tom Fredrickson

Back in '98, DJ Shadow and James Lavelle changed the face of UK music with "Psyence Fiction", a fusion of trip-hop, alt-rock and electronica with features from the likes of Mike D, Richard Ashcroft and Thom Yorke. Growing up, my dad would play this album (and various other classics from his teenage years) around the house constantly, imprinting the music in my brain permanently. Though in a different way to him, it became the music of my childhood, and we always dreamed of seeing UNKLE live together - a wish that was fulfilled in 2017 when James held a show at Koko for his comeback album, "The Road, pt. 1". Since then, James (and his many collaborators) have released "The Road: Part 2 (Lost Highway)", as well as two mixtapes - the most recent of which being Rōnin II. Built upon remixes of various tracks from part 2 - as well as a handful of originals - the tape is a beautiful interlude between acts in the story of "The Road". The Michael Kiwanuka led "On My Knees (Rōnin / Revisited)" is a standout, a perfect encapsulation of the way UNKLE combines the intimate with the operatic, while the spacier "Farewell (Rōnin / Revisited)" feels like the most beautiful, sombre trip you could imagine. The music of UNKLE has always meant a lot to me and my dad, so seeing the group's development in recent years (spanning, albums, mixtapes, DJ sets and audio-visual installation experiences) has been amazing. To me, this mixtape feels like James honouring his storied past (he was, after all, the man who helped bring NIGO to the west) while looking unflinchingly to the future. Mr Lavelle, if you're reading this, thank you, and me and my dad can't wait for whatever the future may hold.


︎
︎
Brockhampton: The Family
written by Adam Kelleher

︎

Death of the Blue-faced Boy Band (a sit down with my seventeen-year-old self).


Disclaimer: this review discounts and negates "TM" as Brockhampton's final studio album.



"I'm always into the toxic relationships; Brockhampton."
- Brockhampton - Any Way You Want Me

The year is 2017, Saturation III just dropped and you are at what would be the height of your obsession with the band (now formerly) known as BROCKHAMPTON. You made sure to wake up particularly early to listen to the album before going to school. Little do you know of what is to become of the band, whether it's signing a record deal, members being removed from the band over sexual misconduct allegations, a #1 album, or releasing a certified platinum record, the group no longer live together in the same house; they all have money, and notoriety. Five years after you discovered their video for CANNON in 2017, BROCKHAMPTON has broken-up, and they have released their final album; The Family.

The album acts as a bittersweet send off to debatably the most important creative group of artists you will probably ever discover. This may serve as a tough-pill to swallow, but after years of creative highs and a few muddy releases this album ties up a lot of the loose ends and dispels a lot of rumours which had been surrounding the group with Kevin Abstract, the founder of the group being the singular and only voice on the album.

"Don't ask me if the crew is still talking. Do we see each other? Hardly." - Gold Teeth

Kevin is supported by the sample-heavy and alternative/indie production of Ciarán "Bearface" McDonald, another member of the band. At first thought, a "Kevin solo album" is a rather unconventional approach to ending the discography of a group filled with so many singular voices; but with further reflection it says a lot about how truly warped the idea of BROCKHAMPTON has in actual fact become. The man who created the group has now been left all alone to close it out, in a blaze of glory, sounding the most creatively inspired and driven he has in years with a flow-of-consciousness confession-tape style, airing out all of the group's dirty laundry, track after track. There is no vapid attempt to recreate or appease anything that is to be expected from a musical group's final album - this is essentially what made BROCKHAMPTON so exciting in the first place; their want to defy convention.

Keep in mind, this Kevin is very different to the Kevin you know. No longer on Instagram live, no longer has dreads, and no longer sober. It is clear that fame, touring, and success has bogged down Kevin and the group and has gotten to their heads in a major way. Ego, and the guilt associated with it, is an idea that is constantly battled with over the seventeen short tracks. Due to the nature of the short runtime it acts less as a fully realised album but more of a burst of splatterings of truth and punches to the gut with a myriad of different musical stylings. Whether it's rapping over seriously clean beats or daintily singing over soft washed out garage-y guitars it is always in service to the meaning of the song.

The album is a bold-faced look at the idea of BROCKHAMPTON and what essentially went wrong over their career, filled with regret and inner-conflict; Kevin shys away from making himself look pretty. I think this is best seen in the ultimate track ''Brockhampton'' which serves as a full-stop to the story of the group as a whole and I think best expresses everything I find so great and special about 'The Family'. Kevin spends the track reminiscing on the earlier, simpler days of BROCKHAMPTON and addressing the knock-on effect of signing a major label record deal, the pressures of fame, the battle of egos, and pandering to an audience by compromising their artistic integrity. Finishing the song, and in turn, the album, by naming different members of the group by name and complimenting their strengths one-by-one in a selfless gesture of reconciliation.

"The show's over get out your seats." - Brockhampton

This album is a cautionary tale of fame and success and proves the fact that ulterior motives can trample all over great art. The only way to truly create is by always working through the lens of what is true and honest to oneself. Dispel any idea of ego, or need for a return. The product is not so important, what is, is the intent and the process of making the art itself. Some may rush to write this album off as a collection of loosies to fill a quota to get out of a record deal but through Kevin's inherent need to make this album the way he did we get a sense that he was finally able to find a sense of freedom around creating and growing beyond what he had so deeply artistically dug himself into. Freely creating without the pressure of any return or weight of regret. This album has perfectly created a blank slate for himself and the other members of the group.

"Had to wash that blue paint off, so I can be free." - Take It Back

I know that was a good bit to digest but there is going to be a lot of great work from this band that you are yet to experience. You will see the group live twice and as a fan you will learn what it is like to grow up with and observe a group of artists on their own trajectory, some of it you will love, some of it you may not. They have influenced you in ways you still don't fully understand. If there is anything you can be thankful for is that this group played such a huge part in starting your endeavours into the creative world and realising the future that you've always wanted. For that aspect alone, You are eternally grateful to Kevin Abstract and the former members of BROCKHAMPTON.


︎︎



SZA - SOS

written by Asphrodite

︎
Arguably TDE's most anticipated album, Sza finally drops SOS after a six-year hiatus (minus the part where we spent the entire 6 years listening to random Sza leaks and Soundcloud drops that went viral on Tiktok). With 23 tracks, SOS gives you no choice but to listen and find something you like.

Sza opens the album on the Jay Versace-produced track that shares its title with the album, "SOS", passionately rapping about her reintroduction into the scene and knowing exactly who she is. We can tell by the fact that she's actually spittin bars like "Talkin' I'm off the bench like Brady, I'm pressin' n*gas like KD, it's up, Yeah, n*gga, it's up to me". Despite her hiatus, Sza has been able to maintain her reputation as one of the most respectable R&B girls of our generation and she uses "SOS" to remind everyone that although this album is a cry for help, noted by the themes and lyrics she expresses (hence, SOS), she is still that girl and she's reclaiming her top spot with this album. Not to mention, the album cover pays homage to an iconic photo of Princess Diana, who was loved by the public and Sza claims to relate to in being misunderstood by everyone. In "SOS", Sza interpolates lyrics from Beyoncé's ballad "Listen", about obtaining independence from a controlling entity. Sza also admits to having a BBL? Honestly, there's mad layers to this entire album.

Moving on, Sza is iconic for the way she addresses love in her music. SOS expresses every single theme possible in love. This includes: jealousy, resentment, anger, selfishness, promiscuity, self-depreciation, ignorance, sadness, gratitude, relentlessness, longing, hate, abandonment, independence, confidence, etc. Despite controversy surrounding songs about self-depreciation like "Special" and romantic violence like "Kill Bill", SOS deserves respect for how raw it is. Love can be dreamy like "Open Arms" but it also has ugly sides to it and Sza has never been afraid to put them out there.

Sza's lyrical vulnerability is admirable, but the production is special. She has two Jay Versace-produced rap songs, production by Carter Lang, Benny Blanco, Babyface, Rodney Jerkins, and her long time collaborator, ThankGod4Cody. She samples Masego, Björk, and Ol' Dirty Bastard. She interpolates Beyoncé, Aaliyah, Destiny's Child and even her own song "Hit Different" on "Love Language". I love that Sza drew from different parts of herself and other iconic musicians. I don't know if this album is what everyone expected, but you have to respect how relatable she can be when it comes to the woes of love. Maybe she lacks the emotional maturity in this album that everyone wanted but I'm personally glad she doesn't try to force it. She is unapologetically herself and for that, SOS is the truth.

︎
︎
Carly Rae Jepson: The Loneliest Time
written by Timothy Atkins

If you ask the general public about Carly Rae Jepsen, they might be hard-pressed to name a second song aside "Call Me Maybe" and might even question if she is still making music, but I fucking love Carly Rae Jepsen and I think here 2022 album, The Loneliest Time, is a fantastic album.

The Loneliest Time is a pop album that I find myself getting lost in. The sequencing is immaculate, and I love listening to it in order. Album sequencing is a lost art in the age of streaming, but between Emotion (2015) and Dedicated (2019), you can see that Jepsen puts time and effort into it. Something else that you can clearly see that she put effort into to, something that I wildly appreciate, is that she worked with an interesting array of producers over the course of this album. No slander to Jack Antanoff, but it's refreshing to see an artist in her weight class not run to him, even though it would certainly mean more streams and sales. Lorde, Taylor Swift, The Chicks, St. Vincent, Clario, Florence and the Machine and The 1975 have all worked with Antanoff on full albums the recent past (a straight up 00's-Timbaland-eqsue run), but even as a past Carly collaborator he is nowhere to be found here. Instead, Ms. Jepsen hems an array of producers, most of which don't even clickable Wikipedia articles to their names. Rostam (Vampire Weekend, Haim, Discovery) handled production on lead single, "Western Wind" and on "Go Find Yourself or Whatever" and brings with him his smooth, thoughtful air of Tranquillo with him. The duo of John Hill and Jordan Palmer return from several Dedicated tracks to lay down tracks "Sideways" and "Bad Thing Twice" bringing with them the synths and bass that Carly can float the fuck over in romantic fashion. The producer I was most happy, and shocked, to see on the album was Bullion (Westerman, Nilüfer Yanya). He made the song "Blue Pedro", which is as infectious of a dance track last decade, this side of Inspector Norse, and him and Carly managed to make two of the best tracks on the album "Bends" and my personal favourite track "Far Away".

Carly Rae only makes songs about 3 things: falling in love, being in love and falling out of love. This is not slight. I absolutely love that from a pop musician. You get caught up in the emotion of her songs, because she also gets caught up in her own emotions within her songs. Comparably, Beach House and Pusha T (who also both had great 2022 projects) are artists that don't change the formula of their music on each album, they just try to perfect it, get better at it, sharpen it. They do and it works. Also like these other two acts, Carly also has a fantastic way of opening and closing an album, a trend she continues here. "Surrender My Heart" is an absolutely cinematic opener, in the vein of "Run Away With Me", "First Time" and "Julien", which set the mood for the ride at hand. On the album closer (the album proper, as Ms. Jepsen was kind enough to add 3 heaters as bonus tracks), Rufus Wainwright shows up to add vocals on the disco-ballad, album-titled song "The Loneliest Time" which issues melancholy in the effervescent way possible. By the time the album concludes, it isn't hard to believe that Carly Rae Jepsen has just another jewel in her crown as a pop deity.


︎
︎
Lancey Foux: Life in Hell
written by Robert Shettlewood

︎
This project captures the best of every dimension from the insanely versatile Lancey Foux. From the peaceful birds eye view of the opener SPIRIT OF X2C to the slashing hook on SUN MOON– the fans get all their favorite alter egos on one album (oh and crazy production features from Kaytranada and heavenly vocals from 070 Shake.) Lancey brings beat switches that show the internal battle between personalities that he talks about on TOO HARD TO KILL. For example, The first half of the split outro WAKE UP/ I'M ALIVE brings us to a peaceful ascent into the heavens where Lancey chooses to go the route of acknowledging that all his pain has been worth it to be with his true love and one day see his kids.

It's only fair that his resolution is peaceful and angelic after a life in hell: filled with lies, lust, love, money and drugs. The gratefulness that exuberates in the first half is overpowered by the– must survive, must thrive mentality of I'M ALIVE. Where Lancey asks himself who will decide his fate and rule his reality. In the end the only answer is himself. Life In Hell is immediately relatable for anyone who feels like the underdog or that their life has never been simple or easy. It's range and subject matters make it an easy choice for album of the year.

︎
︎
Future: I Never Liked You
written by Robert Shettlewood

︎
The goat returns with another consistent banger of an album. It's insane that it's been 10+ years since projects like Pluto 3D and Streetz Callin and Future still remains a must listen artist anytime he drops. I Never Liked You continues that track record with instant hits like Wait for You with Drake and Love You Better. He delivers hypnotizing hooks on Massaging Me and Chickens featuring EST Gee. Overall, one of my favorite albums of the year.


︎
︎
Young Nudy:
EA Monster
written by Micah3000

︎
Calling this album a return to form would be an understatement. After feeling disappointed by Rich Shooter and recovering from the novelty of DR. EV4L, I couldn't help but be relieved when I heard the opening song on this album, "Nun to Do". The bass on this almost envelopes Nudy's usual flow and yet it's insanely refreshing to hear. Everything on EA Monster sounds distinctly eerie and still manages to be quirky in its own way.

While my personal favorite track on this is "Impala", I would argue that "Duntsane" has Nudy's best rapping. BabyDrill is the only feature on this album and he holds his own, insisting that we learn how he was "popping Glocks at 15". Project X is a close second because Nudy manages to be as disrespectful as possible to everyone else while making a party song.

I feel that there's a special need to mention the album cover of EA Monster. It's so reflective of the tone of the album and the title, with so many references it wouldn't even be interesting to list them here. In a time when many other rappers wouldn't bother to conceive a coherent album, EA Monster will always stand out to me.
︎︎

Stereosteph:
Euphoria
written by Anaya Curtis

︎
During my very first listen of Stereosteph's "Euphoria" I naturally placed myself into the world that is this deeply immersive debut EP. Emotional transparency paired with dreamlike production made for the perfect soundtrack for 2022. It was no surprise when I found out Steph had written, produced, and arranged this project. His production samples some of his largest influences, giving listeners a peek into just what inspires him. Samples from artists such as Machine Girl and Minnie Ripperton are loosely hidden in the tracks. My personal favorite is the Tekken sample on "Pretty Soldier Sailor Moon". The aesthetics for this EP beautifully compliment the otherworldly, introspective theme. A unique, defining shade of blue can be found all throughout the EP's artwork and even in earlier projects. I can't help but think of tracks like "Don't Panic" and "Elsewhere" whenever I spot this color. Stereosteph is a real world builder. He effortlessly transports listeners to the world of "Euphoria" in every single aspect. For that reason I will travel anywhere and everywhere he takes us in the future.


︎
︎
Ronaldthevirgo: Soundtrack
written by Anaya Curtis

︎

Following his debut EP "Cybercamp", "Soundtrack" is born as its newly refined sibling. It has all the characteristics of the blueprint that is "Cybercamp" while solidifying Ronald's signature ethereal sound. "Soundtrack" is essentially a showcase of his versatile production, range of dreamy vocals, and flexibility of genre. "Aura" appears to be a common theme sprinkled throughout Ronald's work. Song titles such as "Black Aura" and "Star Aura" really bring his music to life. For me, this project holds 17 spirits, each one of them just as lively as the next. Each track seems to have its own personality along with a set of emotions. Although, when I think about what they all have in common, one word comes to mind; vibrancy. This dynamic makes for such a special, whimsical feeling.
︎︎


Lucki: Flawless Like Me
written by Molly Powers
︎
If you catch me off guard, I'd say Flawless Like Me is my favorite album of the year because "it slaps" and like four of its songs can be slipped on aux in a room of people that don't prefer underground rap. For the right people (you reading this), I'll unpack the details of my hot take.

Aside from it being obviously Lucki's best album with a big ticket Future feature, FLM serves as a refreshing model to other artists in his caliber for how to cover dark themes like mourning loss, drug abuse, and heartbreak with clever lyrics and an honest outlook. Every song has a bar that could live in an Instagram bio, or as a life motto. At 55 minutes, it's the perfect length for a long run, a public transport nap, or a girl's hair and makeup process.

Perhaps best compared to Yeat's 2 Alive, FLM doesn't speak in tongues or angrily, and each song's beat, while still cohesive as a project, is truly unique — making the songs sound good on their own, but great consecutively.

It's clear that Lucki's introspective writing style has improved over the years, yet he still nods to his earlier releases by rephrasing words like "hurt," "flaws," "pretty", and variations of his nickname "Neptune" and fast cars, in nearly every song. The thread throughout his discography only helps to prove that the man has always been living what he's rapping, a rarity in today's industry.

︎
︎
Louis Culture:
When Life Presents Obstacle
written by NK


Louis Culture was one of the biggest musical breaths of fresh air that I'd had in quite some time back in early 2021. One day, the beautiful human we know as Lamzy (10stacks!) sent a link to Part 2, a standout moment both on his previous project "Smile Soundsystem" & career, and I was hooked immediately. The way his raps floated over such a gorgeous spacey beat made me sit up in my seat, and the album was a treat just as well. Like I said, it had been a really long time since something gave me that feeling of wow this is something very different and very special. So when he announced his latest venture, you know I was counting down the days.

And he did not let me down. The project is a noticeably more mature (yet not without it's share of fun - remember we love FUN music) work that you can tell means a lot to him. He is able to vividly paint life as a mid 20-year old from his environment in modern society, partnered with the sound production that he has very much honed in on and made his own, this album was a jewel in the 2022 musical crown for me. Coming in right under 30 minutes, Louis has provided the perfect soundtrack for a quick escape on a musical journey; whether its for a quick burst of focus at work, a crisp morning commute, or just 28 minutes of freetime at the crib, it will do it's job without fail.
︎
︎
Shygirl: Nymph
written by Micah3000

︎

I've been a fan of Shygirl's work since 2019, and I think the way she keeps working from the core DNA of her style is really fascinating. "Coochie (a bedtime story)" is the standout song on Nymph for me for so many reasons. I'd rather not get into literal analysis here, but besides the contrast in the title and in the song, I feel that the beat has so many different ideas that manage to work somehow. (Excuse my obvious lack of technical expertise in describing this.)

Nymph sounds fully formed in its intent. Almost every song is light, playful, and seductive all at once and to me, it sounds so self-aware. For example, I was taken aback by Firefly at first, unsure how I felt about its almost mid-2000s sound. Relistening to the album, I can see how it fits in, but I still tend to prefer the tracks with her more trademark sound, like "Missin u" and "Shlut". I'm especially obsessed with the transition from "Missin u" to "Wildfire" and the way this closes the album. I think there's no way Nymph could waste your time.


︎
︎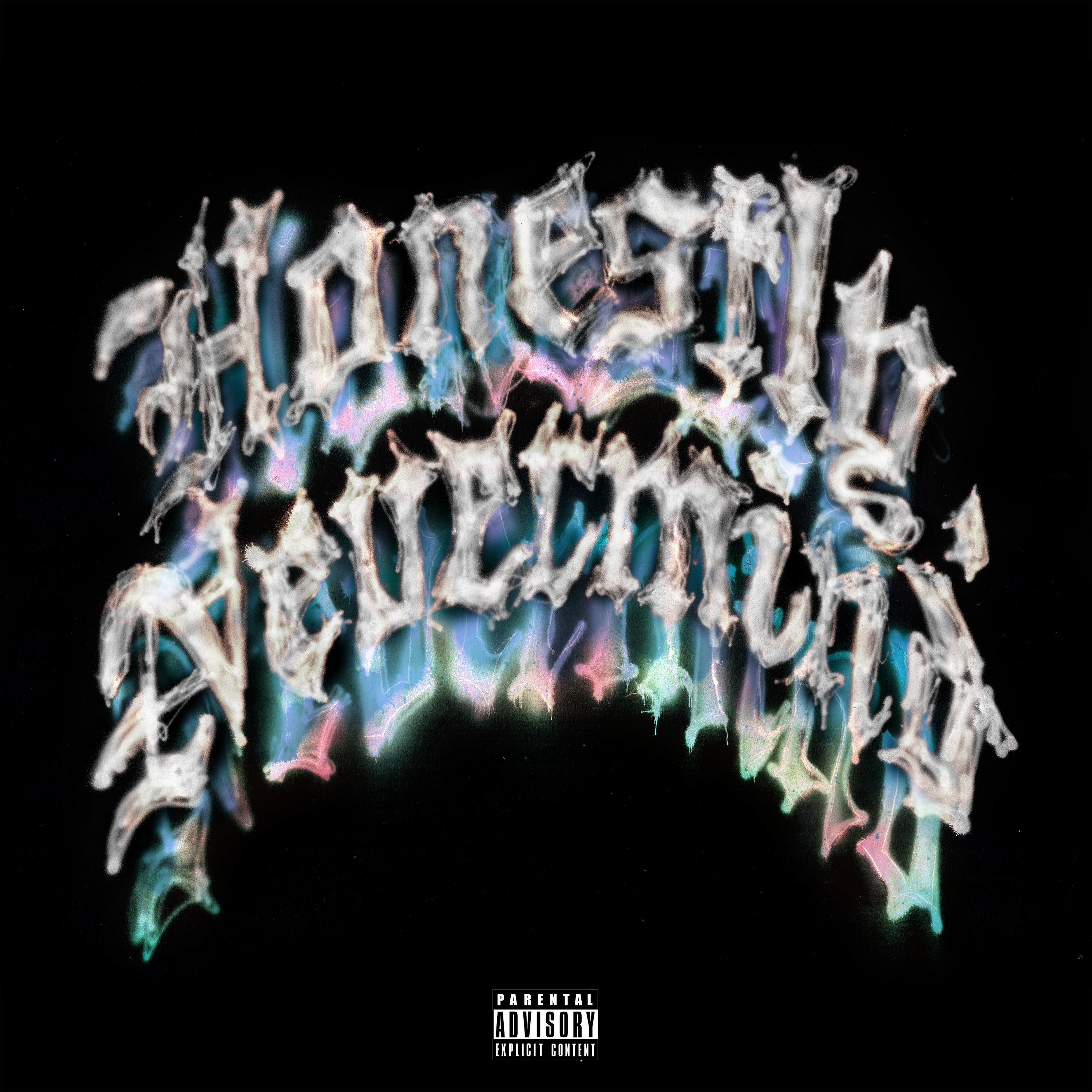 Drake:
Honestly, Nevermind
written by Casino Banks

︎

YMCMB has been at the top in rap for the last 15 years and Lil Wayne wanted to make sure of that by passing the torch to 'The Boy' Aubrey Graham. Whether we like it or not Mr. Graham sounds at home in any new lane he chooses to be in. The Greatest Rapper Alive's heir apparent continues to grow in stride during his hall of fame career and he doesn't look to stop anytime soon. This is the closest to a full R&B album we've gotten from Drake ( that many have asked for) and indeed he did it in perfect fashion. From "Texts Go Green" to "Flight's Booked" is an example of how aware Drizzy is at this point in his career but the humility is what always has made him great.

Nevertheless, Drake is still at the top of Rap's throne and he makes it known with songs like "Sticky" giving us the first taste of Jersey Club Drake and still manages to give us that 21 Savage feature we never knew we needed with "Jimmy Crooks". The name is so fitting because although we are in a microwave era, Drake's blog rap roots will never allow him to release work before it's finished meaning that sometimes his new ventures take time to settle like fine wine.

︎
︎
Pusha T:
It's Almost Dry

written by Casino Banks

︎

Your favorite rapper's favorite rapper has been doing some thangs! My hometown hero King Push has been putting numbers on the board since I was in kindergarten. What's even crazier is that his staple piece "Daytona" is comparable to a warrior sharpening his sword. The nerd in me envisions a Master Roshi like Push with all his wisdom still trying to perfect the technique. With his foot still on the gas, "it's Almost Dry" is a follow up worth paying attention to. The resilience he shows with collabing with the new generation on tracks like "Scrape it off" means that his place amongst the elite in rap is undeniable.

Since Push went solo, he has made it his mission to go blow for blow with the best. It's not surprising that he can stand with the likes of Hov on "Neck & Wrist" but it's nothing less than masterful. The 757 breeded a beast so the coming home moment in "Brambleton" was a surreal moment for us. Never home but always reppin'. That's how you make the city proud. It's a new era for Pusha T and he's already earned his stripes and he's managed to break through his ceiling again and again.

︎
︎
Yeat: 2 Alivë

written by Androidhuas

︎ ︎

2 Alivë in my opinion, marks the beginning of Yeat's reign in pop culture and music after gaining mainstream popularity with his previous album, Up 2 Më. For the first time, he was releasing a project with standards he had to live up to, or outperform. How does he respond?

The album starts off with arguably the hardest intro of the year for all of rap. "Poppin" is the quintessential Yeat song; it's insanely infectious. The whole damn song is basically one long chorus, giving it a very warranted anthemic feel. Something about kicking off an album with, "I need my drugs… I need my love" over the most blaring, distorted, yet groovy 808s just really sets the tone for a Yeat project. There's a certain level of humor and absurdity baked into the lyrics and delivery that you can't help but crack a smile at when rapping along every once in a while. The melodies, the adlibs, the hedonism, the myriad of flows and tonalities in his voice… I cannot say enough about this song and what it tells us about his ability to make a genuinely great pop record. Can you tell this is my favorite song yet?

He follows up that absolute nuke of an intro with a more tame song featuring none other than Young Thug; a cut that sounds like it came straight from the So Much Fun sessions, though Yeat certainly brings his own swag to it. The project also enlists features from Gunna, Ken Car$on, Young Kayo, and Septembersrich. However, I think what says the most about Yeat is that all of his best songs are usually solo, his sound is too unique to his strengths to bring other artists into that sonic realm anyway.

Some of my favorites off the album after the intro include, "Dnt lië", "Taliban", and "Kant dië". Although coming in at 20 songs and 62 minutes, there's tons of highs on this roller coaster of a project, and it's versatile enough for you and your friends to all have different favorites.

Overall, 2 Alivë is a strong showing from Yeat that cements him a spot in the rap zeitgeist for some time to come. The album is long but the songs are short, they don't overstay their welcome. Regardless of how you feel about the guy he's just a straight-up talented vocalist, and one of our more prolific ones at that. The music doesn't take itself too seriously and the guy stays out of trouble; love him or hate him, he's here to stay.

︎
︎
Rosalia: Motomami
written by Jalonie Howard

︎



A victory in terms of musicality is MOTOMAMI. The album's balance of mournful and upbeat songs illustrates Rosalía's artistic diversity. Each song is expertly composed and has a distinct vibe and tone. The album has no mediocre tracks, and the collaborations amongst artists only enhance its appeal.

One exceptional aspect of the record is Rosalía's singing. She utilizes every track's full potential to showcase her strong and evocative voice. She can transition between soft and strong deliveries with ease, which shows off her tremendous range. The album's focal point is its vocal performance, and it does not fall short.

The somber and reflective lyrics on MOTOMAMI explore ideas of love, heartbreak, and self-discovery. Rosalía writes songs that are open and compassionate, with a focus on narration. Despite the song's lyrics being in Spanish, Rosalía's delivery makes it possible for listeners who do not speak Spanish to comprehend the genuine sincerity that is conveyed through her performance.

MOTOMAMI is a magnificent album that brilliantly displays Rosalia's skills as a vocalist, songwriter, and producer. Lovers of both traditional and contemporary music will like the album's flawless fusion of the two styles. We fervently implore you to have a listen and treat this music with the deference it so richly deserves.


︎
︎
Freddie Gibbs:
$oul $old $eperately
written by Brahan Saka-Saka

︎


"I did this album off pages ripped out my diary
Confessions and hard lessons, killers confide in me"

What a crazy few years this has been for him man. Grammy nominations, acting jigs, stand up comedy, beefs on the internet but also in the streets. SSS is a solid body of work,15 tracks, a short and concise project.

Feels like Freddie didn't really switch up the formula, which ended up working in his favor (again). The bottom half of the album is where it's at for me. He covers the Jeezy situation , his suicide thoughts, how fame weights on him, his failed engagement, but also his dad fighting a stomach cancer.

Dope casting also, I mean pulling names such as Rick Ross, Kelly Price, Raekwon and Scarface to name a few, is already hard to begin with. But flowing on beats from Kaytranada & James Blake on the same project is even crazier. Impressive to say the least. "Rabbit Vision" & "Grandma's Stove" are my favorite records.

Great way to bounce back from all the drama he had his name attached to, he let his pen do the talking. Gibbs heard all that crazy stuff people have been saying about him. This album feels like he's talking straight back to his naysayers.

︎
︎
Metro Boomin: Heroes & Villains
written by Tyji Mays
Am I washed?
I know a lot of people prefer to listen to music in playlists, but it rubs me the wrong way. Listening to an album once, then picking a few tracks to add to your collection and discarding the rest seems wasteful. It's like having a full picnic at a park and while you're not looking, a squirrel steals bits and pieces of your food and takes it back to its lair and adds it to its pile of stolen stuff. Now your cotton candy grapes are kicking it with a bottle cap, a lone AirPod, a piece of an Almond Joy, a condom (never used), and half of one of those fake $50 bills that's actually just asking you to repent because Jesus is coming. There's no curation, just a gluttonous mess.

Some artists care about giving listeners a full, uninterrupted experience. Metro Boomin is one of those artists, and Heroes & Villains is the proof. The rollout was creative. The production is expectedly amazing. The thoughtful sequencing sees songs flow into each other effortlessly without sounding same-y despite multiple repeat appearances from artists. Metro both puts his features on beats they can shine on and takes risks putting them on beats outside of their wheelhouse. It all pays off handsomely. Some of my favorite moments on here are Young Thug going Ultra Instinct mode on the second verse of "Metro Spider" and the alphabet scheme verse from the late, great Takeoff on "Feel The Fiyaaaah". Those are just a few of the numerous highlights this LP has to offer.

Yeah, I might be washed because prefer listening to albums over playlists. But Heroes & Villains is one of those albums that makes that choice worthwhile.
︎
︎
Babyface Ray: MOB

written by Brahan Saka-Saka

︎


11 months after an already successful 1st quarter release with "FACE", Babyface Ray decided to come back at the end of the year giving me the most fun album I had the privilege to sit with in a long time.

"MOB" is honestly just a perfect sequel to "FACE". Ray stayed true to himself by talking that nonchalant fly sh*t on crazy productions from Pooh Beatz, Space & Kmoney.
In his eyes he's THAT guy, and his peers just a bunch of peasants. This project made me feel like I was the flyest guy in my city for 51 minutes (well I really am).

I like the features more on this one than on its prequel, he kept it really simple and street. I love when rappers get personal on their records and he did just that in songs like "Vonnie Song" where he briefly talks about his mom giving up on her dreams in order to raise him and his siblings. Or on "Spilling my cup" where he speaks on his relationship with lean and how he keeps drowning his personal problems in the cup because he cant talk to anybody about them.

The rapping on this album is really really good in songs such as "Rap Politics", "Nice Guy" or "Waves on every chain".
"Wavy Gang Immortal" is probably the highlight on this album for me. I need everybody to go listen to King Hendrick$ verse on that record. Top tier performance from him and Babyface Ray.

Honestly, it's like they were possessed ?! bro said :
"You see the Audemars bust, I take pride in it (I take pride)
I had a route and you niggas wouldn't ride with me
I think it's more to this life than the chump change
I gotta ball, man, I could've been a cum stain (Nah, really, man)"

Detroit got something special going on.

︎
︎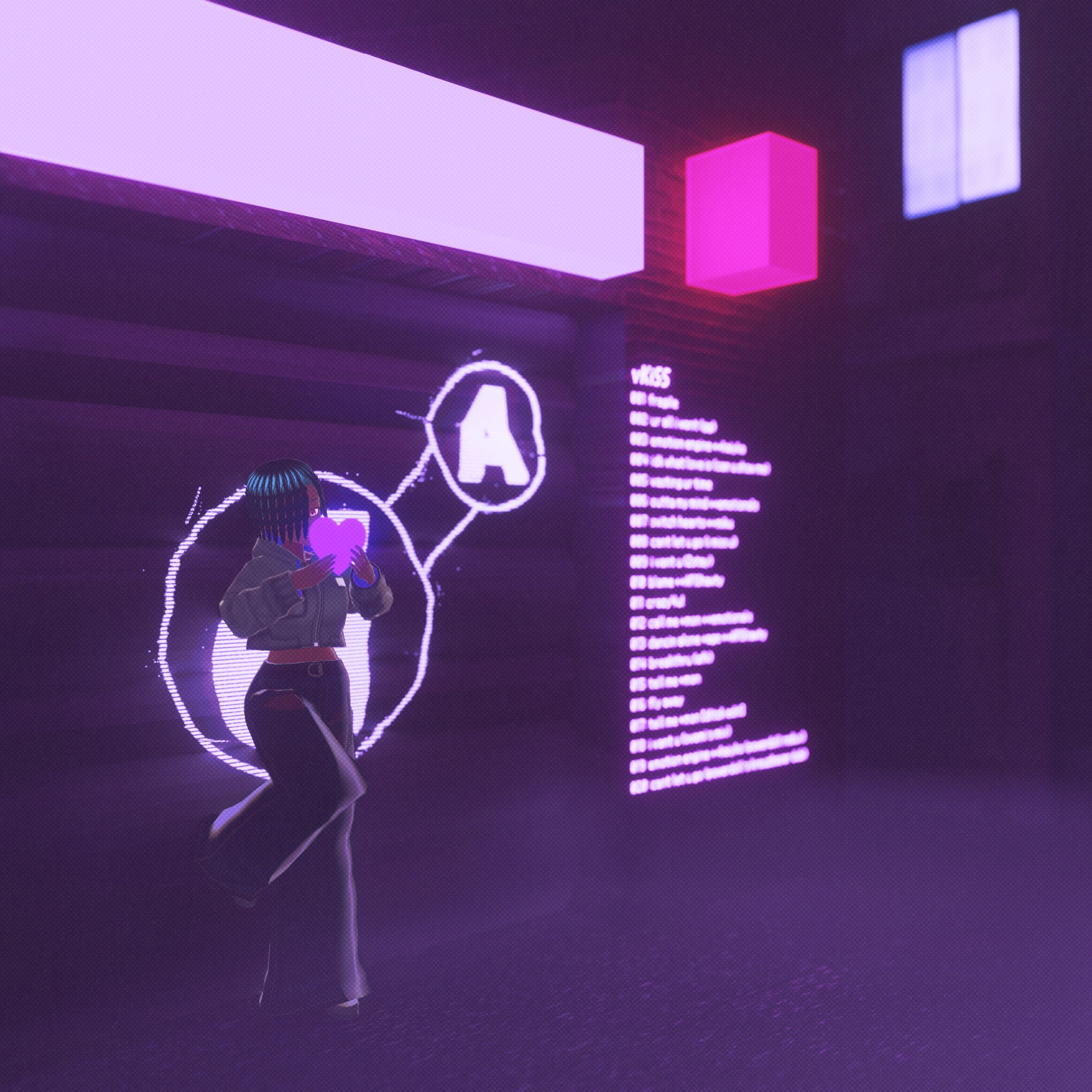 Dazegxd: vKISS
written by Mercury Henderson

︎


An important hallmark of any artist's path is the debut project. Whether a mixtape/EP/album/any other collection of music designated under any other label, it's a primary bookmark for exploring a catalogue, an introductory mission statement for who you both strive to be and perceive yourself as in your world. Having an extensive and high-quality discography of production credits and solo tracks/EPs before it definitely helps raise the hype, and with Brooklyn's dazegxd, the hype is to be indulged.

vKISS is one of the liveliest EDM albums I've had the pleasure of hearing in my lifetime. Every airy and fleeting synth, every pulsating bass hit, every energetic or sultry voice lended to these songs helps to paint such an incredibly, vividly emotional, nostalgic and vibrant texture at Daze's hands. From throbbing rave-destined opener "fragile", to poppy and lovelorn piano house track "emotion engine" with singer Kaiyko, and the one-two punch of the slinky and sensuous rnb-adjacent cuts "blame" and "dancin alone" alongside the always-entrancing AF1Shawty, there's an immense dedication to a steady and surprising range of genres that never feel too much to digest or to handle at the hands of the artist. Among others, there's UK garage ("dancin alone", "breakthru (afk)", Swami Sound's remix of "i want u (2stay)"), electro-house ("crazy4u!", "fly away", powerdoll's remix of "emotion engine"), and even Jersey club and jungle/drum and bass (both are combined on the monsterous "tell me", which is also given a more wholly Jersey spin thanks to Jane Remover).

Albums are no longer an absolute necessity for an artist, and in the face of that truth, vKISS feels more and more like a gift in and of itself with each relisten. It's very common to say the sky's the limit, but with this, Canarsie's most prolific junglist knocks down any preconceived notions to aim straight for the stars, with a conviction so fierce you can almost hear it say "Repent, you motherfucker!"
︎
︎
Drake & 21 Savage:
Her Loss

written by Chris Chance

︎

Not gonna lie I'm so conflicted about this album. On one hand Drake has somewhat revealed his true face to his audience, on the other hand we stepping around the world NOT GIVING A DAMN WHERE OUR FEET LAND. This is the whole entire dichotomy of this project. Off rip I know we ain't giving reviews and shit but this is a solid 8.5 in the drake discography, actual amazing album. I haven't heard this dude so energized in a very long time. 21 savage is awesome don't get me wrong but he was the adobo to this dish in the best way possible. To keep it short, this album is a one long "dam dis shit hard" montage. Like real 15 year old boy stuff, a Michael Bay movie if you will. Like when the beat switches on pussy and millions I was literally transported back to being an 11 year old playing the MW2 campaign saying "damn dis shit hard". Great beats, great bars (Except the meg one, honestly woulda wrote more about this if that nigga aint say that dumb shit. Like cmon bro.) great album. Her Loss while immature in certain areas, is a step in the right direction for Drake artistically. This is STILL the best rapper alive, and he's unapologetic about it. Skating through this review like a Montreal Canadian!

︎
︎
Unc & Phew:
Only Built for Infinity Links
written by Ellis

︎


Even before the tragic passing of Takeoff, Only Built For Infinity Links felt like the turning of a new leaf for the two. with a title reference the classic Raekwon and Ghostface collab album and a cover referencing the 2000 classic album Stankonia from Atlanta's greatest duo, it was clear the two had reached the point where they were established enough in hip hop to pay absolute unabashed reverence to those before them.

Opening with the soul sampling "Two Infinity Links", the energy and charisma from these two has never been so apparent. This doesn't mean Quavo and Takeoff are rapping in a style which betrays what they were before, the DJ Mustard produced "See Bout It" sounds Miami summer ready and NBA Youngboy assists the catchy "To The Bone" with Quavo working at the height of his melodic powers on the song's hook. while Quavo and Takeoff don't want or aim to break the mould here but with how stuffed and overblown Migos' albums have been, Only Built For Infinity Links feels like a reset of their love for rap with not just homage, although the flip of Outkast's "So Fresh, So Clean" on "Bars Into Captions" comes off tastefully as well as a throwback to early 2000s Cash Money with "Big Stunna" and a Birdman feature to boot, there's a real commitment to the style Migos established 10 years ago. Quavo and Takeoff are demanding respect but on their terms first.

︎
︎
Na-Kel Smith:
Skullface Bonehead
written by Chris Chance

︎


"Gotta watch my words cause we speak spells!"

Na-kel Smith is a very interesting indiviual. He's Interesting because he has a level of passion that glows as bright as the sun no matter what situation he's put in. Wheter he's skating, making music, acting, his spirit is infectious, and you cant take your eyes away from the greatness that's happening. Many of us heard his first rapping first on Trashwang or DNA, where both times his performances steal the show.

Now though, Na-kel has gone beyond fire guest verses and began crafting full on soundscapes himself. Skullface Bonehead is Na-kel at his strongest yet most vurnable state musically, giving you the complete truth with 0 room for false interpretation. Completely produced by Smith, we are fully immersed into his world by the first track.

I was really blown away by "The Problem", It was so refreshing to hear someone take accountability and break down the shit I feel also. Not gonna lie this song had me saying maybe I should go to lady, but nigga i need a hunnit million dollars!! Please check this album out, it's raw and real, something we need more than anything right now.

︎
︎
FKA Twigs:
Caprisongs
written by Jason Zhang

︎


Where does the mixtape live in the modern streaming service-dominated music landscape? Once a dominant format for both releasing and listening to music, the mixtape has largely been relegated to an anachronism; something that we all know, but don't really know. The playlist, with its negligible cost and extreme flexibility in runtime and song choice, has replaced the mixtape as a primary method for sharing sets of songs. And in an era where almost every song ever commercially released lives in the 6.7" glass brick in your hand for ten dollars a month, listeners no longer need to debate spending $1.29 to listen to their favorite tracks. As a result, the lines between the mixtape as a music release format and its more committal counterpart, the album, have been blurred. Undeniably, music, both the creation and sharing of it, has grown without the limitations of the pre-streaming era. But just as indisputably, music has lost some of the magic that came with creating within the hard set boundaries between music formats.

And that's why Caprisongs, the new *mixtape* from FKA Twigs, the definition of an album artist, is such an astounding feat. She's bringing the Feeling back. It's everything that a mixtape should be, in both meanings of the word. Musically, it colors outside the lines in the way every good mixtape should. We see collaborations that likely would have never been seen on a Twigs album littered throughout the tracklist. Attention-grabbing features from international headliners like the Weeknd feel like watching the Avengers assembling in real time, while others from lesser-known names in US, like Pa Salieu and unknown t (who are plenty famous outside the States), feel like a rapper putting their hometown friends on. Songs on Caprisongs feature an equally varied set of inspirations, from hyperpop on the bubbly "pamplemousse" to Afrobeats on the slow burning "jealousy" (with Rema) to dancehall on the Shygirl-assisted heater "papi bones." Twigs is a superstar on this mixtape, switching between vocal inflections with ease, always sounding comfortable and never sounding lost.


As varied as this mixtape is, it never feels out of control. And the biggest key to that is FKA Twigs herself. Caprisongs is so personal, full of conversational interludes and snippets that emotionally ground and provide just enough context for the next track. You find yourself smiling at each song, hearing and just instantly understanding where she's going. It's easily the least filtered and openly joyous we've been able to see Twigs in her music, and that in turn makes every little moment feel like an absolute triumph. In context with her last full-length album, Magdalene, a masterpiece where we saw her delving into her own trauma under the brutal scrutiny of the media, seeing FKA Twigs here in control of her own narrative, unburdened by her past, and free to explore her future on her own terms is enough to stand up and cheer.

Caprisongs is intimate and personal. It's joyful and free. It's all-over-the-place in the best way possible. It's fun. Just how mixtapes should be.

︎
︎
Gum.mp3:
Wagenmuzik
written by Sunsculptor

︎


The challenge of writing a music review for the album Wagenmusik does not stem from its sonic quality or anything conventional in the music review sense. The challenge is trying to isolate and communicate the intangible feelings I felt reflecting and reviewing this album.

A good starting place would be to provide a point of reference, theory wise. This being the concept of liminality (Beech, 2011). In the anthropological sense, the concept of liminality is tied to notions of ambiguity, and rites of passage. My experiences during the COVID-19 lockdown in the UK have led me to reflect on these relevant notions.

I found myself still pining over the summers I lost. All I felt was emptiness as I sat in my chair, submitting my dissertation for my last year of uni. It was a grim realization, knowing that there was no sesh, no catch-up post-graduation with the lads. Just silence and a piece of paper - the BA.

There are many reasons why these feelings were brought back to the surface while listening to the album - the genres on display, and the timing of the release of the album, in July 2022 felt timely and relevant to both my personal struggles and current events.

The undercurrent of UKG presented me with an audio experience that was familiar, but yet so different to Gum's British counterparts (if there are any). From the hazy pads and haunting vocal performance in "Let's Touch" to the frenetically paced footwork track in "Astral", the project's influences are present but subtle.

This subtlety inspired me to truly engage with the project in a more proactive way; allowing me to reflect and trace some (not all) of these influences that the project draws upon. This being two-step, footwork, UKG, and downtempo house. The beauty of the project maintains its identity as it blends these different styles effortlessly.

Moreover, the increasing pressure and the temptation to adhere to the "rules of a genre" - make the project even more impressive. The sonically cohesive and concise nature of the project distills a feeling of nostalgia that I haven't gained from an album in a while.

Despite the somber and dour undertones of my review, it's hard to overstate how energetic and lively that "Wagenmusik" brings. Wagenmusik for me acted like a rite of passage. During the summer of 2022 , It was a chance to reconcile and navigate the feeling of being stuck.

Additionally, the album gave me a brand new summer experience to look back on fondly and reclaim what I thought I had lost. The sesh can truly never die. This reflection through listening to music was an unconventional method for me. However, through this unconventionality, I was able to tap into sides of myself of which I was not previously aware.

This project has made me realize that I have consumed music blindingly in the past out of laziness and convenience, which is unfair to both the artist and I. In its purest form, this is what music is all about - being able to prod and elicit emotions I wouldn't even consider, and recontextualize my past to reframe my future.


︎
︎
Hikaru Utada: Bad Mode
written by Thomas Miller

︎
During the late 1990s, no one was more prolific on the J-Pop scene than Hikaru Utada. Theycame to critical acclaim and global success with the hit album, First Love, in 1999. It would become Japan's best-selling album of all time and would permanently enshrine them as an icon in Japanese music. They continued to release several albums in the 2000s and eventually would go on hiatus to raise a family. After releasing some albums sporadically during this time, Utada would most notably release "Face My Fears" in 2019 which would be the theme song for the video game Kingdom Hearts III and later become a bonus track for their 2022 album, BAD MODE.

The album is one of triumph and notable accomplishment. Utada would make BAD MODE their first true bilingual album (Japanese/English) and it would see them work with notable producers such as Sam Shepard (Floating Points) and A.G. Cook. What the listener is left with is a beautiful album filled with luscious R&B tunes over very ambitious yet tame production.

The title track, co-produced by Utada and Floating Points, restores the ecstasy of their swingy hooks and perfect transitions in and out from Japanese to English. The listener is first introduced to the production from A.G. Cook on "Kimi ni Muchū" (君に夢中). With only a handful of lyrics in English, the bold production of A.G. Cook creeps in and fades out effortlessly over a track of 90s style R&B vocals. Cook's production continues on the next track, "One Last Kiss" with a rich and luscious intro. Originally released as part of an EP for promotion of the Japanese animated film Evangelion: 3.0+1.0 Thrice Upon a Time, the song is a modern pop classic, with elements both Cook's PC Music fans and 90s R&B fans would come together to love.

Further highlights of the album include "Time" which features the production of Nariaki Obukuro. It was originally released as the theme song for the Japanese TV show, Bishoku Tantei Akechi Goro. A true nostalgic track of the 90s, it brings similar elements from Aaliyah and Mariah Carey tracks of the past to modern production. Utada finishes the album with the masterful track "Somewhere Near Marseilles" (マルセイユ辺り) where we really see Floating Point's production perfectly blend with the rich and tantalizing voice of Utada. "Let's go fast, then go slow" is a line Utada uses over and over again in this track. It perfectly captures the feeling one experiences throughout the 11 minutes and 55 seconds of encompassing production. Profound and exhilarating, where two forces reach perfect harmony. Utada ends the album on this high note which will surely be a favorite of any Floating Points fan.

The theme of the album is love and how one expresses that love in who you are. The language barrier of the bilingual aspect may be difficult for listeners to understand the message, but we are left with plenty of opportunity in the English lyrics to understand Utada's longing for self-love and expression of love. As Utada was originally born in New York City and later would move to Japan and London, the bilingual aspect of the album further heightens this sense of self-love and identity.

Utada would include four bonus tracks on this album, most notably the A.G. Cook remix of the Skrillex co-produced track, "Face My Fears." A rich remix, that I see myself revisiting much more than the original track, it is clear that Utada has a future with honing in on the production of A.G. Cook and Floating Points. What we are left with is an encompassing album, one that has been a staple of my rotation and leaves me with excitement for what is next in store for Utada.
︎
︎
Horn of the Lamb: The Blackhearts
written by Lola Lilac

︎

First time I heard anything by ZekeUltra was off SoundCloud — "BE DERE". Tapped in immediately. I was living in a moment I don't think I can recreate again when ZekeUltra, Elijah Bank$y and Argov dropped "Horn of the Lamb". I left a lot of people, ideas and pasts to live and travel in India alone for almost a year. It was the honesty of the album that not only found me, but gave me a home in words. I was listening to this album every day, sometimes passively, sometimes a track on repeat. Every beat bearing a sample that sounds like purpose — every beat "struck by the horn of the lamb". The album is almost self-aware of itself as some kind of testament to the essence of whatever this life is. I think that's what let me trust the sound contained in this album Most words almost felt like a kind of a prayer. There are also the words that still sound like maze from something divine that has basked in the rays of power and love: "I'm one with the sea, I tell her hush when it's deep". Horn of The Lamb is an album that shouldn't be overlooke as a sonic culture of self-reflective and soul-touching hip-hop/rap emerges and thrives. I didn't realize how much this album did for me until I came back home to Brooklyn. Listening to it here, I am transported back to a place where I found it difficult to always sit with myself, only to realize that "I could be at home in almost any place". Real music will not only move you but will ink that realization into your psyche. Money Talks is that track for me. Conscious Decision — the thin line between a blue rainy night in a dream and the static, clash, and melody of reality, just like the album cover. Rooted is a genius track. How do you ground yourself in a home that is scarred by a series of unknowns, losses, questions unanswered? The genius is a double edged sword - it's in the sonic composition itself, but also in the truth that when "the ligh doesn't shine bright on this side of the cold world", you replay the track. As I drape my sari, pleating caress in a fabric around my body, I pleat the will to continue witnessing, receiving, and loving. I repeat the track. I return back to these contradictions and maybe the truth is just th reality itself. Blanketed in simple devotion and embraced by the cloud of za. Only thing I can promise is that if this album finds you the way it found me, you might look back at the moments you thought you almost lost your life and realize those moments have fossilize into seashells that carry echoes of your own power.

︎︎︎

We think that naming an album "album of the year" is hard because music exsists in two worlds - mainstream and underground.

....So we picked one for both. Here are madeintheurl's mainstream and underground album of the year.

454: Fast Trax 3
written by Chris Chance


454 very well may be the best rapper alive.

I find the backseat of a car to be one of the most important places to hear music. Being an only child of a single mother, many of my core musical discoveries were simply from listening to whatever my mom was playing in the car. This created a connection between cars and R&B music that is unbreakable to this day. The feeling of being on the road late at night, with your speakers blasting the smooth sounds of a Teddy Riley produced track guiding you home - this is at the core of what 454's music means to me. He speaks constantly of cars, as he should. It's the ultimate way to experience his music. I heard of him when he first dropped "Late Night" and was blown away by the production and lyrics, but it wasn't until he put "Fast Trax 3" on streaming that I truly understood the brilliance of his music. Being so rooted in R&B, I was instantly drawn to what I consider to be the best rap and R&B album of 2022. From the opening track that is literally a sonic dose of the Adderall you should have been prescribed years ago for your untreated ADHD (I'm speaking from experience), you're instantly thrown into a world that you will not be leaving anytime soon.

The main thing that "Fast Trax 3" does is blend hip hop and R&B in a way that not even Diddy could produce. How can you say R&B has fallen off after hearing a song like "Westside Story"? "Tales from the Hood"? It's beyond singing though, because other than parts he's truly belting, 454 is equally gifted as a rapper. Me and Robb, being weird niggas from the south, were mind-blown to hear someone that talks and thinks like us. The visuals his lyrics bring are unrivaled, painting the most vivid pictures simply by telling you how it is. "Yea, them folks on my ass but my tag good, in the city with no mask getting fast food" - no one's talking to you like that while on the most intergalactic beat you've heard. I think it's insane to even compare this dude as an artist to anyone because he's also producing all of these beats himself. If 454 wanted to be the number one R&B/Pop producer right now, I deadass think he could. I mean, he did produce YungXanhoe…

I was blessed to be able to see him perform a couple of tracks from this album throughout the year, with my favorite performance being in Miami at the Marc Jacobs ID party. 454 was accompanied by his generational talent of a sister, Pig The Gemini, where they performed tracks like "Love Me Hate Me", "Thankful", and my personal favorite, "Swiss Cheeeeeeeeeeeeese". Not only was I seeing this artist in an intimate setting performing an album I was entranced by, but I was also getting to see them perform in their home state. It was beautiful to see the Floridian shine how he should. I am genuinely blown away by his artistry and ability to create music that only an alien could create. "Stitch and Lilo", probably the standout track from the album, at any moment could make me get up and start doing shit. Like, I honestly hate when it comes on in my run because I mess up my pace completely. I'll be doing nice and steady, then I hear that and I'm running like Forrest Gump.

All in all, I will be diving further into my appreciation for him in a later article, but for now, we will just leave you with this:

madeintheurl gives Fast Trax 3
underground album of the year.
︎
︎
Beyonce: Renaissance
written by Chris Chance



Mainstream music has been missing the memo and not getting the task. We're currently in the most nihilistic era in recent human history, with people in their formative years having the slightest hope for the future. The world is ending, money is tight, and they want you to stay focused while there's a war outside. The fire is getting too hot to stay in your seat. No one wants to be lectured; we want to dance. Cause if we're gonna burn, let's at least have fun doing so? That's been my gripe with many musicians, they can change our society's vibe with one well-made upbeat song, but everyone wants to make sad ass music. FUCK THAT.

Dance music has been booming for the last decade, with the past 5 years being the come-up for many generational talents like Dirty Bird, Dazegxd, and Swami Sound. These artists are redefining house, garage, jungle, and many other dance subgenres, opening the minds of people worldwide to be more inclined to explore these respective genres. I've watched as, slowly but surely, more extensive and more prominent artists start to catch this wave created by these individuals, exploding into what we are here to talk about. Renaissance. Beyonce has had the most impressive second half of a career I've ever seen. Since her self-titled album, Beyonce has been in a musical golden age that has been enhanced even more with this latest project. Dog, what male artist do you know that dropped their best album ever at 40?!?!?!?!?!!?!?! I've never seen this in music, with the closest thing being Kanye, who has taken himself out of the race with their last jumbled bloated confusions of a project (I still like Donda that shit just aint put together well).

The main thing I want to say about this album before discussing the content is Beyonce's work ethic. Holy shit. We all know this is Act 1, with no idea what the rest will be. The trailer she teased fans with showcases another visual album chalked full of cinematic moments your favorite director would drool over. The art direction was phenomenal, showcasing the queen in a world created by blending all of her Texas creole roots with the themes of the renaissance era, combining to give us her most exciting look yet. The harpers Bazar shoot, the deluxe album vinyl cover, the FIRE merch (so angry I didn't get that cuff it shirt), it's just the complete package. The main point of all of this is that Beyonce is giving fans what they deserve as opposed to her lazy counterparts. If any male artist IE: Drake, Kanye, etc., put this amount of effort into the album (we haven't even talked about the music yet), they would be hailed as creative geniuses, yet Beyonce is just expected to do this. I guess that's what happens when you're the modern Michael Jackson (let me cook). Let's get into the actual music.

Renaissance combines the sounds of Disco, House, Bounce, Hip Hop, and Electronic to create her most enticing project yet. From the beginning of this project, there is something that is established. Beyonce is that girl, she's not afraid to say it, and quite frankly, you should be happy you're even alive to hear this project from her. Throughout history, Beyonce has been ridiculed and perceived as arrogant for just being confident in herself, something that black women go through every single day on every scale, even when they're the most talented mainstream musician alive. I'm that Girl is the perfect song to set the tone for this project and this entire decade, quite frankly. "It's not the diamonds, it's not the pearls, I'm that girl…" She told yall I could be head to toe with bobby jack and still be the baddest in this mf! I could write about every song here, but I will highlight my favorite standouts from this project. Alien Superstar is one of the best pop songs I've ever heard in my life, being the perfect anthem for the BLACK woman. Hov actually went stupid with that verse. "Unicorn is the uniform you put on eyes on you when you perform…."

Club on Saturday, church on Sunday, a story we all know so well. Tracks like church girl dive into the dichotomy of being a young woman wanting to exercise her sexual liberation while still being raised in a religious church environment. Cuff it sounds like the best Lizzo song I have ever heard (no shade to lizzo. She's fantastic). It feels like Beyonce just came through and did all styles people have been making careers off of and perfected it in each track, kinda like a no ceilings. Plastic off the Sofa and Virgos Groove is a song of a lifetime, truly transcending human creation and bordering on machine-made perfection. Like we coulda wrote the entire review on Virgos Groove if we wanted to, extreme candidate for SOTY. And my favorite song…. MOVE. Yo, let's talk about this, like Grace Jones and Tems? "FIND ME…. I DON'T NEED TO CALL HIM… I DON'T NEED NO PHONE YEA…." Nah she was in her fucking bag. The first half is amazing but the second half of that song is my favorite moment in music this year easily.

One thing that this album has in common with other flawless projects like Whole Lotta Red is an EXTREMELY strong second half. The first half is amazing but it only gets better as you go, and by the time you're at America Has a Problem, Beyonce has essentially brought you through her entire musical soundscape, ending with the finale of all finales, Summer Renaissance. Beyonce managed to end this project I didn't want to stop with a track that seems like a step into another chapter, the end for now but more is to come. It feels like the optimism I felt when Obama was elected (very ironic with her being a black billionaire) but the way she made it feel like life was worth living…. While also denouncing birkins and bigging up Telfar. It's just Iconic. I know I missed some songs but I had to at some point cut this back.

Renaissance in my opinion, is the full package, expert production, amazing songwriting (shout out the fucking Dream man and Syd and Drake :), and unmatched vocal performances that her peers would die to pull off. She's always been the best, she's only getting better, and at this point, she doesn't care if you like her. You HAVE to respect her...

madeintheurl gives Renaissance -
Mainstream Album of The Year.
︎
︎



See you next year.